topic 6784
Looking for surface standards for aluminum
2000
We are finding it difficult to get "straight" answers from manufacturers, so hopefully you can help. We have a part that starts out as a solid piece of 6061-T6 aluminum which is milled out on a CNC machine, gets "finished", then black anodized. The final product needs to be free of any machining marks, and have a durable surface that will not show fingerprints, etc. when handled (i.e., must appear "cosmetically pleasing").
The problem we are experiencing lies in the interpretation of our intent when we state the "surface must be free from machining marks and smooth prior to anodizing". One source is saying this must be done using a glass bead blast to achieve the desired result, while another says NO to bead blasting; it creates a surface that is like a fine grit sandpaper - shows a white residue when a finger is run across the surface.
Is there a metal finishing standard we could call out on the print to specify what "smooth" is? Thanks for your help.
LW Robinson
- Puyallup, Washington, USA
---
2000
You have a couple of options, depending on the tolerances of your parts. "Machine" marks, to me..mean mill marks, etc..these can be either sanded, or tumbled out. Most anodizers etch their parts prior to coating, and any tumbling/sanding marks will be removed during the etch process (you can specify to your coater to etch these long enough to achieve the desired look, though, this may require a couple of sample parts, to make sure your tolerances aren't affected. Bead Blasting is pretty labor intensive, and if not done right, can leave a splotchy looking coating if the blast is uneven. Typically a finish of 32-64 Ra would leave "cosmetically pleasing" finish, if anodized properly.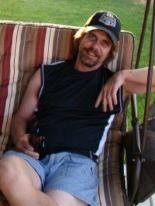 Marc Green
anodizer - Idaho
---
2000
I agree with Marc that you have a couple of options, but the most common one prior to plating is mass finishing. The normal interpretation of a good surface finish prior to anodizing is a 16 RMS. This is accomplished using at least a medium grade plastic media. If your parts are very rough, exceed 35RMS, you may have to perform a 2 step operation of a coarse media first. The smoother the finish, the finer the appearance, but 12 to 18 RMS is common to anodize.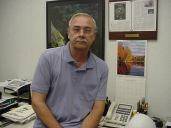 AF Kenton
Hatboro, Pennsylvania


If you have a question in mind which seems off topic, please Search the Site