Where the world gathers for
plating, anodizing, & finishing Q&As since 1989
-----
Polishing Hard Anodized Surface
An ongoing discussion from 2002 through 2015 . . .
2002
Q. We are planning to hard anodize aluminum. The constraints are:

1) We need a chrome like smoothness on the hard anodized surface.
2) But we are not interested in the reflectivity like chrome unless the process itself gives it.

From my study I have learnt that Aluminum can be polished before coating for a good finish after anodizing. But can a hard anodized surface be polished to smooth out the peaks. Or can the hard anodized surface electropolished to get a smooth surface like say Ra 8 micro inches.
SANDEEP APSANGI
- Grand Prairie, Texas
---
2002
A. Hard anodizing cannot be electropolished (due to its dielectric properties), it can, however, be mechanically polished (or lapped). Most hard anodizing will have an RA of at least 24 after coating. Perhaps another coating, such as EN would meet your needs.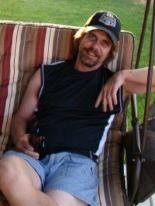 Marc Green
anodizer - Boise, Idaho
---
---
2002
Q. Is the surface finish obtained by anodizing comparable to the surface coated with chrome. What I want to say is can we get the surface finish like chrome on anodized surface. We are just interested in the functionality and not in the reflectivity or shine.
Sandeep Apsangi
- Grand Prairie, Texas
---
July 3, 2009
A. You may try first making the original aluminium surface as smooth as you want, before hard anodizing, to eliminate any roughness. then after hard anodizing mechanically polish/lap to get a smooth surface.
Anand Agrawal
- Mumbai, India
---
---
April 17, 2012
Q. I have an aluminum component that has been Hard Anodized per MIL-A-8625. The surface finish requirement is 32 Ra. The anodized surface is actually as much as 88 Ra. What polishing technique and materials can be used to improve the surface finish?
Tim Conway
engineering - Windsor, Connecticut, USA
---
---
February 18, 2015
Q. We are Machining & Buffing a specific Aluminum Casting Part to Ra 0.2 before Hard Anodizing. It is obvious to have a comparatively higher roughness after Anodizing, but we are getting Irregular surface finish even after buffing / lapping the anodized surface ranging from Ra 0.7 to Ra 4. The area (Runner) from where we are pouring the 3 kg casting tends to become more rough after Anodizing. Can anybody share their experience of Hard Anodizing Aluminum castings? Any specific Alloy, Casting process/methods, Heat Treatment, Anodizing Bath composition, Current density required for this kind of application?
Micky Kan
Researcher & Manufacturer - India
---
February 19, 2015
A. Castings by nature are not very homogenous, so it's not surprising that you see varying surface roughness measurements. I'm not knowledgeable in casting processes, so I can be of little help there.

But as an anodizer, I do know that higher current densities and thicker coatings lead to rougher coatings. Your anodizer could lower his current density a bit to see if that helps, and if you have play in your thickness specification, I would go as low as possible. Regardless, you will probably still see varying roughness due to the casting. What is your requirement for the finished product? An Ra of 0.7-4 is pretty darned smooth. What is the Ra of the surface prior to final polishing?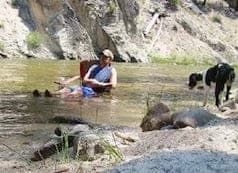 Marc Green
anodizer - Boise, Idaho
---
February 20, 2015
Micky

We hard anodize A356 castings that are both sourced domestically as well as off-shore. We see a significant difference between the 2 after anodize. A380 castings behave differently as well. So coupled with what Marc offered, Who does your casting and What they cast will play a role in the results.

Consider polishing afterwards if you can't get improvement from changes up stream.

Is your Ra value unit of measure micro-meters?
Willie Alexander
- Colorado Springs, Colorado