topic 6524
Zinc manganese alloy plating
2000
I'm an electrochemical consultant for several job platers.I'm interested in alloy Zn/Mn electroplating.I need to know the state of art of it.
Thank you
Mauro C
[last name deleted for privacy by Editor]
- Italy
---
2000
Several papers exist on the subject of Zinc/Manganese alloy plating. The idea is sound, and that alloy will give excellent galvanic protection to steel parts. The problem has been the variable valences of the element Manganese.
When someone finally finds a way to stabilize the valences in a plating bath, this system may find its way into use. Lab tests have been successful in plating this alloy, but under controlled laboratory conditions, such things are possible. Only when we go from the lab to the plating shop, do we really see what these baths are truly worth.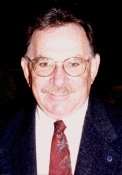 Ed Budman
- Pennsylvania
---
(2003)
Zinc- manganese and other hard to deposit Manganese alloy films have been successfully deposited a stable gamma phase solid solution. The work has been patented and cannot be revealed for free use by the public but for technology transfer it is ready for licensing and commercialization.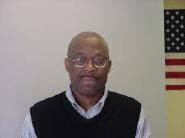 Bassey J. Udofot
Musgegon, Michigan


If you have a question in mind which seems off topic, please Search the Site