Live! From Pine Beach NJ: The world's most popular metal finishing website, and the internet's friendliest corner
topic 6474
Chrome vs. Electroless Nickel Plating Comparisons
A discussion started in 1999 but continuing through 2018
1999
Q. I am looking for comparative information on baked electroless nickel and chrome plating. Specifically a comparison of hardness, resistance to flaking, changes to the base material (i.e. Hydrogen embrittlement or others?) and lubricity. Plate thickness is .0002" to .0005" Any sources?
For what it's worth our applications are as follows:
1. An 11" x 5/16" dia 4140 rod heat-treated to RC 28-32. The rod is used as a piston rod and has a snug fitting spring that runs over it. It is subjected to medium stress levels and the ends experience moderate impact loading.
2. A 3" x .48" dia 4140 piston heat-treated to RC38-42. It is subjected to light stress loading and impact loading
Thanks for your time.
Darin Nebeker
- Salt Lake City, Utah
---
1999
A. I do not think that it is going to make any difference with a 2 to 5 tenths thickness. Neither coating will do much. Lubricity will be close, but it depends what it is running against.
Chrome will have a little greater tendency to chip with continuous impact loading. Neither will offer much corrosion resistance.
Chrome is slightly harder.
With a rockwell that low, hydrogen embrittlement is virtually no factor.
James Watts
- Navarre, Florida
---
---
2000
Q. I have an application that has a conveyor transported through a machine (dryer) using a chain with 2" diameter rollers. The 'tracks' that support the chain are sometimes plated, or have wear strips that are plated to reduce wear. Traditionally, these tracks and wear strips have been hot rolled steel that have been electroless nickel plated 1.5 mil thick. A sister company has suggested that we change the standard to hard chrome plating instead. These tracks/ wear strips are also sometimes exposed to corrosive conditions (when the machines are washed down with chemical solutions). Typical ambient conditions for the tracks can be as high as 400 degrees F (worst case). Does anyone have any opinions/ suggestions of which plating is best for my application?
I would greatly appreciate any feedback for consideration.
Janice Morgan
- Lexington, North Carolina
---
2000
A. Hi Janice. Hard chromium is harder, more wear resistant, and offers lower friction than electroless nickel. Electroless nickel, though, is far more corrosion resistant than hard chrome.
If you can get the hard chromium plating at a savings sufficient to make it worthwhile, I'd consider it, depending on the real corrosion situation. But I would not make this change unless there is a substantial reason to do it, as opposed to an abstract reason like the theoretical superiority of hard chrome in wear situations.Good luck.
Ted Mooney, P.E.
finishing.com
Pine Beach, New Jersey
We need "Aloha" now more than ever
---
2000
A. What Ted is suggesting is right. If chromium is found necessary (and worth the cost), I would suggest applying a thinner layer of it on top of the nickel to provide double protection.
Mandar Sunthankar
- Fort Collins, Colorado
---
2000
A. I agree with Ted that chrome has poor corrosion properties. You may want to consider one of the "composite electroless coatings" such as EN/Silicon carbide if you want these slides to last indefinitely.
Dan Weaver
- Toccoa, Georgia
---
2000
A. You can also specify sulfamate nickel, with hard chrome over the sulfamate nickel. A typical nickel thickness would be .0005" - .001" followed by .001" of hard chrome. This will give you the hardness along with much better corrosion protection than straight hard chrome.
Paul Peterson
- Albert Lea, Minnesota
---
---
To minimize your searching efforts and to offer multiple viewpoints, we've combined some threads into the dialog you're viewing. Please forgive any resultant repetition or failures of chronological order.
---
---
Hard Chrome vs Electroless Nickel and Nitriding
2002
Q. We are currently using hard chrome plating for a high-speed ~20,000 RPM steel shaft ends that are 15 mm X 30 mm. We are grinding before plating, after plating and reaching final diameter by polishing.
The shaft is floating on organic fluid except during start-up. Start-ups are usually few and far between, months and years. The options for an alternative process seems to be: Electroless Nickel and Nitriding.
They seem both to be inferior in friction coefficient but we don't have figures. Other concerns are corrosion resistance (the shaft is in the fluid that has almost zero water), hardness, and post treatment measurements needs ±0.01 mm accuracy before final measurements are reached. Please advise.
Arik Ring
- Yavne, Israel
---
2002
A. Electroless nickel is nowadays replacing hard chromium.If you want lubricated coatings you can opt for electroless nickel-PTFE composites.En corrosion resistance and hardness is more or less same to that of hard chrome
Dr.K.N.Srinivasan
- India
---
2002
Q. We have decided to test Electroless Nickel, instead of Hard Chrome, we are looking for advice on what to look for technically that we are getting high quality plating, how should we cheek hardness on the 15 MM diameter shaft.
With thanks,
Arik Ring
- Yavne, Israel
---
2002
A. Dear Arik,
Electroless nickel you will be used instead hard Cr , but with following thermal treatment up to 250 C during 2-3. This procedure is allowed you to obtain microhardness of nickel similar to Cr. For check the quality of nickel coating you have to prepare cross-section and test microhardness, not hardness.
Nina Sezin
- Haifa, Israel
---
July 23, 2008
A. Sounds to me like you don't have details of the actual pre-process. But you should be able to grind your part to size without polishing. If you have capabilities for Precision Grinding, you can hold a mirror finish or a 32 rms or whatever you need on hard chrome or nickel.
P Ram
- Layton , Utah ,USA
---
---
Chrome electroplating vs. electroless nickel in mirror finishes
2003
Q. I'm Wondering if anyone can help me here, I'm new to this field, and I'm trying find an alternative to chrome electroplating over electroless copper on ABS, to try to produce and IR mirror. I've found that Nickel has a good reflectivity in the Infrared region, AND I've been experiencing problems with uniformity of the plating with chrome. I'm wondering if electroless nickel plating over electroless copper on ABS would be better in terms of the plating being uniform and the cost as well.
Thanks for your help.
Raman Sharma
- Toronto, Ontario, Canada
---
2003
A. Electroless nickel has a slightly different colour to electrolytic nickel, so its IR reflectivity may be affected. However, you could use electroless nickel to build up a layer and then plate it with a bright nickel. Are you currently using a chromium layer? If so, you may not need to thicken with electroless nickel as chromium is usually only very thin and you can use a direct electrolytic bright nickel

Trevor Crichton
R&D practical scientist
Chesham, Bucks, UK
---
---
2006
Q. We are in a problem that, vendor is giving hard chrome plating instead of ENP for ball in ball valve used in gas pipeline services.

Can anyone suggest that this deviation is acceptable or not?

... and also suggest the disadvantages of hard chrome plating?

With Regards,
Sandeep lohchab
- Delhi, India
---
2006
A. Hard chrome is essentially not corrosion resistant like electroless nickel because it is invariably cracked. The cracked areas can rust.
Ted Mooney, P.E.
finishing.com
Pine Beach, New Jersey
We need "Aloha" now more than ever
---
2006
A. It depends! Gas could mean natural gas or methane or propane or it could mean gasoline or diesel fuel or even crude oil.
It is much harder to get a very uniform coating on a ball with chrome than it is with electroless nickel. Chrome should not be a problem for low corrosive applications, but could be a big problem for something like sour crude oil.
For optimum, you might want to specify a high "P" EN or a boron EN.
Finally, thickness has a great deal to do with wear and corrosion resistance.
James Watts
- Navarre, Florida
---
---
2006
-- appended to this thread by editor in lieu of spawning a new thread
Q. I am wondering if someone can tell me if there are distinct advantages to using an ENP "ball" in valves for oil and gas over a chrome plated one (assuming the ball is ASTM A105). Is one of these coatings better for a particular service etc.?
Craig Dickinson
valve shop employee - Calgary, AB, Canada
---
A. Hi Craig. Hi Peter. Hard chrome plating is wear resistant and low coefficient of friction but not particularly corrosion resistant because it is always cracked and, even if the chrome doesn't corrode, the underlying iron is somewhat exposed.
Electroless nickel is a barrier layer coating which is not only corrosion resistant but impermeable (if it's thick enough and well enough done), so the underlying steel is not exposed to the corrosive agents.
Regards,
Ted Mooney, P.E.
finishing.com
Pine Beach, New Jersey
We need "Aloha" now more than ever
---
---
PVC Extrusion tooling corrosion resistance E Nickel vs. Chrome
December 11, 2008
Q. Dear experts,

I work in a PVC extrusion company in Australia as a technical support engineer.

We have recently been having some issues with our hard chrome plated PVC extrusion tools. As you may know, when PVC burns it generates HCl acid, which damages the chrome and underlying mild steel. On the problem tool the life of our coating typically lasts three months before requiring refurbishment and re-chroming. This is because we frequently develop burns in the tool which when left unchecked causes damage. Other tools where we do not have burning problems last many years before refurbishment is required.

I'm looking for coating other than hard chrome that will be as wear resistant as chrome and corrosion resistant to Hydrochloric acid (HCl).

I have tried ceramic densification of the hard chrome but still found premature corrosion of the surfaces.

I am now investigating using electroless nickel plating but am concerned about the wear resistance.

Does anyone have other options that they use for PVC extrusion tools? Please keep in mind that we frequently produce HCl.

Does anyone use Electroless nickel plating in PVC extrusion and have no issues with wear?

I appreciate any feedback you can provide me with.

Regards,
Martin Engel
Buyer - Sydney, NSW, Australia
---
December 15, 2008
A. A good quality, thick, high phosphorous electroless nickel coating, though softer than chrome, will resist corrosion much better and harden with time giving a good life. Most frequent causes for premature wear are not the plastic resin itself but poor maintenance practices when cleaning the dies, foreign particles in the raw material or carbon debris from burnt resin in the barrel. Also, the complexity of the internal geometry of extruding dies and the consequent need for special fixturing to strike them properly, frequently lead to the plater omitting this important step and subsequent problems with the adhesion of the coating. Search for a professional mold and tool plater.
Guillermo Marrufo
Monterrey, NL, Mexico
---
---
January 26, 2012
-- this entry appended to this thread by editor in lieu of spawning a duplicative thread
Q. Could you give me advantages of electroless nickel over hard chrome?
Jignesh Panchal
company - Vapi.Gujarat - India
---
January 27, 2012
A. Hi, Jignesh. Electroless nickel is far more corrosion resistant than hard chrome. Plus it tends to go on in an even thickness, whereas chrome plating doesn't. But the thing is, we really can't compare finishes effectively without knowing the application.
It's a bit like asking whether you should travel by rail or by ship, cousin. The entertainment is better on a ship, but that's irrelevant if you're going from Los Angeles to Las Vegas. A train is faster and the rhythm of the rails is more soothing than the wallow of a ship, but no help to know if you're going from LA to Hawaii :-)
Please tell us some details of the application you have in mind. Thanks!
Regards,
Ted Mooney, P.E.
finishing.com
Pine Beach, New Jersey
We need "Aloha" now more than ever
---
January 29, 2012
Q. Thanks Ted. Being more specific on application, I would mention the ferrous base material (mild steel or EN series steel) being used for plastic extrusion die part working under temperature range of 160-250 °C is to be coated with suitable coating. Adding to it, surface finish does matter here.
Jignesh Panchal
[returning]
- India
---
January 30, 2012
A. Hi again, Jignesh. You will get a more conformal coating, easier, and less expensively with electroless nickel. It will also be corrosion resistant, which may be important according to Guillermo's response above.
You might review this suggestion with a plater who offers both processes. Best of luck.
Regards,
Ted Mooney, P.E.
finishing.com
Pine Beach, New Jersey
We need "Aloha" now more than ever
---
---
March 9, 2012
Q. What's the effect of water with 0,5 ppm Chlorine Dioxide on Chrome plated ball valves
Peter Rees
- UK
---
---
Switched from chrome to EN but it's peeling
May 18, 2013
-- this entry appended to this thread by editor in lieu of spawning a duplicative thread
Q. We are manufacturing PVC film and our film extrusion dies and screw are hard chrome plated to protect it from corrosion and wear and tear. We were suggested electroless nickel plating for the same and we got it done on screw and die but in the very first run the entire coating got peeled off we got it done once again but the result is the same.
Can anyone suggest what went wrong or, due to hydrochloric acid attack during PVC processing, does this coating peel off? One more thing: is hard chrome coating better in hardness and wear resistance as compared to electroless nickel coating on metal surfaces?
Dani Jorje
researcher - India
---
May 29, 2013
A. EN plating of tool steels requires an initial highly acidic strike to activate the surface and promote adhesion. This step is electrolytic, so it will not reach internal surfaces unless adequately fixtured. Indeed it could even do the opposite. G. Marrufo-Mexico
Guillermo Marrufo
Monterrey, NL, Mexico
---
---
Chrome vs Electroless Nickel - Protection for Prototype applicator gun
February 22, 2016
Q. We manufacture an applicator gun / nozzle for solder and braze pastes that we also manufacture. The current guns/nozzle are machined brass electroplated with hard chrome.
We have a prototype design to better eliminate "working" of the paste product (which consists of a corrosive flux material and various metal alloy powders ranging from tin solder power to silver brazing powder to copper/brass powders). To prove the concept, the engineering manager asked me if we could either eliminate the electroplating completely or go with a cheaper option suggested by our 3rd party plater (i.e. electroless Nickel) for the prototype.
As a chemist, I believe that there is still potential for acid etching corrosion and wear from the alloy powder grit in the paste so feel we need to electroplate at least something but feel electroless nickel might work for the prototype nozzle to get a couple of months use in field. Would your readers agree with my assumption knowing the paste material is both corrosive and will have some abrasive "grit" from the powder? (PS I don't warrant this across the board but curious whether we need to go for the full cost while testing the prototype. THANKS!
David Pruchenski
Technical Manager - Cleveland, Ohio USA
---
February 23, 2016
? Why not electrolytic nickel?
Jim Treglio

PVD Consultant - San Diego, California
---
February 24, 2016
A. Good day David.

Have you considered another base material for your nozzles, as you require a couple of months of use? SS, Ti, etc?
I am having difficulty with the brass being plated with hard chrome. Is the chrome deposit within the nozzle of sufficient thickness to deal with corrosion and abrasion? The chrome/electroless is a very hard deposit, but the underlying substrate as brass is very soft.
"Build a better mousetrap, and the world will beat a path to your door."
Happy hunting.

Regards,
Eric Bogner
, Lab. Tech
Aerotek Mfg. Ltd. - Whitby, Ontario, Canada
---
---
CPVC pipe extrusion die part plating
March 24, 2018
Q. Hello, I want to know what type of plating is suggested on CPVC pipe die part. We used to do hard chrome plating but it gets worn off after some time. Somebody suggested electroless nickel plating to me. Please advise.
yunik chandna
processor - india
---
May 14, 2018
A. As the old saying goes: You can have it cheap, or you can have it good. Choose one.

Option 1: Make them from tungsten carbide and they'll last for an eternity.

Option 2: Make them from nickel plated brass and they will last a while and will be cheap.

Option 3: Make them from heat treated alloy steel and hard chrome plate them at least .0005" thick and they will last a long time and will cost less than option 1 and more than option 2.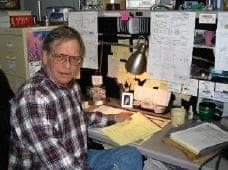 Jeffrey Holmes, CEF
Spartanburg, South Carolina
---
---
December 30, 2018
Q. Can I replace or try composite Electroless nickel with silicon carbide to obtain same or similar properties in terms of -- Hardness, wear, abrasion, lubricity, and corrosion when replacing with hexavalent toxic hard chrome platting on alloy steel?

Hard chrome is getting phased out slowly, world over, having environmental issues.

Hence, this query, please advise.
Jagdish mehta
Pharma equipment mfg - India mumbai
---
December 2018
A. Hi Jagdish. Electroless nickel is superior to chrome plating in a number of applications but unfortunately the rule is that nothing can replace anything else without an exact understanding of the particular situation. For example, to the best of my knowledge (I hope my knowledge on this is dated, but I don't think it is) it has not been successful in replacing chrome plated hydraulic rods despite decades of intensive and expensive efforts. But you can certainly try it for your applications. Good luck.
Regards,
Ted Mooney, P.E. RET
finishing.com
Pine Beach, New Jersey
We need "Aloha" now more than ever


If you have a question in mind which seems off topic, please Search the Site