Live! From beautiful Pine Beach New Jersey: Welcome to the world's most popular metal finishing website
topic 6434
Satin finishes on stainless steel
A discussion started in 2000 but continuing through 2018
2000
Q. How to obtain a satin finish on a stainless steel kitchen sink? Can it also be done after mirror polishing it?
mohit kumar
- New Delhi - INDIA
----
Ed. note: This particular thread is primarily "industry oriented", i.e., it discusses the mechanical and/or chemical ways to apply satin finishes in a factory.

If you are a consumer more concerned with repairing a scratch in a stainless sink, appliance, etc., better starting points might be letter 4148, "Removing scratches from stainless steel appliances" or letter 11404 "Scratches on satin finish stainless steel". We have dozens of threads on such topics if you use the search engine at the top of the page, and you'll probably get the best results if you include the word "scratch" in your search term.
---
2000
A. There are a number of ways to get a satin finish on stainless steel. Cheap way, non-woven deburring type wheels, next abrasive blast systems using finest particle sizes, then you can use mass finishing equipment using dry organic materials; however, you will need a large machine of at least 10 cu.ft. capacity, maybe bigger depending upon the size of your part. The method you use really depends on the volume of parts needed to be processed and the type of finish you are looking for.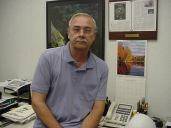 AF Kenton
Hatboro, Pennsylvania
---
2000
A. True no. 4 satin finish (180 grits) are mass produced using special polishing machines in sheet form.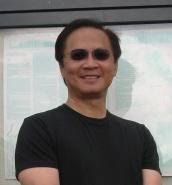 Michael Liu Taylor
specialty stainless steel distributor
Dallas, Texas
---
---
How to do stainless steel satin finishing with HNO3 / HF chemicals?
2006
Q. I WANT TO DO SATIN FINISH OR DULL FINISH TO STAINLESS STEEL. I CAME TO KNOW IT CAN BE DONE WITH A MIXING OF NITRIC ACID WITH HF. IS IT POSSIBLE TO DO THAT? IF IT IS -- HOW TO DO THE PROCESS? PLEASE LET ME KNOW.
SRINIVAS SUSARLA
- INDIA
---
January 8, 2010
-- this entry appended to this thread by editor in lieu of spawning a duplicative thread
Q. I have started fabrication of stainless steel architectural hardware and want to know how what is satin finish and how we can achieve it.
Anubhav Gupta
Product designer - New Delhi, Delhi, India
---
2006
A. Satin finish is whatever the customer considers satin finish. Commonly, for stainless steel, it is less glossy than a polished surface, with a unidirectional (linear grained) brushed finish having transverse Ra of about 0.5 microns.

See the No. 6 finish per ASTM A480 [link by ed. to spec at TechStreet] in 'Special Finishes for Stainless Steel' from http://www.ssina.com, and the 1K & 2K finishes per EN 10088 Part 2 in 'Guide to Stainless Finishes' from http://www.euro-inox.org

A nitric-hydrofluoric acid solution is used for pickling (to remove heat or welding scale). HCl, HF or heated H2SO4 solutions can produce dull (matte, whitish) finishes. These should afterwards be passivated in an appropriate nitric or heated citric acid solution.

Perhaps best to purchase satin and dull (e.g., No. 2D) finished stainless, and only touch-up marks made in fabricating your product.
Ken Vlach
- Goleta, California
Finishing.com honored Ken for his countless carefully
researched responses. He passed away May 14, 2015.
Rest in peace, Ken. Thank you for your hard work
which the finishing world continues to benefit from.
---
December 4, 2013
-- this entry appended to this thread by editor in lieu of spawning a duplicative thread
Q. Is there anybody who can guide me to do satin finish on Type 304 stainless steel? I have tested using hydrofluoric acid 8% with 25% of nitric acid at 40 °C and time given was 30 minutes -- but results are not so satisfactory.

Regards,
Bakhtiar Awan
medical devices - sialkot, punjab, Pakistan
---
November 2013
A. Hi Bakhtiar. We've appended your question to a thread where it has already been answered by Ken. Please consult his references and get back to us with any specific questions or updates. Thanks.
Regards,
Ted Mooney, P.E.
finishing.com
Pine Beach, New Jersey
---
---
Satin finishing in the fab shop
(2007)
-- this entry appended to this thread by editor in lieu of spawning a duplicative thread
Q. I am a lead man for a steel fab shop and we have a new stainless steel job coming up that calls for a satin finish on the "A" surface. Being that we rarely work with stainless, and used to farm out the finishing process, any help would be appreciated.
Erwin O. Raymer
fabricator - Berick, Pennsylvania
---
(2007)
A. Use this site's search engine for "satin finish". You will get dozens of hits.
You should notice that there is no positive definition -- So you'd better find out exactly what your customer thinks that it is.
James Watts
- Navarre, Florida
---
(2007)
A. How big are the parts? Sheet metal? Any shape? Quantity?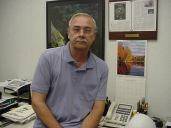 AF Kenton
Hatboro, Pennsylvania
---
---
Satin finish on welds on 304 stainless steel sheets
2006
Q. I am trying to obtain a uniform satin finish on 304 2B stainless steel sheets. I have great results with an orbital sander using 60 grit, but I am having difficulty bringing the welds back to the same finish. I have had mixed results blending the welds with 7" sanding disks (150 grit), then following with scotch brite disks, then back to the orbital sander.
I often find there are still scratches left by the 7" sanding disks.
I would greatly appreciate any advise or opinions on this procedure.

Thank you in advance,
Christopher Gay
design - San Diego, California, USA
---
2006
A. Have you considered abrasive blasting the bead only? Unless the weld pattern is completely flat, you are going to have problems and or a lot of manual touch up no matter what belts or wheels you use.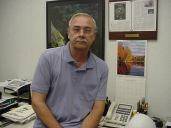 AF Kenton
Hatboro, Pennsylvania
---
---
Obtaining satin finish on stainless railings
(2007)
Q. Hi. I have stainless handrail that I am trying to obtain a satin finish on. Can anyone offer any suggestions or ideas on how to achieve this? I have tried sandblasting and hand sanding. I am getting desperate!
Brandi Hurd
hobbyist - Cartersville, Georgia, USA
---
(2007)
A. Hi Brandi. Unfortunately, people have differing visions of what a satin finish is. To some it just means a brushed finish, to others it can mean a translucent "frosted" look.
But most "brushed" finishes (if that's what you want) are actually obtained from scratching with sandpaper (or scotch brite) rather than with a metal brush. If you have a belt sander, try a quick "scritch" with a coarse paper, although it will be very hard to get consistency the length of the rail and around it. The way it's usually done on flat surfaces is with a machine like a "Timesaver" (a brand name) which uses a conveyor belt to convey the work through, and a wide rotating belt of sandpaper (as wide or wider than the work),running in the opposite direction, to to deliver this continuous end-to-end quick "scritch".
Ted Mooney, P.E.
finishing.com
Pine Beach, New Jersey
---
(2007)
A. Hi Brandi, sounds like an interesting project. Ted is right. What is the 'satin finish you seek? A brushed grain finish requires abrasive process in long stroke pattern. A sandblasted finish will provide a random, non pattern stain look. You can use a belt sander or inline sander to obtain line pattern yet the more important issue here is the chromium cap which develops on the surface of SS to protect from rusting and corrosion. Your will want to wax this new finish to protect it and allow the chromium to form a seal.
adv.
We have these products if interested.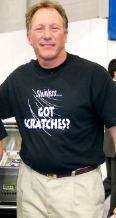 Barry Feinman
BarrysRestoreItAll
Carlsbad, California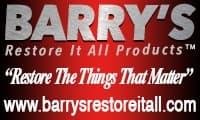 ---
---
Satin Finish Lacks Shine
May 2, 2011
Q. We are a manufacturer of Industrial Kitchen equipment and are based in India.

In order to get satin finish, normally found on pre-finished polished stainless steel sheets, we have developed a machine where the rotating shaft also moves to and fro along the axis as well. On this machine we loaded scotch bright wheel (non woven abrasive wheel) and got good result except that it lacks shine.

Can you please suggest any solution to this problem. Our machine has only one shaft.
Chaman Lal Razdan
industrial kitchen equipment manufacturer - Pune, Maharashtra, India
---
May 5, 2011
A. Hmmmm. You want a satin finish but "it lacks shine". Sounds like a contradiction of wants or needs. Non-woven wheels will produce the satin finish; however, if you apply a lot more pressure you maybe able to get a shine out of them. If not then you may have to do a secondary steel with either a cotton buff or felt with rouge. Then again, you may lose satin finish.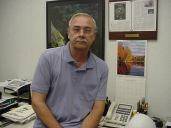 AF Kenton
Hatboro, Pennsylvania
---
---
Satin finish on turned components
January 24, 2013
Q. Hi,

I'd like to know how to get a satin finish on turned stainless steel components, one similar to this please: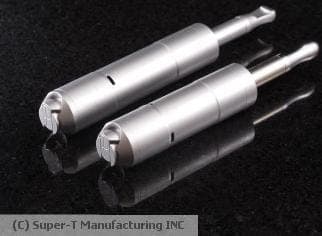 Any suggestions?

Matt
Matthew Martin
Design Engineer - Chester, Cheshire, UK
---
January 25, 2013
A. Hi Matthew. You could always ask Super T Manufacturing how they do it, but I suppose they would be happy to sell you parts but not reveal their methodology :-)
In my (limited) experience, very fine matte/satin finishes like this on stainless steel are more often obtained by glass bead blasting rather than with sanding/brushing or chemicals. But to get a consistent finish around the turned object, I think you would need to fixture it in a machine which rotates it (and possibly also indexes up and down). Good luck.
Regards,
Ted Mooney, P.E.
finishing.com
Pine Beach, New Jersey
---
January 28, 2013
A. As mentioned there are a number of choices and probably the most common is glass bead blasting. If you need a finer finish than 32RMS or you have a lot of volume, you might want to consider a mass finishing system using a dry organic abrasive mix.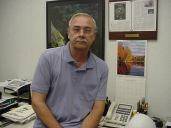 AF Kenton
Hatboro, Pennsylvania
---
March 19, 2013
A. Hi!
I think you can reach that surface quality with a simple scotch-brite wheel.
You have to prepare the surface with a grinding or a vibratory process and then using the scotch-brite wheel you can find the satin finish quality.
Alvise Carraro
- Padova, ITALY
---
---
October 22, 2016
Q. Hello. I am looking to see if I can work visible scratches out of stainless steel 16 ga. 304 steel. I want that frosted white milky look that comes from the rolled compressed factory process. I have looked and looked on the Internet for possibilities but have never found anyone that has done this exact process. Any thoughts? THANK YOU so much guys.
Dave Eagle
Research and development at trailer mfgr. - Boise Idaho
---
November 1, 2016
Q. Hello All,

I, like many others here, am struggling with a satin finish on stainless steel. It isn't ground or bead blasted. My first guess is orbital sander but wouldn't necessarily rule out a dry media system. Problem I'm having is finding a way to convey this information to a machine shop. Any recommendations on where I can find information on how to notate the drawings in order to produce a certain satin finish via orbital sander or dry media?
Jay Donihoo
- Dallas Texas
---
November 2, 2016
adv.

It is possible to achieve satin surface on stainless steel by electropolishing in Universal electrolyte in special regimes. Thus you have both - high-strength surface with excellent corrosion protection, and matte, milky surface quality.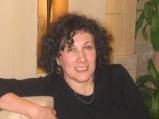 Anna Berkovich
Russamer Labs
Pittsburgh, Pennsylvania
---
November 7, 2016
A. This might be a solution for you; however, it is only good if you have a flat sheet metal part less than 60" wide. There are wide belt sanding machines on the market that can achieve the results you are looking for. All you have to do is specify the type and grit of the belt.If you are working shaped parts then you have to specify a process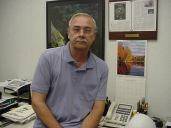 AF Kenton
Hatboro, Pennsylvania
---
Need Random Surface Finish
April 2, 2018
Q. We produce food processing equipments. We want to get a random surface finish on 304 grade stainless steel. The processing of the surface should be applied from every possible direction, no matter how the part is placed on the conveyor belt. Could you suggest us a machine / brush or mop for this?
Alp Alp
- Turkey
---
April 2018
A. Hi Alp. These finishes are usually obtained by glass bead blasting or sand blasting. But you probably ought to start the design with the glass beading machine, and add a conveyor mechanism, rather than starting with a conveyor belt and trying to add a glass bead blasting machine. Good luck.
Regards,
Ted Mooney, P.E. RET
finishing.com
Pine Beach, New Jersey
Striving to live "Aloha"
---
April 3, 2018
A. A random pattern can be achieved in a couple of ways; however, to give you the best solution, it would be nice to know the size of the part. For big parts Ted has a good solution.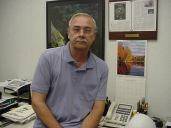 AF Kenton
Hatboro, Pennsylvania
---
April 5, 2018

Thank you for your kind reply. Part sizes change according to the machine type. Max dimension is 1500 mm x 3000 mm. We want to obtain a random surface finish. Actually, it will be good to image acquisition like inox home appliances; however, this is entirely dependant on the operator's attention and mastery.
Therefore, we want to remove operator dependency from the process. These finishes are usually obtained by glass bead blasting or sand blasting. We agree with you, however, nobody could give guarantee under 3mm thickness sheet metal for turbine system blasting machine.
Alp Alp
- Ankara, Turkey


If you have a question in mind which seems off topic, please Search the Site