Where the world gathers for
plating, anodizing, & finishing Q&As since 1989
-----
Ampacity & sizing of Aluminium busbar
← Posters: please describe Your Situation, which is probably interesting & teachable. Readers have less interest in abstract questions

Q. What is the amperage rating for a 100 x 12 aluminium busbar for hard chrome plating. Copper thumb rule is 1000A/sq inch
Gert Myburgh
- Johannesburg, South Africa
November 15, 2023
"No-Ox-Id" Compound
on eBay or


(as an Amazon Associate
& eBay Partner, finishing.com earns from qualifying purchases)

A. Hi Gert,
The conductivity of aluminum bus bar is reported to be 62% to 65% of copper. But the thermal conductivity is not as great, and the joints may be more troublesome.

From my own limited experience, I would use 600 A/sq inch if the aluminum bus bar is copper plated; I would use 500 A/sq inch if the aluminum bus was bare, and I would suggest meticulously making up the joints, including the careful use of no-ox-id compound.

I assume "100 x 12" means you are dimensioning in millimeters, i.e., the bars re about 4"x 1/2", so their capacity would be 1000-1200 Amps. Luck & Regards,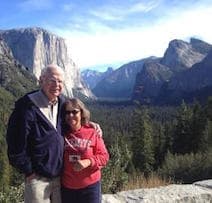 Ted Mooney, P.E. RET
Striving to live Aloha
finishing.com - Pine Beach, New Jersey




Thank you very much for your info. It is highly appreciated
Gert Myburgh
- Johannesburg, South Africa
November 21, 2023
---
---
↓ Closely related postings, oldest first ↓
---
---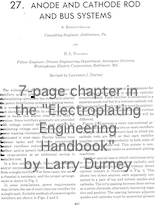 Q. I am looking for Aluminum bus bars used to carry 63 amps of current through it.
My concern is -
1) How to arrive or calculate cross sectional area required for the same?

2) What coating/finishing should we give on to bus bars to avoid galvanic corrosion?

Abhishek Bhat
- Bangalore, Karnataka, India
March 5, 2012
Hi, Abhishek. In the plating and anodizing arena, where bus bars tend to be, say, 5 to 50 foot long, and the current is low voltage DC, we figure 1000 Amps/sq. in. for copper bus bar and 50-60% of that for aluminum. So you would be looking for 0.105-0.125 square inches (1/4 x 1/2 inch or 1/8 x 1inch).
I'm not quite picturing the galvanic corrosion situation, but ideally the surface of everything should be the same metal, i.e., if you are connecting to copper bus you would ideally copper plate the aluminum.
Regards,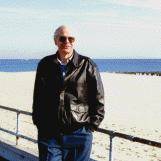 Ted Mooney
, P.E.
Striving to live Aloha
finishing.com - Pine Beach, New Jersey
---
---
Q. Hi. Please tell me what is thickness of Aluminum strip for 150A required, and formula to measure current through Aluminum strip? And also tell me the formula to design transformer for 15KvA load?
Farrukh Ahmed
- Islamabad, Pakistan
November 4, 2013
Q. I have in a customer's place 3150 kVA vector group Dyn11, 22kV/ 433 V AC with OLTC and loaded to about 2750 kVA. I have used 4 runs of 150 x 12 mm Aluminum flats for phases & half of that in neutral. The non linear population is about 20%. I notice a very high temperature rise and vibration.
Can I have some guidance from specialists?
NATARAJAN kadayam ramakrishnan
Retired - Coimbatore, India
December 4, 2013
A. Hi Farrukh, Hi NATARAJAN.
This site focuses on metal finishing, so most of our readers would be unfamiliar with electrical engineering of transformers of AC distribution systems.

Most of us are only familiar with issues concerning the finishing of bus bars, and the application of DC bus bars in electroplating and anodizing plants.

We're happy to post your inquiry and any responses, of course, but I don't have the expertise to help you personally. Sorry.
Regards,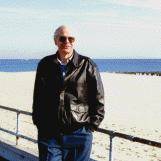 Ted Mooney
, P.E.
Striving to live Aloha
finishing.com - Pine Beach, New Jersey
December 10, 2013
A. As a general rule aluminum will handle 60% of what copper will handle. So a 1" x 4" x 12' aluminum bar will handle 2400 amps with no problems of heating. As compared to copper the same size which will handle 4000 amps. That has been our experience -- if someone disagrees please let us know.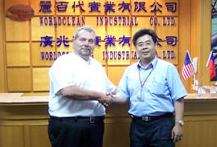 Drew Nosti, CEF
Anodize USA

Ladson, South Carolina

May 14, 2019
---