Where the world gathers for
plating, anodizing, & finishing Q&As since 1989
-----
Tin reflow problems: Lumps, Spatter, Delamination, Matte vs. Bright

finishing.com is possible thanks to our supporting advertisers, including:
this text gets replaced with bannerText

Q. We received a part that is copper, nickel underplate, and tin plate that got a matte finish. What can make turn a matte finish into bright with only the reflow. Older lots stays matte during reflow, this lot does not. We tried simultaneously those lots to make sure no other variable was in the process.

Any clue?
JF Plamondon
- Shawinigan Qc
January 10, 2023
---
---
↓ Closely related postings, oldest first ↓
---
---
RFQ: I am looking for a company that can reflow plate reels of copper and copper alloy.
Genana Bambur
- Mt. Prospect, Illinois, USA
1999
Ed. note: Sorry, this RFQ for private contact is now outdated, but public technical replies are still welcome. No public brand/source suggestions please ( huh? why?)
A. Dear Genana,
Reflow is a term associated with the Printed Circuit industry. In the subtractive process the tin/tin-lead plating is melted and"reflows" over the exposed copper base of the lines or circuits. This improves the solderability of the PC boards and gives them a shelf life of about 6 months.
I think the process you are looking for is wired plating or reel to reel plating of tin or tin-lead alloys. The job shop list from finishing.com should help and/or you may want to re-title your letter to get the response you need.
Regards,
Fred Mueller, CEF
- Royersford, Pennsylvania
---
---
Reflow of matte tin plating
Q. I need to reflow plated 100% matte tin to a shiny condition. Could anyone offer some opinion?
Keat-Seng Ong
Georgetown, Penang, Malaysia
2000
A. We used to manufacture a large range of tinned goods which were reflowed to give a bright finish. It was a long time ago but I remember using Shell Peblum grease at approx. 10% by weight in Shell Cornea Oil with a temperature of about 240 °C. We also controlled the acidity of the mix by adding more Peblum as the acidity fell in use. Best reference is the Tin Research Institute in the UK who did publish a booklet on reflowing.
Regards
Tom Kinsman
- Burnley UK
2000
---
---
Bright vs. matte for reflow
Q. We have experienced solderability problems with a brass pin with copper flash, 100 µin min nickel plate, 200 µin min. 60/40 tin/lead plate (bright). The pin is subjected to a surface mount reflow process prior to wave soldering. It is during wave soldering that the problem occurs. We believe the main contributor is the bright tin/lead plate subjected to reflow. We received freshly plated pins both bright and matte and subjected them to a typical surface mount convection reflow profile. The bright pins darkened and appeared rough and showed non-wetting when solder dipped or wave soldered. The matte pins brightened up and showed good wetting when dipped even after five reflows.
I am looking for confirmation that matte tin/lead plate is more appropriate than bright for a part that is subjected to convection reflow and then must be wave soldered. Also, for improved shelf life/solderability, would it be better to receive the pins already reflowed rather than sitting on the shelf waiting for reflow in our process? And is the shelf life of 90/10 significantly different than 60/40?
Pat Bailey
- Redwood Falls, Minnesota, USA
2001
A. Pat -
You should have the parts reflowed before letting them sit on the shelf. A matte finish is typically more subject to contamination than a bright finish. If the bright parts you are using are a bright acid and not a reflow this could be causing problems because of the organic brighteners in the bath/tin lead.
John Bowers
- Everett, Massachusetts
---
---
Solder Reflow Problem with nickel and silver plating
Q. We are facing reflow soldering problem with silver plated component leg. According to our X-RF test , this leg has 57% Copper / 37% Zinc (this must be base) and Nickel (this must be under-layer) and Silver (this must be finishing).

Can anyone help me on this issue?
Kaan Burcak
industry - Manisa, Turkey
January 22, 2009
A. There are many things that can contribute to soldering problems. Dirty flux, improper reflow temps, nickel plating thickness too low, nickel plating deposit low in purity. In the soldering process the silver is absorbed in the tin or tin lead layer. Therefore, the nickel purity plays a big role in good solderability. Silver deposit purity is also a concern. I've torn my hair out over the years with periodic solderability failures, so it could be any of the above causes or some I didn't mention. Hope this helps you.
Mark Baker
Fellow Plater - Syracuse, N.Y., USA
January 29, 2009
A. I AGREE WITH MARK BUT ALSO YOU NEED TWO IMPORTANT THINGS:
FIRST SILVER PURITY OF 99.9 % ,IF YOU HAVE ANY METALLIC brightener LIKE ANTIMONY YOU WILL HAVE BIG PROBLEMS IN SOLDERING.
SECOND YOU HAVE TO WASH PERFECTLY THE SILVER AND MAYBE NEUTRALIZE IT BECAUSE SOME ORGANICS OF THE brighteners COULD INTERFERE WITH THE SOLDER.
Ricardo Burstein
Bnei Berak, Israel
January 31, 2009
---
---
Tin spatter on PCB after reflow at 240 °C
Q. I faced problem during customer reflow lead-free 240 °C with SMD component.
Tin spatter on the PCB (like tin burst) & the surface of components (matte tin MSA)showed rough.
I used 3M tape test with adhesion & found tin stuck on the tape.
The base of the component is copper & use silver ring to seal with ceramic substrate before tin plating.
EDX on defect sample show 35% w/w each for Tin & Silver.
I need to ask if the silver smearing on the copper & plated with tin,
With this silver under-layer cause the migration & adhesion problem after leak-free reflow?
The silver smear is common for my product. Will the silver smeared to certain thickness will cause adhesion problem with tin?

Thanks,
KY Vincent / Vincent Loh / Liu Siu Yang
plating shop - Malaysia
May 2009
---
---
Q. Dear all Specialists,

I'm working in Tin Plating line and my task is to plate my customer parts (electronic passive component) with tin. I received customer complaint. After customer assembled the plated part on the PCB Board, going for reflow soldering at 248 °C, found tin spatter/flake on the PCB board. The tin seems like exploded. Can somebody tell me what is the possible root cause?
Please help.
Thanks.

Regards,
Ahmad Safuan
Plating Engineer - Malaysia
May 2009
A. Hi, Ahmad. I doubt that your electroplated tin "exploded". Electroplated finishes are often baked in that temperature range for adhesion testing, etc. I've personally never heard of plating splattering or exploding. It sounds more likely to me that the "exploding" happened due to the board, or the solder paste, perhaps due to moisture creeping into/onto something?
Regards,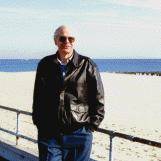 Ted Mooney
, P.E.
Striving to live Aloha
finishing.com - Pine Beach, New Jersey
May 14, 2009
Q. Dear Mr. Ted,

Can you help to explain/elaborate more about "It sounds more likely to me that the solder exploded"? I'm not so clear.

Thank you for your advice.
Ahmad Safuan
- Malaysia
A. In the reflow, the tin & solder is in metallic, melted, form. Whereas, in the plating bath there is no metal in metallic form. If what you are seeing is tiny little dots of metal on the insulated non-conductive areas of the board, it seems likely to me that water or something else caused that spitting in solder reflow.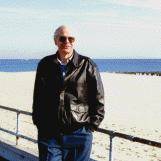 Ted Mooney
, P.E.
Striving to live Aloha
finishing.com - Pine Beach, New Jersey
May 22, 2009
P.S. See response from Trevor Crichton to another question below. Although tin plating seems unlikely to splatter or spit or 'explode' , yes, it can peel. So maybe the plating isn't innocent in this misbehavior; still, I'm not familiar with plating 'flaking' into tiny particles like that.
---
---
Tin plating delamination upon heat treating
Acronyms:
MCCC = multilayer ceramic chip capacitor
Q. What could be the factors for a tin layer delamination after heat treatment of 245 °C ? The phenomenon is observed in a tin plated surface on MLCC when it is exposed to solder heat reflow. The surface looks like tin flakes. Attached is a picture of the component before and after heat treatment.

Rigoberto Galvan
Process Engineer - Monterrey, NL Mexico
August 16, 2012
A. Generally, peeling such as yours is due to poor pretreatments and surface contamination prior to plating. However, as you know, tin melts at 232 °C, so you are heating to above its melting point. I suspect you have a surface cleanliness issue that combines with the melting issue to let the tin melt and globule-ise. It then resets and gives you the surface you show us. Have a good look at your preparation stages prior to plating and make sure your surfaces are clean.

Trevor Crichton
R&D practical scientist
Chesham, Bucks, UK
---
---
Q. Good Day,
Need advice on the following lump issue after reflow without solder paste. We carry out pure tin (Sn) Electroplating over copper substrate. The plated substrate is approx. 15 microns thick. After plating the substrate is subjected to reflow. Recently we started noticing the substrate has lumps on the surface after reflow. The lumps are solid tin. I would like to know what are the possible causes for the lumps to appear after reflow? The parts are reflowed at 260 °C. The parts are reflowed without solder paste.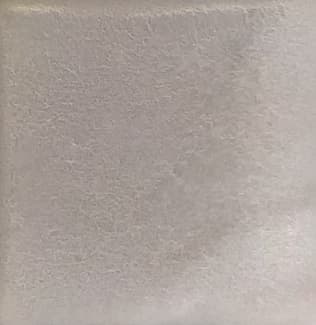 "Good"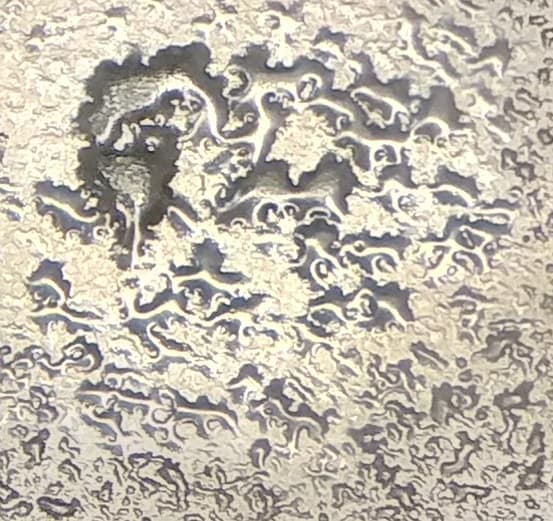 "Lumpy Defect"
Some of the substrates that are plated in the same bath do not have this similar issue. The substrate is C7025 copper. The correct descale for C7025 substrate is used in the pre-cleaning.

We also plate C194 substrate. The issue appears very much less in the C194 substrate
Rajesh S
- Seremban Malaysia
December 19, 2022