World's #1 on-line resource since 1989
•
-----
Establishing a standard for matte black finish
November 10, 2020
Q. My name is Jim and my shop deals with decorative hardware (lock handles and trim). If we wish to establish a standard finish, say a matte black, are there devices we can use to insure the product we receive from vendor(s) stays constant and don't drift in color over time?
Jim Scalice
- West Babylon, New York

---
November 2020
A. Hi Jim. There are devices for color calibration, not very different from what a paint store uses for color matching. There are standard color chips from Pantone, RAL, and others. Some places use sample boards of what is acceptable and unacceptable. There are a lot of thing that can be done.
Unfortunately, there are also a lot of things that affect actual color and color perception, and other aesthetic elements. I remember one manufacturer of high end black anodized audio equipment fighting the issue that although all of their components looked the exact same shade of black in daylight, when up on the dimly lit stage, some of the pieces looked "red" and some looked "blue" :-)
For experienced readers to be most helpful, it may be best to specify what finish(es) are involved. Black anodizing, black oxide on steel, black zinc plating, black nickel plating, black chrome plating, black powder coating, black paint, and other methods of blackening may each have color and aesthetic idiosyncrasies to be taken into account in deciding how to best implement color consistency requirements.
Luck & Regards,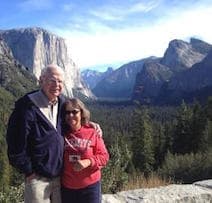 Ted Mooney
, P.E. RET
Aloha -- an idea worth spreading
finishing.com - Pine Beach, New Jersey
---
November 11, 2020
Q. Ted,
Thanks for you reply. Yes I realize there is a lot that effects the color. In our case we see some major differences with the coarseness of the satin finish and round vs. flat parts. The current process we are using is a Black/dark gray PVD finish to start. Over that they apply either a matte tinted clear coat or we've also done a matte black e-coat. We use the PVD undercoat for the durability. This way when and if the surface scratches, the base is dark and doesn't stand out.
We also deal with overseas and domestic vendors, so it's important that we can create a standard in color and hold the vendors to it. You mention that there are devices for color calibration. What would you suggest we invest in to measure and control our finish?

Jim Scalice
[returning]
- West Babylon, New York
---
November 2020

The black PVD undercoat sounds like a great idea. I know color can vary based on target material, gas, and other parameters. Hopefully one of our readers with some expertise in PVD color monitoring will chime in. You may also find thread 35541, "How to achieve a Black PVD finish" helpful.
The black e-coat is paint, so its tone should be readily monitorable if not controllable. I don't have personal experience in these devices but they seem to be getting pretty cheap and simple.
Luck & Regards,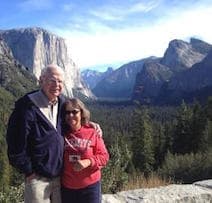 Ted Mooney
, P.E. RET
Aloha -- an idea worth spreading
finishing.com - Pine Beach, New Jersey