Not a lecture hall but a roundtable with a seat for you!
60,000 topics spanning 36 years. Education, Aloha, & Fun
topic 61124
Primer for liquid metal top coat
May 29, 2020
TUTORIAL FOR NEWBIES:

Verometal is a "cold liquid metal coating" of the general same sort as Liqmet, Luminore, Metal Facades, Metalier (and probably others). We discuss technology in this forum, not brands or sources, (why?)

We are neither claiming that these products are roughly equivalent nor that any one is better or worse -- just that the general technology consists of mixing a high ratio of real metal powder with a relatively small amount of binders, that they become largely metal after curing, and that they can be applied as a spray coating from as thin as perhaps 120 micron thick (about 6 times as thick as high quality nickel-chrome plating) on up through virtually any trowel-able thickness.
Q. Hello ALL,

My name is Piotr and I'm looking for the best primer for a unique coating system.
Substrate - aluminium
Pre Treatment - I have a few different options:
- chrome free dipping system
- hexavalent chromium dipping system
- sand blasting
combination of both (mechanical + chemical pre treatment)
Top Coat - wet spray Verometal bronze.
This is for external exposure.

I can apply both powder or wet spray primer but obviously it must have a good bonding properties.
Thanks in advance
Piotr Kowalski
- Warsaw, Poland
---
June 2020
A. Hi Piotr. Verometal claims that the coating can be applied to almost any substrate after proper treatment and I think you really should ask them what that proper treatment should be for aluminum.
But as a general rule, "hexavalent chromium dipping system" (which we might call "chem film" or "chromate conversion coating" in the USA) is the most generally accepted and robust pretreatment for aluminum. But it may not comply with RoHS, REACH, and other European standards. A good alternative is probably the trivalent chromium conversion systems described in Mil-DTL-5541 [link is to free spec at Defense Logistics Agency, dla.mil]. Good luck!

Regards,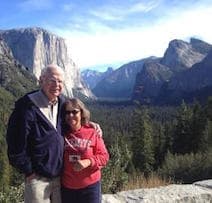 Ted Mooney, P.E. RET
finishing.com - Pine Beach, New Jersey
Aloha -- an idea worth spreading