Live! From beautiful Pine Beach New Jersey: Welcome to the world's most popular metal finishing website
topic 60881
Titanium anodizing contamination problems
October 27, 2018
Q. Hi. I work in the aerospace industry and am having issues with contamination on titanium fasteners; our process is as follows:

1 hot caustic 10% clean
2 water rinse
3 etch tank 60% water 30% nitric 10% HF (parts held in solution until pickling starts then timed)
4 water rinse x2
5 anodise tank 25% sulphuric
6 Water rinse
7 hot DI water seal

Prior to this operation we degrease the parts through our vacuum degreaser using Dowclene and then anodise straight after but we still seem to get what looks like oil stains on the finish parts after anodise ... but not every one, just some random parts. This issue has been going on for a while -- any advice would be helpful. Thanks.
john Mckeown
plating supervisor - Rugby Warwickshire england
---
October 30, 2018
Rinse water cleanliness is my first thought. Are you using tap or DI for rinses? Are your rinses flowing or recirculating, and does the operator spray the parts down as they leave the rinse tanks? What is your limit for rinse cleanliness? Are there potential sources of contamination from either inorganic substances (such as drag-in from prior chemical tanks) or hydrocarbons (such as cutting fluid haze in the air from equipment nearby)?

If airborne hydrocarbon contaminants are an issue, they can also affect chemical tanks. I have personally seen this in desmut and anodize tanks, as our shop shares a building with a large machine shop, and we have to do more frequent tank changes as a result. The presence of scorchy-looking, greasy dark brown or black residue at the waterline of your anodize tanks would be one indicator of hydrocarbon contamination.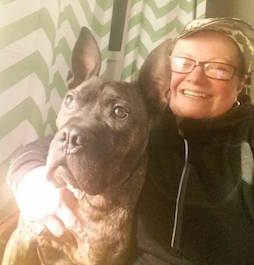 Rachel Mackintosh
Plating Solutions Control Specialist / Industrial Metals Waste Treatment - Brattleboro, Vermont


If you have a question in mind which seems off topic, please Search the Site