Live! From Pine Beach NJ: The world's most popular metal finishing website, and the internet's friendliest corner
topic 60796
304 Stainless Passivation for Powdered Medical Food Storage
July 11, 2018
Q. I work for a packager of infant formulas and powdered foods. One of our processes includes large metal food grade totes. We recently ordered 304 SS totes to replace our aluminum totes and they must now be passivated. I'm a microbiologist by trade and was unaware of passivation prior to this project. Last year on the recommendation our chemical supplier we attempted passivation with nitric acid which ate through several components of our tote washing CIP system and resulted in a near miss with safety when our chemical contact (who was on site at the time) assured us that the gasses produced were safe to breath for our maintenance workers who were responding to the issues. There have been several other issues with incorrect information, and lack of discretion for safety from this same chemical contact.

He is now recommending that we passivate with a 10% by weight citric acid solution in our CIP system at 140 °F for 5 hours per tote followed by a rinse and 72 hours exposure to air. I have found numerous sources that support the concentration, temperature, and air exposure time-frame but I have not seen anywhere that recommends such a prolonged exposure to the citric acid solution. We asked for justification on the 5 hour number and he sent over a technical bulletin from his company which does cite 5 hours as the suggested number. Are they crazy to recommend a five hour exposure time, or am I having an unreasonable knee-jerk response because he nearly got several close friends of mine injured? Is there any complications that we should be aware of if we are to circulate for such a long time?

Thank you in advance.
Tim Accola
- Minnesota
---
July 2018
A. Hi Tim. We have a couple of very active readers who are highly experienced in citric acid passivation, and I'm sure they will respond shortly. But I don't know that anyone who is not on-site and who has inspected your tote washing Clean-In-Place system will be able to say that citric acid passivation can be done in it. Whether nitric or citric, the normal approach is to use a processing line designed for passivation, rather than to put such chemicals into a line which is designed for another purpose and possibly ruin it. As you probably noticed, nitric acid aggressively attacks plain steel and releases NOx fumes; it also attacks some types of plastics and other organic materials. I don't think I'd want to guarantee, sight unseen, that citric acid will attack nothing in your system.
… which brings me to another question: isn't it possible to buy your totes "ready to go" rather than in a raw state requiring passivation? Best of luck.
Regards,
Ted Mooney, P.E. RET
finishing.com
Pine Beach, New Jersey
We need "Aloha" now more than ever
---
July 11, 2018
Thank you for your considerations for our equipment. As I understand it sending the totes out to a third party for passivation was looked into and deemed too expensive which is why we are investigating our in house options. I'm not expecting any guarantees that anyone here will be able to offer regarding our clean in place system, but simply the fact that there is apprehension from an expert such as yourself makes me question the competency of our chemical contact who advised us to go the nitric acid route without first reviewing our CIP system. I'd be happy with any assessments that can be made regarding the suggested procedure, or any advice that can be given so that I may review our equipment to determine if it is up to the job. If I have enough justification perhaps I can convince the powers that be that treatment from a specialized metal finishing company would be worth our money.

As for purchasing "ready to go" totes-- if only it were that easy. These 20 totes were purchased nearly 2 years ago and the company we purchased them from went out of business concurrently with our receipt of them. Either nobody knew to ask or nobody passed along the information that they needed to be passivated until well after purchase.

As I look at third party options I'm finding that perhaps the issue was more to do with finding someone capable of passivating such large objects as they measure 66" x 48" x 42" and most companies which list maximum part sizes are considerably smaller dimensions.
Tim Accola
[returning]
- Minnesota, USA
---
July 11, 2018
A. Tim, I have already posted here several years ago the eco-friendly mild passivation solution composition based on tiny amount of phosphoric acid, salt and hydrogen peroxide 3% (thread 46618). It is the safest passivation solution that cleans any traces of free iron. It was designed for pharmaceutical and food application.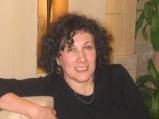 Anna Berkovich
Russamer Labs
Pittsburgh, Pennsylvania
---
July 12, 2018
Q. Thank you for your comment Anna, but it does leave me with a few new questions. I thought that phosphoric acid was much more reactive with metals than citric acid? (having to reach back in my mind to chemistry classes I haven't needed in many years so please forgive me if I'm wrong). Does the lower concentration and the addition hydrogen peroxide prevent the solution from being more aggressive than the citric acid solution?

We do not currently have phosphoric acid nor hydrogen peroxide in house, but if this is the alternative least likely to result in part failure it is likely worth pursuing. Is there any additional documentation that you can provide about the efficacy of the treatment you suggest? As although I respect your credentials I'll need data to convince anyone to change tack.

After more inspection it appears our CIP system is primarily composed of Stainless Steel with some components possibly being aluminum. I also can't comment on the composition of gaskets - not for lack of trying.

Also I'm still welcoming any comments on the 5 hour acid wash time as to whether that may be reasonable or not.

I really appreciate the help this forum has provided while trying to educate myself on these practices. You all seem to be wonderful resources for these obscure issues that I had no idea even existed.
Tim Accola
[returning]
- Minnesota, USA
---
July 17, 2018
A. Hi Tim,

The best way to be sure that this method works, is to test it. You can buy the hydrogen peroxide 3% in the drug store and use it as as base to make solution. Hydrogen peroxide works like an inhibitor to prevent the impact on the metal surface. Have you ever seen how coca-cola eats the rust on the metal. This is also due to small amount of phosphoric acid in its composition :)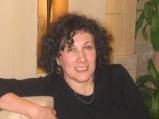 Anna Berkovich
Russamer Labs
Pittsburgh, Pennsylvania
---
July 19, 2018
Tim,
CIP runs for citric acid passivation are typically done at 150 °F for 30-60 minutes. Even that much time is likely more than actually necessary but the set-up takes so long that a little extra time for good measure is usually done.

5 hours certainly won't hurt anything, but it's really overkill. Even at 70 °F I wouldn't bother with anything over 90 minutes.

Phosphoric acid is a good general cleaner for stainless, but is less effective at passivation (iron removal) than either nitric or citric acid.

Ray Kremer
Stellar Solutions, Inc.
McHenry, Illinois


If you have a question in mind which seems off topic, please Search the Site