Live! From beautiful Pine Beach New Jersey: Welcome to the world's most popular metal finishing website
topic 60707
Color Variation in Titanium Color Anodize
March 1, 2018
Q. Hello,

We have recently started color anodizing titanium orthopedic implants and have run into an issue achieving color consistency when using our racking process (opposed to pan anodizing). We are currently only anodizing ELI titanium. The issue, specifically: one side of the part will be a slightly higher voltage color than the other side (i.e. top of the part will be gold and bottom will be dark gold).

The color disparity corresponds to the orientation of the part in the tank and on the rack. We see the issue on the top and bottom of the parts as they face up or down in the tank and as they are loaded tops/bottoms on the rack. No issue left to right.

Details of setup:

- 24"rack sits vertically in a tank of 22g/l TSP.
- We use a tiny parts pinch rack from Servisure.
- Aluminum hook with Ti rack.
- 30" solution depth.
- Maximum current is around 20A.
- Only seeing the issue at 60V and above - lower voltage colors are OK.
- Cathode plates line the front and back of the tank.
- Ramp time is approximately 10A/second.
- Hold time is 30 seconds.

We have tried extending the run time (time that the part is at max voltage) with only little improvement. The issue appears to be amplified with larger rack loads. The symptoms lead me to believe that the two parts sides (top and bottom) are ramping to max voltage at different rates which is leading to a different end point. However; I cannot confirm or explain why.

We are going to try slowing the ramp time (time to get to max volts) next.

Wondering if anyone has a take and would care to weight in on this issue.

Many Thanks,
Matt
Matt Homuth
- Lakeville, Minnesota, USA
^- Privately contact this inquirer -^
---
March 2, 2018
A. Matt,

You need to:

a) make sure the temperature is low - if many rounds of coloring happen prior to gold coloring, your tank may be warmed up.
b) make sure that there is mechanical swinging of holders or some electrolyte circulation - power of 60V locally heats up electrolyte, and some areas can be warmer than others.
c) better to slowly raise voltage - 30 seconds duration to reach 60V. This way you do not overheat parts locally. Most rectifiers have this option of slow voltage raise.
d) if racks surface submerged into electrolyte is significant, it is better to mask racks, so they do not attract much of the power.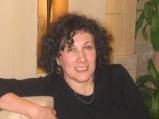 Anna Berkovich
Russamer Labs
Pittsburgh, Pennsylvania
---
March 6, 2018

Thank You Anna, for the good info.

We have slowed the ramp rate, as you indicated, and have some improvement. We'll be trying the other items you listed in the near future.

Thanks again,
Matt

Matt Homuth
[returning]
- Lakeville, Minnesota, USA


If you have a question in mind which seems off topic, please Search the Site