Where the world gathers for
plating, anodizing, & finishing Q&As since 1989
-----
What kind of coating for washing machine's aluminum spider arm?
September 15, 2017
Q. I am looking into coating a washing machine part called a spider arm. AFAIK, it's made of die cast aluminum.
The part bolts to a stainless steel drum, which it spins. The drum is of course where you put your clothes. This setup is (afaik) always on a front load washer.

The thing is, the spider always corrodes and breaks - mine did in just 3 years. It's inevitable. Lots of theories as to why that happens...galvanic corrosion, water PH levels, too little detergent, too much detergent, using cold water, keeping the washer door closed...and so on.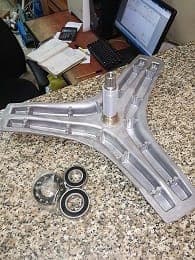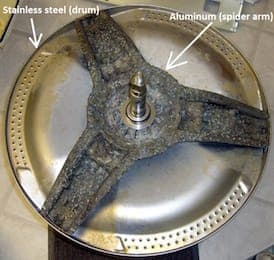 I am getting ready to put in a new spider-arm and I would like to treat/coat it so that I could get at least 10 years out of it. The coat of course has to be durable, adheres well to die cast aluminum (with the right prep work), resistant to alkaline water, soap, heat (100 °C/212 °F), bleach and bio-films.

What do you guys suggest?

More pics from google: https://www.google.com/search?q=spider+arm+corrosion&safe=strict&client=opera&hs=ocg&source=lnms&tbm=isch&sa=X&ved=0ahUKEwif2dmc8KXWAhXBcRQKHanTDLMQ_AUICigB&biw=1517&bih=745
Elliott Wright
- Thuwal, Jeddah, Saudi Arabia
September 2017
A. Hi Elliott. As you say, this is a perennial problem for buyers of front-loading washing machines.
opinion! A similar question was asked in the early days of finishing.com 20 years ago, and it seems that no washing machine manufacturer has much interest in fixing the problem as long as it squeaks through the warranty period so the repair cost is shifted to the consumer. If there are class action suits, I think the manufacturers would be forced to admit that using an aluminum diecasting for hot, alkaline, immersion like this is a well-known design defect. Bleach is extremely alkaline and dissolves aluminum; minimize its use if you can :-(
The right answer of course is to make the spider arm from a stainless steel stamping. That isn't practical for home repair, but some home craftsmen have done second best and made them from stainless steel weldments. Short of that, the aluminum can be epoxy coated, preferably after thorough cleaning and Alodining, which ought to somewhat extend its life, although I don't think "at least 10 years" is likely no matter how you paint aluminum. It would be theoretically possible to electroless nickel plate it, but you would find the cost prohibitive. Good luck.
Regards,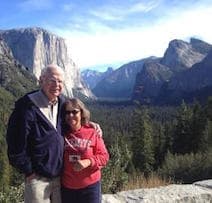 Ted Mooney
, P.E. RET
Striving to live Aloha
finishing.com - Pine Beach, New Jersey
---
September 17, 2017
Q. Thanks for your input Ted!

Since I've posted this question a few days ago, I've been looking into powder coating. I hear it's superior to 2k epoxy paint. I'm open to suggestions.

I am not sure though what kind of powder coating to go with - if powder coating would indeed be a better option.
Thermoset or thermoplastic? Fluidized bed method by heating the part, or electrostatic fluidized bed method? And if fluidized bed method instead of spraying, then what kind of powder...nylon? PCV? If using a gun, then again...what kind of powder?... Epoxy? polyester etc.?

What about pre-treatment? I hear conversion coating is best...but what kind?... Phosphate? Chromate? Oxide?

The conditions the spider will be in is basically aquatic - lots of soap and water, occasional bleach, and heat (100 °C/212°F).
Elliott Wright
[returning]
- Thuwal, Jeddah, Saudi Arabia
September 2017
Alodine 1201
on eBay or


(as an Amazon Associate
& eBay Partner, finishing.com earns from qualifying purchases)

A. Hi. Alodine is chromate conversion coating, and the best pretreatment for aluminum. I don't think powder coating is better or worse than epoxy paint -- proper pretreatment plus full coverage matters more.
Regards,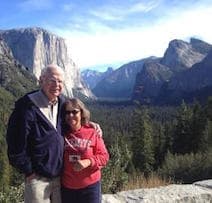 Ted Mooney
, P.E. RET
Striving to live Aloha
finishing.com - Pine Beach, New Jersey
---
---
Q. When it comes to die cast aluminum, what is the best way to clean the surface before chromate conversion? What kind of a deoxidizer will do the job, so there would not be any traces of silicon, copper, etc. to ruin the end result, which is powder coating?

A step-by-step instruction would be so greatly appreciated!
Elliott Wright
[returning]
- Thuwal, Jeddah, Saudi Arabia
September 18, 2017
September 2017
A. Hi again Elliott. The Surface Finishing and Treatment of Aluminum and its Alloys [adv: suggestions on AbeBooks, Amazon & eBay] is over 1300 pages, so it's tough to start from scratch and condense the subject down to "step-by-step" and of appropriate length for a public forum response :-)
But in a production situation the component would be vibratory finished, then immersed in a mild alkaline cleaner, then immersed for light etching in strong sodium hydroxide, then de-smutted before the chromate conversion. But the best de-smutter will depend on the exact alloy: for example, nitric acid to deal with copper, fluoride to deal with the silicon, or most often a tri-acid desmutter.
Topic 45313 offers many perspectives on the subject of pretreatment for chromate conversion coating, but people do not use these techniques and extremely aggressive chemicals for one-off treatments in a home environment, but only in an industrial factory after they have received hands-on haz-mat training and have been supplied with appropriate personal protection equipment, and also have appropriate disposal facilities for the chemicals.
If I were you, I would scrub it with pumice powder and detergent, rinse it, dry it, Alodine it, rinse it, and paint it with 2K epoxy.
Regards,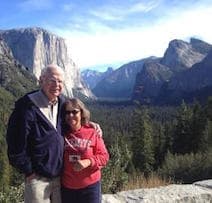 Ted Mooney
, P.E. RET
Striving to live Aloha
finishing.com - Pine Beach, New Jersey
---
---
Q. Thanks Ted!

If I were to go with what you suggested at the end, wouldn't NOT properly cleaning it (desmutting etc.) before Alodining cause problems with the paint (epoxy) later?
Elliott Wright
[returning]
- Thuwal, Jeddah, Saudi Arabia
September 19, 2017
November 2017
A. Hi again Elliott. Certainly it's not "ideal" to skip desmutting, but compromise is part of life. For us to suggest that a consumer, in presumably a residential situation, working on a single spider arm, de-smut the aluminum alloy with nitric & hydrofluoric acid would be an abominable idea :-)
Regards,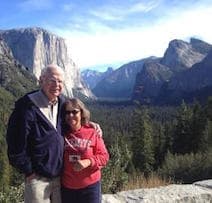 Ted Mooney
, P.E. RET
Striving to live Aloha
finishing.com - Pine Beach, New Jersey
March 23, 2022
A. The spider is not made from aluminum it is made from zinc. The manufacturers have no intention of fixing it because they have done it intentionally. Zinc corrodes and eventually disintegrates, that is the whole idea: sell more washers.

Here is what I did, washed it with a degreaser used a wire brush on a drill to rough it up, then a phosphoric acid etching. Followed by a zinc dust [adv: item on eBay & Amazon] and a couple of coats of Rust-Oleum camouflage paint. It is tricky to get the paint in all the little crevices but if you hold it in your hand and rotate it as you touch up the paint you can do it. Baked it in the oven for 3 hours at 200 °F. Removed the little o-ring from the shaft prior to baking. It looks really good, only time will tell if it will last. Regarding the Rust-Oleum camouflage paint, I know it must sound like a strange choice but it is very tough, very fast drying and gives off little odor.
John Dooley
- Gander, Newfoundland and Labrador