Serious Education ... plus the most fun you can have in metal finishing.
Black anodize issue: pitting and salt-like substance
May 22, 2017
Q. We have been running these parts for customers for a while now. They seem to come out with a salt like substance on the parts. When we wipe the parts down, there is pitting, or it wipes the finish away. I was just wondering if anyone knew what was causing this and if they had an idea for a solution or what steps we could take to correct the issue.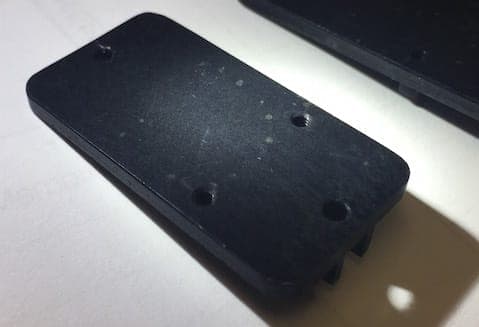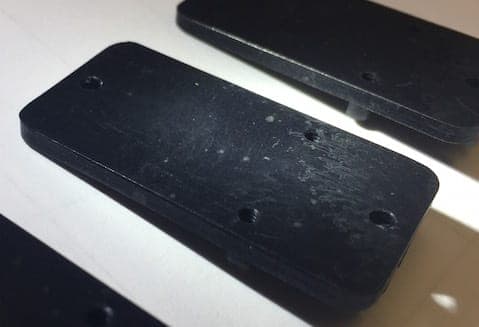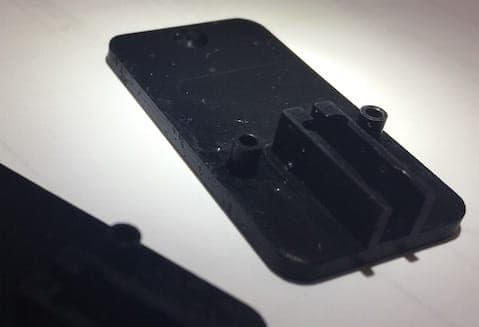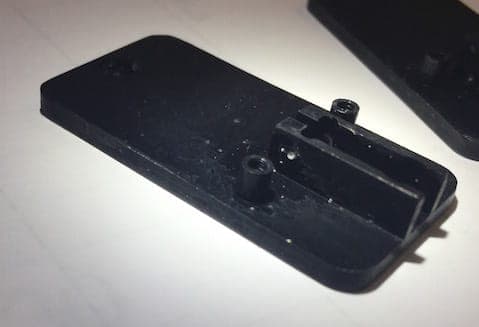 casey hankins
- vonore Tennessee usa
^- Privately contact this inquirer -^
---
May 22, 2017

A. I have some ideas but first I need to know (1) alloy, (2) is there a nitric post dip, (3) racked on titanium or aluminum - then I can answer.

Robert H Probert




Robert H Probert Technical Services





Garner, North Carolina







---

May 23, 2017

A. Hi Casey,
That looks like bad rinsing and or inadequate cpre-cleaning.
What is the alloy, anodising type, class of finish, amps, volts, bath composition, pre treatment regime etc....?
Just to help give a better answer to you.
Cheers
Mark


Mark Lees




Aerospace - Perpetually sunny rock in the Irish Sea




---
May 30, 2017
A. I want to ask a most important question for problem's diagnosis:
Does it occur only with these profiles or all black anodized profiles? If you say "only these profiles", I can say some remarks as prediction:
1- check your alloy
2- poor or inadequate rinsing (especially after anodizing) or sealing
3- change racking position
4- check anodizing coating thickness. It must be 10 micron and over (15 preferably).

Sincerely,

alaattin tuna
- TURKEY, sakarya