Problem? Solution? Chime right in!
(perhaps the world's last 'no registration' site)
-----
"Is Black on Bright Dip Anodizing Embedded Iron"
February 7, 2017
Q. We are having an issue with bright dipped 6061 parts.
This is a sample of the issue our anodizer has come across in a batch of 400+ parts. My preparation process is the same as it always has been. Tumbled 6061 in plastic media specific for aluminum. The part has been cleaned, etched, bright dipped, desmutted, anodized, dyed, and sealed with a rinse in between all the steps. The anodizer feels I have embedded iron in the parts, possibly from well water I use in tumbling. Have you any experience with this type of condition? Thanks in advance, Please see the photos. Thanks in advance.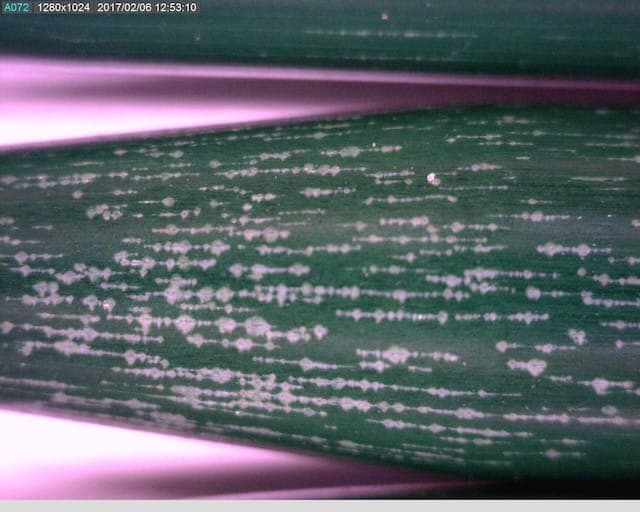 Tom Diak
Designer/owner - Chester, Vermont USA
^
^- Privately respond to this RFQ -^