60,000 Q&A topics -- Education, Aloha, & Fun
topic 6053
Want shiny finish on stainless steel bolts/screws
A discussion started in 2000 but continuing through 2020
2000
Q. We are manufacturers of Stainless Steel bolts, screws, etc.. by cold-forging & thread rolling process. After the goods are ready we clean the goods by de-greasing. Then we put the goods in polishing drums (hex barrels) along with dry saw-dust, & the drum rotates for some time with the goods inside for getting the shiny finish. We wish to improve the shine on the product. We need a shining finish on the SS Bolts/screws, etc.. The process should not be very expensive as the goods face stiff competition. Do we need to change the process or any additions/modifications need to be done. We shall be obliged for the guidance.
Thanking You,
Pravin I. Kapoor
steel industry - Mumbai, India
---
2000
A. There are a couple of things you can do to improve your products appearance. Probably the fastest and cheapest way is to add a liquid polishing rough to your dry organic materials. A common general purpose rouge is Alum oxide (white in color), but the stainless steel might look better using chromium oxide (green in color). Equipment might also have something to do with your finish also.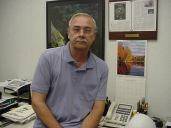 AF Kenton
Hatboro, Pennsylvania
---
2000
A. Dear Sir:
Electropolishing is the best method of improving the appearance and performance of stainless steel screws and bolts.
Ed Bayha
Metal Coating Process Corporation - Charlotte, North Carolina
---
2001
Q. Sir,
We are manufacturers of stainless steel cutlery & flatware items. Presently we are using the traditional buffing process for polishing our product. But it takes lot of time as our production has increased a lot. So we have to give it to outside sources and this is proving to be costly.
We have heard about some drum process in which the material is put into the drum and it is rotated for some time. Well I've even heard about electropolishing of stainless steel. Now out of both which one to use and how is not known
We are wishing to put up a electropolishing plant in our factory, but we are not sure about its costing and its finish. How to put up a plant is also not known and even what solution to use or for how much time.
If you could guide us in these regards it would be kind of you.
Yours sincerely,
Ambrish Vadodaria
- Ahmedabad, Gujarat, India
---
February , 2010
A. Hi. Most of the plating textbooks have some coverage of electropolishing. In my estimation, the Electroplating Engineering Handbook covers it the best =>


But as we move away from generalities and towards the detailed design of a plant and process for you, you may wish to contact Mr. Bayha in private, Mr. Vadodaria. Thanks!
Regards,
Ted Mooney, P.E.
finishing.com - Pine Beach, New Jersey
Striving to live Aloha
---
February 19, 2010
-- this entry appended to this thread by editor in lieu of spawning a duplicative thread
Q. Can anyone please tell me, how to polish and bring a mirror shine to stainless steel screws?
Aditya Agarwal
- Kolkata,India
---
April 3, 2012
Q. Ok Gentlemen here is the challenge, we have parts that are coming out of the shop with 80 grit finish, we need to get to a mirror finish. Does a tumbler help in the process, or is going through the steps of 80 sandpaper, 120 sandpaper, 180, 220, 400 then buffing the only way. Can Tumbling cut out some of the manual labor ... and if someone has a process to share.
Gregory Kutsen
- Seabrook, Texas
---
April 6, 2012
A. I have a question for you. Does the surface Ra or RMS matter or is it just for looks. Burnishing media will brighten any surface features.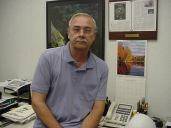 AF Kenton
Hatboro, Pennsylvania
---
June 8, 2012
Q. Want to know the finishing process, no RMS need, only look should be nice for S.S. screw -- customer should be happy after looking at the screw. Should have nice finish: shiny shiny.
Prasad Karlekar
- Mumbai, Maharashtra, India
---
June 10, 2012
A. Most fastening hardware is done in mass finishing equipment. Size and type of media depends on the part. Older technology is barrel tumbled in either burnishing media or dry organic media.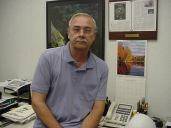 AF Kenton
Hatboro, Pennsylvania
---
July 2, 2012
Q. I have been making some Z shaped stainless parts (304, 305 steel) for a bit now and have a lot of problems with polishing the pieces to what I see others doing.

My process is as follows:
Tumble/deburr with large triangle carbide stones for several hours. I use a burnishing liquid and 3-4 quarts of water in an old ~18" 2 drum roll-abrader tumbler. The pieces come out very dirty, I rinse them several times with clean water but there are dark marks left where the pieces rub together in the tumbler, Since the pieces are all uniform in shape they tend to bunch together in piles of 4-10 pieces and the dark marks on the surface are from where the pieces rub as they're "stacked" together.

After I rinse them I put them in a second drum with 1/4" cylinder shaped stones using tumble soap cleaner, it foams up pretty good and does a decent job of cleaning and shining the parts but there are still the dark marks from where they previously rubbed together. The longer the pieces tumble the worse they get.

I have a small vibratory bowl also and have tried using that but it doesn't work very well on these.

My questions are as follows..

Is there anything I can do to help keep the pieces separated, and how can I shine these pieces to get them real shiny. I've tried changing water a bunch of times and adding new soap each time, rinsing, all kinds of stuff and I can't make them shine real nice, they look poor at best. The stainless on the coil is bright and shiny so the pieces look nice before I tumble but they've got burrs from the punch which need to be removed. The pieces are very small, roughly 1.2" wide and 1" tall so hand work is pretty much out of the question and very dangerous.

Scott Bueller
sporting goods - Milford, Massachusetts, USA
---
July 9, 2012
A. I take it your parts are basically 2 dimensional and/or flat. You can not get a uniform finish on flat parts in a wet process. You need to use dry organic media treated with polishing compound. If you need some surface modification, you can use pumice in with dry media. If you want to TRY to do a wet operation, do not use a large abrasive media. Maybe stay with steel media. Also remember, now there is now dry media shapes available. They look like plastic media, but are used dry.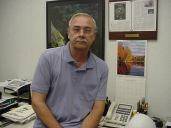 AF Kenton
Hatboro, Pennsylvania
---
August 2, 2012
Q. Hi, I'm the manager in a metal fabrication company. We are doing a very large project, in which we have to polish plates of 316 S/S from the rawness of the hot-made coil surface to mirror. The thickness of the plates are 10 mm, the lengths are in average 5 meters long and the width is variable from 100 to 900 mm.
The thing is how to make a very good mirror finish and have a easy and standard process?
The final result is good but we think we can improve it and make the process quicker.

The current process is:
1. Sanding disk 80 grit (we also have sanding belts for elastic barrels).
2. Sanding belt 120 grit (we are trying with Trizact A160, and also have sanding disks).
3. Trizact A100 or sandpaper similar grit.
4. Then all the way down to Trizact A6
In these steps we have tried also with sandpaper until grit 400 and then Trizact.

Everything looks nice when we are in Trizact A6.
But then, when we are using the stitch cloth wheel with the green wax, the mirror shows up, but if you look it in some angle, you can see little dots like if we didn't completely remove the raw surface of the piece.

Are we doing something wrong?
Or that is the best you can get from a hot rolled coil of 316ss?

To make a piece of 6 m long 100 mm wide and 10 mm thick takes around 4 hours, 13 bands of trizac in different grits, plus the cloth mop and the green solid wax.

Should we use an extra or different wax or finishing mop?
Should we use scotch brite mop at the end or the begining?

I have read some answers of the forum an I'll really appreciate your opinions. Thanks,
Bernard.
Bernard Medina
- Sydney, NSW, Australia
---
August 2, 2012
A. Hi Bernard. I know very little about this subject except that those little dots should not be there :-)
We have dozens of threads about mirror polishing of aluminum and stainless steel, and what always fascinates me is that everyone understands the principal, and it's a dead easy one, yet it doesn't seem to be yielding to an easy mathematical solution like we'd expect.
To re-iterate it though, you could theoretically take raw steel and, with nothing but your final polishing compound, eventually get it to a mirror finish -- but it would take as long as digging the foundation for a skyscraper with a teaspoon, and would involve rivers of compound and acres of polishing cloth. So what we do instead is start with a grit that is just coarse enough to remove all mill garbage and scratches in minimum time by causing new scratches no more severe than necessary. Then we use a grit just large enough to quickly remove those scratches we just made, while causing scratches no more severe than necessary. Rinse and repeat, rinse and repeat, rinse and repeat.
But what is the best number of steps and the best ratio of grit compared to the prior step and the subsequent step? Pardon this neophyte's naivety, but there should be a mathematically supportable way to say "Start with XX grit because ... then move to YY grit because ..." :-)
I particularly enjoy your posting because it spells out the ratios that you have selected, opening the floor to a discussion of what, if any, ratios would be better and WHY.
Regards,
Ted Mooney, P.E.
finishing.com - Pine Beach, New Jersey
Striving to live Aloha
---
June 27, 2012
Q. We have small SS utensil making factory. We use very poor quality SS for our production. Can we get mirror finish in any type of SS or only specific grade can be polished to mirror finish.

Pls advice.
Jagadeesan Sankaran
- Chennai, Tamilnadu, India
---
August 30, 2012
A. It is possible to get a mirror finish on just about any material. The question is at what cost and expense. For your parts the quickest and least expensive method would be deburring via mass finishing equipment.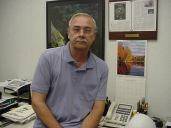 AF Kenton
Hatboro, Pennsylvania
---
---
October 11, 2012
Q. Sir

We are setting new manufacturing unit on stainless steel screw of AB type of grade SS204Cu.
We are looking for mass finishing process which economic and better quality.Please advice.
S Balakrishnan
- Madurai, TN, India
---
October 11, 2012
A. Not to be rude, but what is your question? You can basically call any manufacturer of mass finishing equipment and give them your specifications and they hopefully can come up with something that will do the job within your budget. Too many unknowns in your question.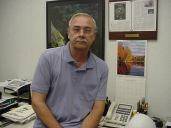 AF Kenton
Hatboro, Pennsylvania
---
October 12, 2012
A. I think Balakrishnan wants a suggestion on general directions to pursue like vibratory finishing vs. drag finishing, tumbling, magnetic abrasive finishing, electropolishing, etc. But we probably need to know the size of the screws, production rate, and desired finish before much progress can be made.
Regards,
Ted Mooney, P.E.
finishing.com - Pine Beach, New Jersey
Striving to live Aloha
---
---
November 10, 2017
Q. Hi, we are making stainless steel screws (201 grade) in which a heat process is involved in the forging -- which results in blackness. We are then cleaning them by tumbling them in a nitric acid and phosphoric acid combination. After this process we rotate it in a detergent base solution.
Can you suggest some process in which we can gain some brightness on the product. At present the screws are on the black side and brightness is not there.
gajender yadav
gajender tool links - delhi,india
---
November 14, 2017
A. In regards to steel screws, There are a couple of ways to go with mechanical processes. Not familiar with chemicals you mentioned, but my experience is that you can darken metal with acids; therefore, I suggest a mass finishing operation. Process depends on time, media, and machines which also depends on part size and quantities.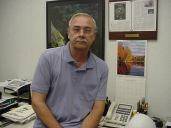 AF Kenton
Hatboro, Pennsylvania
---
January 8, 2018
A. In regards to screw polishing, what comes to my mind is after forging use Vibratory Finishing to descale, which will remove the blackness followed by a good polishing compound .
Once the polishing is done you can do threading so you get a shiny surface.
Prasad Gogate
- Thane, Maharashtra, India.
---
---
March 31, 2019
Q. Hi Sirs
We are a consumer of ss304 m6x10 pozidrive screws.
One supplier gives good finish in depth of pozi punch area while another one don't know about the process. I seek your kind guidance regarding setting a chemically treatable process to clean punch area without damaging threads.
ASHEESH J
[last name deleted for privacy by Editor]
- Aligarh, India
---
April 2019
A. Hi Asheesh. If you can send good photos of what the recess looks like as received and what you need it to look like, suggestions may be possible, although my first thought is that the punching rather than some silver bullet chemical cleaning may be at the heart of it. If you truly are referring only to cleaning and brightening, that's one thing; but if you mean some sort of deburring or 'finish machining' please be aware that what can be done with chemicals is usually quite limited. You probably need to be careful in trying to transfer to their competitor a knowledge that one of your vendors has. If you visit the more capable supplier, or require them to transmit process knowledge to you, you could find yourself on shaky legal ground; it might be better to find another competitive supplier who already knows how to do it rather than trying to build one :-)
Good luck, & Regards,
Ted Mooney, P.E. RET
finishing.com - Pine Beach, New Jersey
Aloha -- an idea worth spreading
---
April 27, 2019
A. HI,ASHISH, ALIGARH
TO CLEAN & POLISH STAINLESS STEEL SCREWS AND FASTENER, IT IS A THREE STEP PROCESS: 1. DEGREASING 2.PASSIVATION
AND 3. POLISHING OR SHINING. IT IS CARRIED OUT IN A BARREL, VERTICAL OR HORIZONTAL.THERE ARE PRODUCTS AVAILABLE IN MARKET.
SUREN MEHTA
- MUMBAI,INDIA
---
---
December 8, 2019
Q. Hello,
We are Chennai based manufacturer of stainless steel fasteners (304 grade). Can you please share more details of polishing methods. We have been challenged by our customers for the finish, where we're clueless to find a most economic solution.
Anbukumar Karunakaran
- Chennai, Tamilnadu, India
---
December 2019
A. Hi Anbukumar. You probably recognize that "most economic" and "best finish" are usually opposites, such that when you are trying to find the most economic you probably must abandon both electropolishing and one-a-a-time polishing methods and settle for bulk finishing/mass finishing processes like tumbling barrels or vibratory finishing. And the question is will your customers accept this or still challenge you?
Can you get from them any standard you must meet? Surface finish, reflectivity, etc.? What I would suggest you do is sit down with them with sample parts, and establish the degree of polish and shine you need before trying to decide on electropolishing, hand polishing, or the bulk methods discussed on this page. Good luck.
Regards,
Ted Mooney, P.E. RET
finishing.com - Pine Beach, New Jersey
Aloha -- an idea worth spreading
---
January 22, 2020
A. Not sure of the size or mat'l and finish you are looking for; however, you can use a wet burnishing process (either steel or porcelain) in a vibratory system. If you have a lot of detail, you might want to look at dry burnishing using a porcelain organic mix.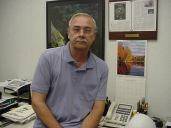 AF Kenton
Hatboro, Pennsylvania