Where the world gathers for
plating, anodizing, & finishing Q&As since 1989
-----
Shiny finish on stainless bolts/screws -- Vibratory/tumble finishing?
Q. How to achieve mirror finish in Socket & Philips screw, please suggest .
Sukesh Saurav Mohanty
Production Manager - Jamnagar , Gujurat
August 26, 2021
A. Hi cousin Sukesh. This thread has been about exactly that for 21 years now :-)

Vibratory mass finishing, tumbling, and electropolishing have been suggested & discussed. As a fastener manufacturer you've surely made some attempts and enjoyed successes & failures? Please expound on them and engage some of the dozens of previous postings -- because starting a thread over with an abstract general question usually proves to be the kiss of death to any discussion :-)

Thanks & Regards,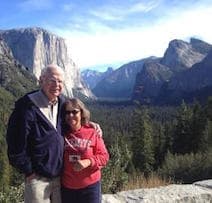 Ted Mooney
, P.E. RET
Striving to live Aloha
finishing.com - Pine Beach, New Jersey
---
---
NEAR MIRROR OR MIRROR FINISH STAINLESS STEEL
[editor appended this entry to this thread which already addresses it in lieu of spawning a duplicative thread]
Q. WE ARE A SMALL BOAT TRAILER MANUFACTURER LOOKING FOR A BETTER PROCESS OF MIRROR FINISHING A STAINLESS STEEL PART. CAN WE ACHIEVE A NEAR MIRROR OR MIRROR FINISH WITH A VIBRATOR USING A MULTI MEDIA PROCESS. IF SO WHAT MEDIAS AND SHAPES OF MEDIA SHOULD WE USE. ANY HELP WOULD BE GREATLY APPRECIATED! THANK YOU.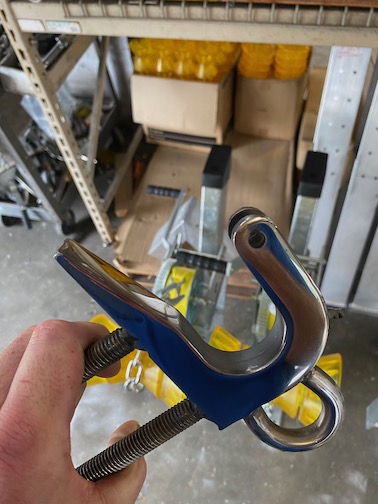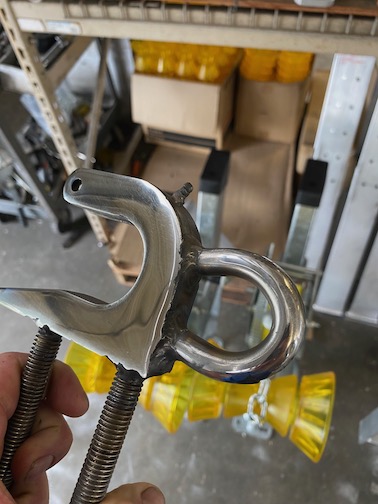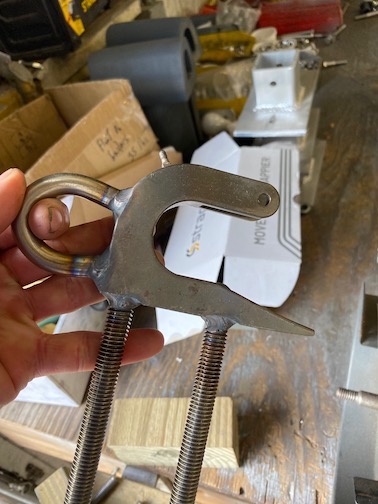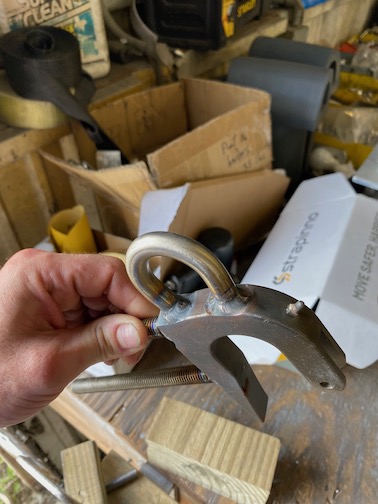 LATCH IS STAINLESS STEEL 4" LONG X 3" WIDE X 5/8" THICK
JUSTEN OVERSTREET
- VERO BEACH FLORIDA
August 7, 2023
A. Hi Justen.
If you are asking whether it can be done in sequential steps with different media in the different steps, certainly! Read on.
If you are asking whether you can do it rapidly in a single step by mixing media of the proper sizes together in the proper proportions, sorry, no.

You need very fine media at the end of a mirror polishing process because any rough or medium media will re-scratch it. But trying to do the rough polish with very fine media, like digging the foundation for a skyscraper with teaspoons, will take a very long time. As Tony mentions below, if you're willing to let vibratory steps take several days you can use finer media for them.

Judging from the dimensions you offered, it sounds like you want to polish it before welding on the threaded rods, and possibly before welding on the C-shaped hoop. Although I'm not in possession of all the facts, it seems to me that it should be vibratory finished after the C-hoop is welded on. I would think that vibratory finishing could do a nice job, but you could add a quick manual buffing of the most visible and exposed surfaces in just minutes.
Luck & Regards,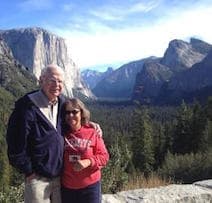 Ted Mooney, P.E. RET
Striving to live Aloha
finishing.com - Pine Beach, New Jersey



---
---
↓ Closely related postings, oldest first ↓
---
---
Q. We are manufacturers of Stainless Steel bolts, screws, etc.. by cold-forging & thread rolling process. After the goods are ready we clean the goods by de-greasing. Then we put the goods in polishing drums (hex barrels) along with dry saw-dust, & the drum rotates for some time with the goods inside for getting the shiny finish. We wish to improve the shine on the product. We need a shining finish on the SS Bolts/screws, etc.. The process should not be very expensive as the goods face stiff competition. Do we need to change the process or any additions/modifications need to be done. We shall be obliged for the guidance.

Thanking You,
Pravin I. Kapoor
steel industry - Mumbai, India
2000
A. There are a couple of things you can do to improve your products appearance. Probably the fastest and cheapest way is to add a liquid polishing rouge to your dry organic materials. A common general purpose rouge is Alum oxide (white in color), but the stainless steel might look better using chromium oxide (green in color). Equipment might also have something to do with your finish also.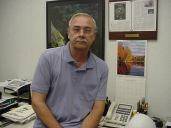 AF Kenton
retired business owner - Hatboro, Pennsylvania
A. Dear Sir:

Electropolishing is the best method of improving the appearance and performance of stainless steel screws and bolts.
Ed Bayha
Metal Coating Process Corporation - Charlotte, North Carolina
---
---
Q. Sir,

We are manufacturers of stainless steel cutlery & flatware items. Presently we are using the traditional buffing process for polishing our product. But it takes lot of time as our production has increased a lot. So we have to give it to outside sources and this is proving to be costly.

We have heard about some drum process in which the material is put into the drum and it is rotated for some time. Well I've even heard about electropolishing of stainless steel. Now out of both which one to use and how is not known

We are wishing to put up a electropolishing plant in our factory, but we are not sure about its costing and its finish. How to put up a plant is also not known and even what solution to use or for how much time.

If you could guide us in these regards it would be kind of you.

Yours sincerely,
Ambrish Vadodaria
- Ahmedabad, Gujarat, India
2001
A. Hi. Most of the plating textbooks have some coverage of electropolishing. In my estimation, the Electroplating Engineering Handbook covers it the best.

But as we move away from generalities and towards the detailed design of a plant and process, you may wish to contact Mr. Bayha in private. Thanks!

Regards,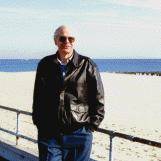 Ted Mooney
, P.E.
Striving to live Aloha
finishing.com - Pine Beach, New Jersey
---
---
Q. We polish by hand stainless bolts (a-2)(mostly 6 m x 30 mm socket Allen), and have attempted vibratory polishing with dry media (walnut shell abrasive [affil link]) in a small vibratory polisher to no effect. I'm assuming our media is the problem, and would like any recommendation as to a proper media/compound selection. A dry process would be preferred. We are only polishing for aesthetic purposes, and don't really need to cut the stainless, as surface imperfections are minor, just color it to a bright mirror like finish.
Greg Barratt
- Youngstown, Ohio, USA
2006
A. I have had a number of people requesting me to polish hardware and or provide them with a process and equipment. My success is close to 50-50. The reason is time. Vibratory will work provided you endure long time cycles if you go with a treated dry organic mix. Time cycles take 24 to 96 hours, depending upon your concept of what bright polish is. This can be speeded up with centrifugal systems, but in all cases, I have a number of customers who say, and I agree with them, that these finishes are still no match for a buffed part. My answer to them is vibratory systems are not labor intensive and you can still do a quick buff after the process. Also you say you do not need to use abrasives, but most hardware finishes from the manufacturer are over 30 RMS. You can save a lot more time by including a wet abrasive cut down step before the dry process.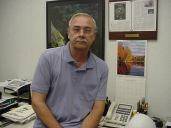 AF Kenton
retired business owner - Hatboro, Pennsylvania
A. I would suggest you look into buffing systems. We do buffing of small parts like you describe and have had great success. A rotary dial type would allow you to finish just the head of your bolt and not waste time and media Vibro-ing the whole part. Typical cycle times are around a second per part and there are lots of used systems around.
Paul Best
- Wallingford , Connecticut, USA
Q. Paul, I'm very interested in a buffing system as you described -- can you point me in the right direction, somewhere online where I can research it/look at a machine/system?
Greg Barratt
- Youngstown, Ohio
2007
Ed. note -- Readers: please do a live search on google or with another search engine, using the search terms that Paul used in his response like "used rotary dial buffing system".
---
---
Q. Can anyone please tell me, how to polish and bring a mirror shine to stainless steel screws?
Aditya Agarwal
- Kolkata, India
February 19, 2010
---
---
Multiple threads were merged: please forgive repetition, chronology errors, or disrespect towards other postings [they weren't on the same page] :-)
---
---
Q. Hello, I'm a student and one of my projects involves polishing about 12,000 stainless steel bolts and washers for another project that a different group of students are working on. The bolts range from hex, cap and button heads and different thread pitches.

My question is how do I polish that many bolts? I need as close to a mirror finish as possible. What equipment do I need... Tumbler, media, etc?

Or does anyone have to contact a Metal Finisher?

Thanks!
Shawn McNevin
Student - Coon Rapids, Minnesota
September 26, 2011
A. Shawn,
If this is a one-off thing, I don't know that you are going to want to invest in the equipment for this. You may be better off finding a local finishing job shop that has tumble polishing and/or vibratory polishing capabilities.

Beyond that, you can probably find a used polishing machine that fits your budget (they come in all sizes) and I'm sure a salesman for a polishing media manufacturer would be happy to advise you on what type to use.

Ray Kremer
Stellar Solutions, Inc.

McHenry, Illinois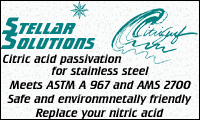 A. As a former Cardinal student, I would suggest sending the parts to a local shop for tumble polish or electropolish. I can provide you with some contacts that will get you taken care of.
Casey Weizel, President
Foresight Finishing LLC

- Tempe, Arizona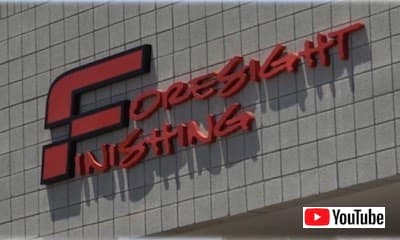 Q. Hi Guys, thanks for the replies. Well, I'm not sure if its a one-off project or not, yet. It could very well be used for other projects and next year's students.

With that said, please reply with contacts to used machines (tumblers?) Or to local (Minnesota) companies that could do it for us.

Thanks much!
Shawn
Shawn McNevin
[returning]
- Coon Rapids, Minnesota, USA
Hi, Shawn.
You are welcome to contact Casey privately as he suggested, and our Jobshops directory lists some companies who offer finishing services like that.
This site for camaraderie & technical information is possible courtesy of supporting advertisers, and is designed to be a permanent reference and goes all the way back to 1989. Apologies but, while we can keep the contact info of our advertisers current, it isn't feasible to keep contact info for non-advertisers current, scattered across more than a quarter million posted Q&A's going back decades; the site would soon become a wasteland of broken links & outdated contact info if we tried. You'll need to use a live search engine like Google for contact info for companies who do not support finishing.com. Sorry :-(

Regards,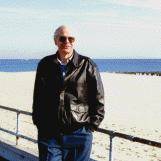 Ted Mooney
, P.E.
Striving to live Aloha
finishing.com - Pine Beach, New Jersey
---
---
Q. Ok Gentlemen here is the challenge, we have parts that are coming out of the shop with 80 grit finish, we need to get to a mirror finish. Does a tumbler help in the process, or is going through the steps of 80 sandpaper, 120 sandpaper, 180, 220, 400 then buffing the only way. Can Tumbling cut out some of the manual labor ... and if someone has a process to share.
Gregory Kutsen
- Seabrook, Texas
April 3, 2012
? I have a question for you. Does the surface Ra or RMS matter or is it just for looks. Burnishing media will brighten any surface features.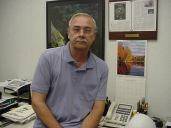 AF Kenton
retired business owner - Hatboro, Pennsylvania
Q. Want to know the finishing process, no RMS need, only look should be nice for S.S. screw -- customer should be happy after looking at the screw. Should have nice finish: shiny shiny.
Prasad Karlekar
- Mumbai, Maharashtra, India
June 8, 2012
A. Most fastening hardware is done in mass finishing equipment. Size and type of media depends on the part. Older technology is barrel tumbled in either burnishing media or dry organic media.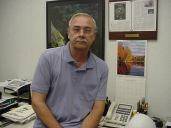 AF Kenton
retired business owner - Hatboro, Pennsylvania
---
---
Q. I have been making some Z shaped stainless parts (304, 305 steel) for a bit now and have a lot of problems with polishing the pieces to what I see others doing.

My process is as follows:
Tumble/deburr with large triangle carbide stones for several hours. I use a burnishing liquid and 3-4 quarts of water in an old ~18" 2 drum roll-abrader tumbler. The pieces come out very dirty, I rinse them several times with clean water but there are dark marks left where the pieces rub together in the tumbler, Since the pieces are all uniform in shape they tend to bunch together in piles of 4-10 pieces and the dark marks on the surface are from where the pieces rub as they're "stacked" together.

After I rinse them I put them in a second drum with 1/4" cylinder shaped stones using tumble soap cleaner, it foams up pretty good and does a decent job of cleaning and shining the parts but there are still the dark marks from where they previously rubbed together. The longer the pieces tumble the worse they get.

I have a small vibratory bowl also and have tried using that but it doesn't work very well on these.

My questions are as follows..

Is there anything I can do to help keep the pieces separated, and how can I shine these pieces to get them real shiny. I've tried changing water a bunch of times and adding new soap each time, rinsing, all kinds of stuff and I can't make them shine real nice, they look poor at best. The stainless on the coil is bright and shiny so the pieces look nice before I tumble but they've got burrs from the punch which need to be removed. The pieces are very small, roughly 1.2" wide and 1" tall so hand work is pretty much out of the question and very dangerous.

Scott Bueller
sporting goods - Milford, Massachusetts, USA
July 2, 2012
A. I take it your parts are basically 2 dimensional and/or flat. You can not get a uniform finish on flat parts in a wet process. You need to use dry organic media treated with polishing compound. If you need some surface modification, you can use pumice in with dry media. If you want to TRY to do a wet operation, do not use a large abrasive media. Maybe stay with steel media. Also remember, there are now dry media shapes available. They look like plastic media, but are used dry.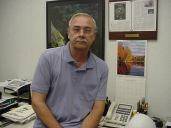 AF Kenton
retired business owner - Hatboro, Pennsylvania
---
---
Q. We have small SS utensil making factory. We use very poor quality SS for our production. Can we get mirror finish in any type of SS or only specific grade can be polished to mirror finish.

Pls advice.
Jagadeesan Sankaran
- Chennai, Tamilnadu, India
June 27, 2012
A. It is possible to get a mirror finish on just about any material. The question is at what cost and expense. For your parts the quickest and least expensive method would be deburring via mass finishing equipment.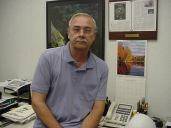 AF Kenton
retired business owner - Hatboro, Pennsylvania
---
---
Q. Sir

We are setting new manufacturing unit on stainless steel screw of AB type of grade SS204Cu.
We are looking for mass finishing process which economic and better quality.Please advise.
S Balakrishnan
- Madurai, TN, India
October 11, 2012
A. Not to be rude, but what is your question? You can basically call any manufacturer of mass finishing equipment and give them your specifications and they hopefully can come up with something that will do the job within your budget. Too many unknowns in your question.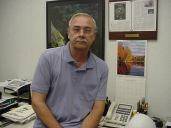 AF Kenton
retired business owner - Hatboro, Pennsylvania
A. I think Balakrishnan wants a suggestion on general directions to pursue like vibratory finishing vs. drag finishing, tumbling, magnetic abrasive finishing, electropolishing, etc. But we probably need to know the size of the screws, production rate, and desired finish before much progress can be made.
Regards,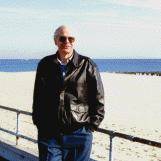 Ted Mooney
, P.E.
Striving to live Aloha
finishing.com - Pine Beach, New Jersey
---
---
Q. Hi, we are making stainless steel screws (201 grade) in which a heat process is involved in the forging -- which results in blackness. We are then cleaning them by tumbling them in a nitric acid and phosphoric acid combination. After this process we rotate it in a detergent base solution.
Can you suggest some process in which we can gain some brightness on the product. At present the screws are on the black side and brightness is not there.
gajender yadav
gajender tool links - delhi, India
November 10, 2017
A. In regards to steel screws, There are a couple of ways to go with mechanical processes. Not familiar with chemicals you mentioned, but my experience is that you can darken metal with acids; therefore, I suggest a mass finishing operation. Process depends on time, media, and machines which also depends on part size and quantities.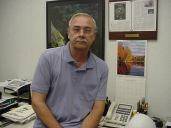 AF Kenton
retired business owner - Hatboro, Pennsylvania
A. In regards to screw polishing, what comes to my mind is after forging use Vibratory Finishing to descale, which will remove the blackness followed by a good polishing compound .
Once the polishing is done you can do threading so you get a shiny surface.
Prasad Gogate
- Thane, Maharashtra, India.
---
---
Q. Hi Sirs
We are a consumer of ss304 m6x10 pozidrive screws.
One supplier gives good finish in depth of pozi punch area while another one don't know about the process. I seek your kind guidance regarding setting a chemically treatable process to clean punch area without damaging threads.
ASHEESH J
[last name deleted for privacy by Editor]
- Aligarh, India
March 31, 2019
A. Hi Asheesh. If you can send good photos of what the recess looks like as received and what you need it to look like, suggestions may be possible, although my first thought is that the punching rather than some silver bullet chemical cleaning may be at the heart of the problem. If you truly are referring only to cleaning and brightening, that's one thing; but if you mean some sort of deburring or 'finish machining' please be aware that what can be done with chemicals is usually quite limited.
Both you and we probably need to be careful in trying to transfer to their competitor a knowledge that one of your vendors currently has :-)
If ever you visit that more capable supplier, or require them to transmit any process knowledge to you, you could find yourself on very shaky legal ground regarding theft of trade secrets; it might be better to find another supplier who already knows how to do it rather than trying to teach supplier #2 how to do what supplier #1 already knows how to do :-)
Good luck, & Regards,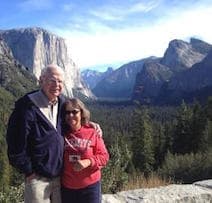 Ted Mooney
, P.E. RET
Striving to live Aloha
finishing.com - Pine Beach, New Jersey
A. HI, ASHISH FROM ALIGARH.
TO CLEAN & POLISH STAINLESS STEEL SCREWS AND FASTENER, IT IS A THREE STEP PROCESS:
1. DEGREASING
2.PASSIVATION AND
3. POLISHING OR SHINING.

IT IS CARRIED OUT IN A BARREL, VERTICAL OR HORIZONTAL.THERE ARE PRODUCTS AVAILABLE IN MARKET.
SUREN MEHTA
- MUMBAI, India
---
---
Q. Hello,
We are Chennai based manufacturer of stainless steel fasteners (304 grade). Can you please share more details of polishing methods. We have been challenged by our customers for the finish, where we're clueless to find a most economic solution.
Anbukumar Karunakaran
- Chennai, Tamilnadu, India
December 8, 2019
A. Hi Anbukumar. You probably recognize that "most economic" and "best finish" are usually opposites, such that when you are trying to find the most economic you probably must abandon both electropolishing and one-a-a-time polishing methods and settle for bulk finishing/mass finishing processes like tumbling barrels or vibratory finishing. And the question is, will your customers accept this or still challenge you?
Can you get from them any standard you must meet? Surface finish, reflectivity, etc.? What I would suggest you do is sit down with them with sample parts, and establish the degree of polish and shine you need before trying to decide on electropolishing, hand polishing, or the bulk methods discussed on this page. Good luck!
Regards,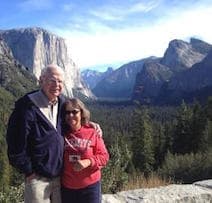 Ted Mooney
, P.E. RET
Striving to live Aloha
finishing.com - Pine Beach, New Jersey
A. Not sure of the size or mat'l and finish you are looking for; however, you can use a wet burnishing process (either steel or porcelain) in a vibratory system. If you have a lot of detail, you might want to look at dry burnishing using a porcelain organic mix.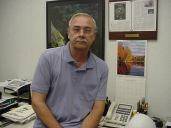 AF Kenton
retired business owner - Hatboro, Pennsylvania
---