World's #1 finishing resource since 1989
No login needed: Chime right in
topic 59894
Effects of bath contamination in tin plating
June 3, 2015
Q. We are Tin plating C75 Spring Steel components. In a recent lot, the parts after tin plating, failed to qualify the bend test (part should not crack). To cross verify the input condition of the component, we have conducted bend test before plating and the component qualified in the test.

We suspect some abnormalities in the tin plating process which makes our component brittle.

Appreciate if some one could share your expertise in the understanding the problem

Vignesh
Vignesh Murugesan
Employee - Tamilnadu, India
---
June 6, 2015
A. Hi Vignesh,

Did the crack happen on tin deposit only or also steel? Did your tin plating process involve cathodic degreasing which generates hydrogen gas onto steel part that might cause hydrogen embrittlement?

Regards,
David

David Shiu
- Singapore
---
July 20, 2015
Q. Hello David,

The crack is noticed on steel.

Our tin plating involves hot De-greasing (Metal Cleaner mixed with water and maintained at temperature 55-65 °C duration 30 minutes) followed by cold water rinsing / Tin plating / Cold water rinsing.

Are there any possibilities of embrittlement in this case?
Vignesh Murugesan
[returning]
- Tamilnadu, India
---
A. Hi Vignesh. There was no acid dip at any point, nor any cathodic cleaning or other source of hydrogen in the process? If so, then the tin plating did cause the hydrogen embrittlement, and it's probably wishful thinking to hope that it was a strange contaminant in the bath that caused it rather than the essential cathodic process of electroplating.
Still, as the current density increases, efficiency declines and hydrogen evolution increases, eventually resulting in "burning" -- so I suppose it's possible that you tried to plate those clips too fast and it accentuated the hydrogen embrittlement issue beyond its normal effect. Good luck!
Regards,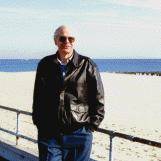 Ted Mooney, P.E.
Striving to live Aloha
finishing.com - Pine Beach, New Jersey
---
---
Metallic contamination in lead-free tin electroplating
June 9, 2016
Q. Hi all,
For a lead free tin electroplating, I would like to know the maximum level of impurities (ppm) for the following metals:
Nickel
Copper
Iron

Thank you,
Dana
Dana Asulin
Process engineer - Israel
---
June 2016
A. Hi Dana. The usual source for that sort of info is the technical data sheet offered by the supplier of the particular tin plating solution you are using. If that is not available, you might be interested in this quote from F.A. Lowenheim in the Garden State Branch American Electroplaters Society 'Electroplating Course Manual':
"Stannate Tin Baths are remarkably insensitive to contaminants. Most metallic impurities are either insoluble in the bath or, if soluble, do not codeposit ..."
The situation in this public forum is that if you want enthusiastic help, you'll probably need to detail your own personal situation though. That's because electroplating is a complex science with whole aisles in libraries devoted to it, so 'general' questions can't be answered without a dozen "ifs, ands, and buts" that most readers don't want to take the time to construct, and which probably aren't applicable to your situation anyway :-)
So: Acid, MSA or stannate process? Barrel, rack, or continuous plating? CRS substrate or something else? Any under-layers of other plating? If you are having an issue, please carefully detail it and the readers can probably help. Good luck.
Regards,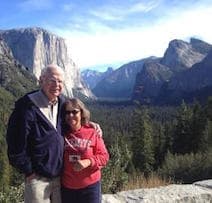 Ted Mooney, P.E. RET
Aloha -- an idea worth spreading
finishing.com - Pine Beach, New Jersey
---
June 13, 2016
Q. Hi Ted,
Thank you for your reply.
The information offered by the supplier is not available.
Metallic impurities have an effect on the wetting properties of solder.
Our process is:
*MSA
*rack plating
*no under layers, no other plating (just lead-free tin electroplating)

Thank you,
Dana Asulin
[returning]
- Israel