World's #1 finishing resource since 1989
No login needed: Chime right in
topic 59877
High Contamination in Hard Chrome tanks (HEEF-25)
May 8, 2015
Q. Hi,

We have 8 hard chrome tanks with HEEF-25®
One of our tanks (3200 L or 850 gallons approx. / 40" x 84" x 60" deep) has this composition on March 25th:
- 307,6 g/L of chromic acid
- 6,2 g/L of sulphates (SO4)
- 4,35 g/L of Cr3+
- 10,45 g/L of Iron
- 7,8 g/L of copper.

We started at April 12th to dummy continuously with 2 or 3 rods of 3/8" steel x 48" long at 5 ASI
We used 16 lead (94%Pb, 4%Sn, 2%Sb) anodes @ 1 1/2" per rod (cathode).

During the dummying process, we added barium carbonate.
(this barium carbonate has not been used since 7 years approx.)
To lower the sulphates at recommended range : 2,4 - 3,4 g/L, we added 5 kg of barium carbonate each day during 3 days. (April 14-16th)

We pumped the solution on April 17th to clean the sludge at the bottom of the tank and filter it (5 microns) to get back in the tank.
The solution has been out of the tank during 5 days (until 21st April) so it cools to 70 °F approx.

We continued to dummying from April 22th until today.

We took some samples on April 30th to get an analysis and this is the result :
- 242 g/L of chromic acid
- 2,9 g/L of sulphates (SO4) (the barium carbonate get a positive effect to lower the sulphates)
- 25 g/L of Cr3+
- 11 g/L of Iron (approx. the same of last analysis)
- 8,1 g/L of copper. (approx. the same of last analysis)

How can we lower Cr3+, Iron and Copper ?
We used porous pot in the past in other tanks following the supplier guidelines and we didn't get positive effect.
The procedure of porous pot we followed is linked in this email.
What are we doing wrong with our dummying process?

Thanks,
Nicolas Rioux
Projects Director - Quebec city, Canada
---
May 15, 2015
A. Hi Nicholas,
That's really high chrome 3, and same goes for the iron and copper. If my chrome tank had your analysis I'd dump it and start again. Short but sweet advice I know, but you'll spend for ever tinkering with it otherwise and probably not get anywhere. There's nothing wrong with dummying per se, but it's the amount of iron and copper that's too much to remove.
Regards,
Mark
Mark Lees
Aerospace - Isle of Man Great Britain
---
May 18, 2015
A. That sounds like the same system that I used. With the high level of contamination, you will need to dump and clean the pot at least once a day and probably 2 times a day for several days.
If you are not seeing results, my guess is that the pot is fouled, your voltage is too low or your system is too small for the tank size in that you are probably adding contamination as fast as you are removing.
Immediate help on the trivalent would be to use a large anode area and a very small cathode area at a voltage of at least 6 V.
I would look at using multiple pot systems or a much larger one.
Next time do not let the tank get into such bad shape. It is costing you production as well as quality.
James Watts
- Navarre, Florida
---
June 24, 2015
A. Hi,

I'm agreeing with what Mr James Watt said. But the high copper and iron is not so high, so the plating stuff will have less chrome plating deposit. But the high trivalent is more important to lower it. Use a small cathode and a big anode area. Use 6 volts and check the temperature because that will be higher.

Regards,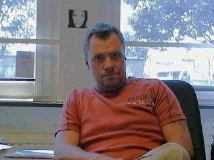 Anders Sundman
4th Generation Surface Engineering
Consultant - Arvika, Sweden
---
July 1, 2015
Q. Hi,
What do you mean by the temperature will be higher?
It will increase?

Did you have any problem in the past when you added barium carbonate to a hard chrome solution to lower the sulfates?

What is the best way to measure the level of trivalent chrome? We use a few laboratories and our chrome supplier also and neither of them have a constant analysis.

Thanks for your answers.

Have a nice day!
Nicolas Rioux
[returning]
- Quebec city, Quebec, Canada
---
July 1, 2015
A. Hi Nicolas,

Do you chrome plate onto copper? The copper concentration seems really high to me. We do not usually plate onto copper, but use copper bus bars, and copper concentration in our tanks is around 2 g/L...

We also use barium carbonate to reduce the sulphates concentration in our chrome plating solutions, an had no problems with this so far.

I imagine that the labs you use employ HPLC/ASS/ICP-MS for measuring the trivalent chrome. If the samples you give them are representative of your solution, they should get constant/reliable results.

You can also measure the trivalent chrome in-house. Get first the chromic acid concentration as per usual (titration, I guess). Then take other sample and oxidize the trivalent chrome to hexavalent chrome by heating it in a hot plate with some hydrogen peroxide until it stops fizzing. Leave it cooling and titrate the sample for chromic acid. You can then get the concentration of trivalent chrome from the difference between the two titration figures.

If you follow Anders' recommendation, you should be able to bring the trivalent concentration within the equilibrium range (~ 2-4 g/L).

Check also your anodes. They should have a brown/black film (lead peroxide), which is essential for re-oxidizing the trivalent to hexavalent chrome.

Hope you find this helpful.
Tomas
Tomas Hernandez-Selva
- Manchester, UK
---
July 2, 2015
A. Hi,
The energy which the cathode produces is high.
Barium is great to use to lower the sulphate, by stirring the solution when you add Barium in it.

A regular check by analyzing by the lab is easy. You also see that by the color in solution.

But to always be sure to have low trivalent chrome in the plating solution, set up a small cathode pin and let run for a couple of hours after plating.

The trivalent chrome should not exceed 3.5 g /litre
I prefer 1.5 g/litre.

I know at Atotech they say it will work with higher contamination of trivalent chrome.

Regards,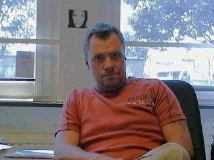 Anders Sundman
4th Generation Surface Engineering
Consultant - Arvika, Sweden
---
July 28, 2015
A. Hi Nicolas,

If you have high contamination in your chrome tank, you can decant the chrome tank (follow your state regulations). After decant, adjust your chemistry.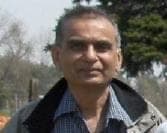 Popatbhai Patel
finishing shop - Roseville, Michigan