World's #1 finishing resource since 1989
No login needed: Chime right in
topic 59752
Galvanizing thickness varies on torch-cut surface
December 16, 2014
Q. Hi,
I am a metallurgical engineer in a hot dip galvanizing plant. I need help about a problem that I had a month ago about galvanizing thickness.

40 mm s355J2 steel plate. It was cut by oxyacetylene cutting torch.

Even if we do surface roughening by a grinding machine before pickling, after withdrawal from galvanizing bath,coating thickness of cut side changes between 50-260 micron. The problem can be seen even by the naked eye easily.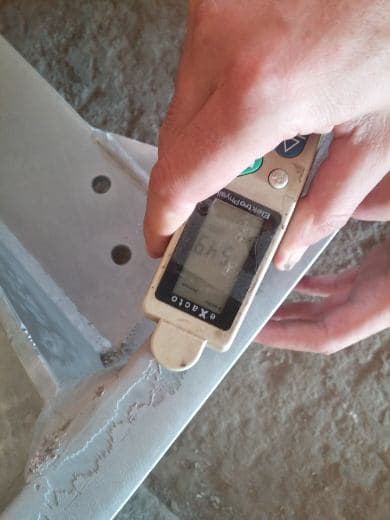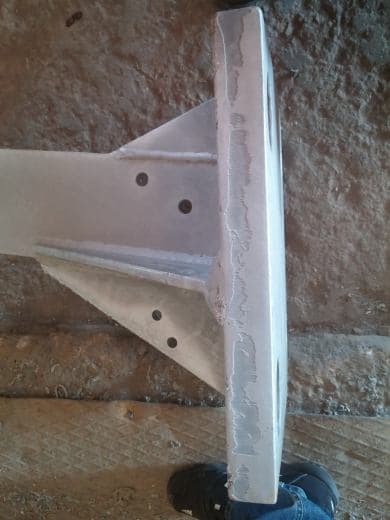 After regrinding and galvanizing for the third time, we were able to obtain a smooth surface. This problem cost a lot of time and money to us.

Right now I am facing the same problem again.

I am waiting for your opinions,

Thanks in advance,
Erdal AZAPCI
- ANKARA, TURKEY
---
December 17, 2014
A. Sir:

If you could provide the chemistry of the steel and the chemistry of the zinc bath it would be helpful.
Dr. Thomas H. Cook
Galvanizing Consultant - Hot Springs, South Dakota USA
---
December 18, 2014
Q. Dear Sir,

Our zinc bath composition is:
Zn: %99.03
Al: %0.02
Cu: %<0.001
Fe: %0.02
Pb: %0.7
Sn: %0.014
Ni: %0.03
Mg: %0.005
Cd: %0.004

Steel chemistry is:
C% 0.2 Mn% 1.6 Si%0.55 P% 0.030 Cu% 0.05
Erdal AZAPCI
[returning]
- ANKARA, TURKEY
---
December 19, 2014
A. Erdal:

Your aluminum in zinc of 0.02% is much too high. This Al would cause thick white smoke in your plant and many rejects on your product. Maximum aluminum is 0.007% and the best is usually around 0.002% Al.

Lead at 0.7% is not recommended.

Nickel at 0.03% is too low to do much good with reactive steels and only works when the steel is under the first "bump" in the Sandlin curve (e.g. 0.05% to 0.12% silicon). For this type steel (silicon semi-killed steel the usual nickel used is 0.05%). There is little silicon semi-killed steels in the market place in North America.

0.55% Si is fully killed silicon steel and Nickel would be of no use in reducing reactivity of the steel toward molten zinc. Fully killed silicon steel is very reactive toward molten zinc.

Phosphorus at 0.03% is re-phosphorized steel and is extremely reactive toward molten zinc. Phosphorus should be 0.01% or less for good galvanizing.

Are the photos of the first (or second or third) trials for this base plate?

Regards,
Dr. Thomas H. Cook
Galvanizing Consultant - Hot Springs, South Dakota USA
---
December 20, 2014
Q. Sir,

These are the photos of first trial,

On second trial I have changed grinding angle; even so marks on the coating were still on cutting direction.

As you said, Al content is too high, I am changing our zinc ingot supplier now.

Regarding to Ni, I am using nickel powder but not happy about efficiency (% 25), what is your recommendation?

Thank your for sharing your valuable information.
Erdal AZAPCI
[returning]
- ANKARA, TURKEY
---
December 2014

Hi cousin Erdal. Dr. Cook is a world-class galvanizing expert, and while he seems to be willing & able to offer you some suggestions for adjusting these percentages, I think the real overall answer to your bigger question of "what is your recommendation?" is that he can probably offer an ideal proprietary formulation. But that is what he does for a living, rather than something that he can give away for free to the public. So in addition to this public discussion, you might contact Dr. Cook in private on the subject of licensing, technology transfer, etc. Good luck.
Regards,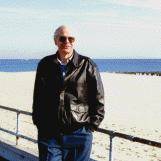 Ted Mooney, P.E.
Striving to live Aloha
finishing.com - Pine Beach, New Jersey
---
December 20, 2014
A. Flame cut edges can sometimes be a problem in galvanizing, because the oxygen changes the chemistry of the steel at the new surface.
Dr Cook has already identified the Al & Ni in the Zn, and Si and P in the steel as problematic. That level of Al probably doesn't affect the outcome of this situation, but does make for poor galvanizing, even if very bright. The Ni can reduce the impact of this problem, but you'd need 0.05 or 0.06%. The Pb doesn't really have any effect in this problem, but some claim it has health hazards, and it is being progressively reduced and then eliminated in many countries.

A reduction in this problem is sometimes found by shotblasting the affected areas before galvanizing (SA2.5), but not necessarily the surrounding area, just the gas cut surface.

Geoff Crowley
Crithwood Ltd.

Westfield, Scotland, UK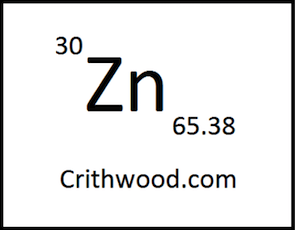 ---
December 20, 2014
A. Erdal:

Perhaps a low melting (propane temperature) and solder could be used to coat the edges of the base plates. San Diego Galvanizing makes such a solder.

Regards,
Dr. Thomas H. Cook
Galvanizing Consultant - Hot Springs, South Dakota, USA
---
February 27, 2015

Dear Sirs,

Thank you for your valuable information and opinions.

Until scraping the layer that is affected from oxygen, I could not obtain smooth coating.

After trials with different quality plates, I agree with Mr. Geoff.
Erdal AZAPCI
[returning]
Metalurgical Engineer - ANKARA, TURKEY