World's #1 finishing resource since 1989
No login needed: Chime right in
topic 59670
Why would 16 month old hot dipped galvanised powder coated gates rust
July 22, 2014
Q. I have a linear gate that is 16 months old. I have now noticed that there is considerable corrosion on the 26mm x 1.5mm upright bars and the upper and lower beams.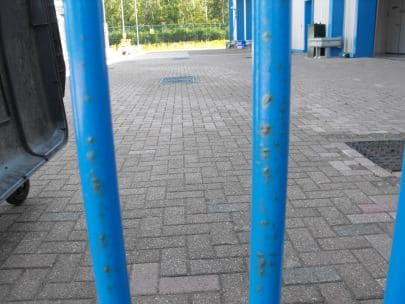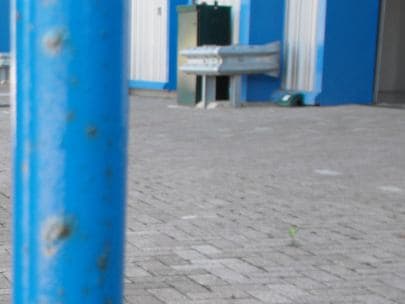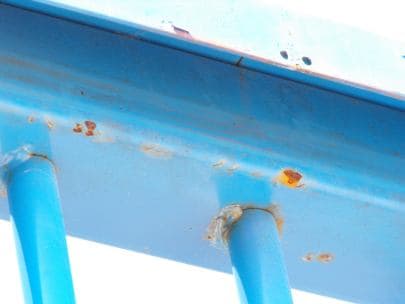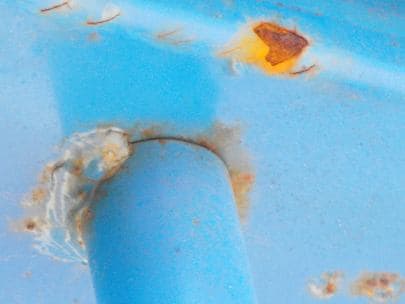 According to the instruction manual supplied with the gate, all steel is hot dip galvanised and powder coated (I would expect at least 20 years), yet the manufacturer's website for the product states "Hot Spray Galvanise".

The rust is red which I believe would indicate that the base steel has corroded and worked thru both protective coatings or am I on the wrong track.

Any advise really appreciated
Phillipe Lys
Facilities Manager - Fareham, Hampshire, UK
---
July 2014
A. Hi Phillipe. I can see in the background some galvanized guardrails. Were these installed at the same time? Certainly the galvanized plus powder coated fencing should be expected to be in better shape than they are. Going by pictures without any background might of course be misleading, but it sure looks like that fencing is utterly unsatisfactory. Additionally, either the fencing is hot dip galvanized or it's not, and the manufacturer certainly ought to know what they are selling.
Regards,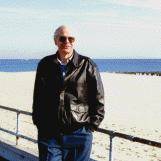 Ted Mooney, P.E.
Striving to live Aloha
finishing.com - Pine Beach, New Jersey
---
July 25, 2014
A. I believe the devil is in the detail.
"Hot Spray Galvanising"?
I strongly suspect that the structure has not been Hot Dip Galvanised at all.
I can imagine that it has been given a thermal spray.
This is totally inappropriate for a tubular structure.
Obviously, the thermally sprayed Zn has no chance of entering the hollows.
That accounts for the red rust forming from the apertures into the hollows.
Less easily explained is the red rust forming on the vertical external members.
Perhaps these were undersprayed with the Zn coating?
Whoever did this job can only be described as a rank amateur.
In OZ we have a Fair Trading Department of Govt.
Any Building product supplied is deemed to have a 7 year minimum implicit warranty.
This is regardless of any other condition of contract.
I suggest that the goods you have are not of merchantable quality.
I hope your supplier, or his replacement, learns from this very obvious mistake.
Hope this helps,
Regards,
Bill
William Doherty
Trainer - Newcastle, NSW Australia
---
July 2014

Wow, I wish our corporation-owned government would pass laws like that here, Bill :-)

Regards,




Ted Mooney, P.E.




Striving to live Aloha




finishing.com - Pine Beach, New Jersey





---

July 28, 2014

Yes,
We, in the antipodes, appear to have more respect for the consumer than in other environs.
Regards,
Bill

William Doherty




Trainer - Newcastle, NSW Australia




---
July 25, 2014

Many thanks for all your opinions these have been taken on board
Once again many thanks.
Phillipe lys
[returning]
- Fareham.uk
---
July 29, 2014
A. This steelwork does not give any indication of having been galvanized.
With powder coated galvanized steel you don't get red rust. You might (in a poor powder coating job) get white rust, but not red.

It's not easy to tell if there's galvanizing under powder coating to an inexperienced eye, so would be easy to sell the job as if it had been galvanized.

Geoff Crowley
Crithwood Ltd.

Westfield, Scotland, UK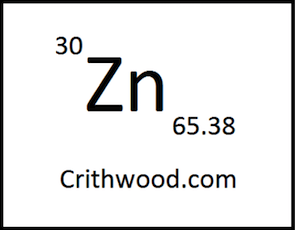 ---
September 25, 2014
A. These pieces seem to be NOT hot dip galvanized, I can't see any drainage and ventilation holes on the vertical pipes.
Ozge Saracoglu
Freelance Metallurgical & Materials Eng. /IWE-EWE Welding Eng. - Turkey Izmir
---
September 26, 2014

Gentlemen, thank you for your constructive answers -- they are much appreciated. With all your doubts after some considerable time, the manufacturers sent a representative who agreed that the work was not of "satisfactory quality"; they have promised a new gate within 5 weeks. So once again thank you very much.
Phillipe Lys
[returning]
- fareham, Hampshire, United kingdom