World's #1 finishing resource since 1989
No login needed: Chime right in
topic 1341
Adhesion problems on hot dip galvanized articles
1998
Q. I run a powder coating business in which we coat various types of substrates. Our prep systems consists of an alkaline cleaner, rinse, sulphuric acid pickling, rinse, iron phosphate, rinse and a final acidified rinse (chromated). On the odd occasion we need to powder coat hot-dip galvanized articles, but for some reason the adhesion on these articles are very poor. The articles are checked for water breaks after the alkaline cleaning stage, rinsed for a minute or two and the left in the phosphate solution for 7 to 10 minutes. Thereafter rinsed in water and passivated before powder coated.
Am I using the correct prep system (iron or zinc phosphating?) or is this a common problem?
What is the chemistry behind an iron phosphate on a zinc surface?
Do I need to phosphate the articles at all or can I just coat them?
Thank you for your response.
Laurence van Niekerk
---
Duplex Systems: Painting Over Hot-Dip Galvanized Steel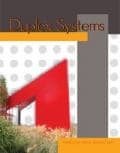 (free download from AGA)
1998
A. Galvanizing means applying a hot-dipped zinc coating. It is usually possible to paint a galvanized surface, but it is different than painting a steel surface, and it is easier to paint a galvanized surface that was intended to be painted than one which received instead a final chromate dip.
This response has come up so many times that we added it to our FAQs, but there is a booklet entitled "Painting Galvanized Steel Structures" that has some of the information you seek. Single copies are available free from the AGA at https://www.galvanizeit.org/publications/publications.htm, and there is also a book on the subject titled "Duplex Systems: Hot-dip Galvanizing plus Painting" [affil. link to book on Amazon]. Good luck.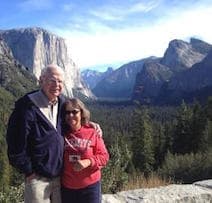 Ted Mooney, P.E. RET
Aloha -- an idea worth spreading
finishing.com - Pine Beach, New Jersey
---
1998
A. Laurence:
The chemistry of an iron phosphate on a zinc surface is simple. It can deposit a nice zinc phosphate coating under the right conditions or it can do nothing at all to the surface. Everything depends on the pH of the phosphate solution.
If the pH is on the high end say 4.5 to 6.0 then it cannot pickle the surface so it will not deposit anything.
If you lower the pH to 3.0 to 4.0, then you begin to pickle off some of the zinc. The zinc stays local to the surface and redeposits on the surface as zinc phosphate.
You do not need to change the bath to a zinc phosphate bath, because an iron phosphate bath done right, pulls the zinc out of the parts and puts it right back on as a zinc phos coating.
For improved adhesion on the zinc try adding a little fluoride 400-600 ppm to the phosphate bath. This gives a little bit of extra bite into the metal.
Hope this was helpful.


Craig Burkart
- Naperville, Illinois
---
1998
A. I suggest to identify the adhesion problem between phosphate coating and powder coating or between steel substrate and the phosphate coating.
If the former is a problem, I guess the phosphated sheets were contaminated with oil or dust in waiting room or the powder coating was improperly cured. It has to be noted that phosphate coating consists of inorganic salts, the thermal properties of which are definitely different from those of organic powder coatings.
If the latter is a problem, there is something wrong with the phosphating process, such as surface cleaning, pH value, temperature, agitation, and concentrations. Adding some wetting agents is helpful to improve the adhesion of phosphate coating on steel substrate.
Ling Hao
- Grand Rapids, Michigan
---
1998
Q. Craig / Ted/ et al
Thanks a million for your responses.
Firstly I reduced the bath pH to 3.5 and observed a dull gray colour on the galvanized surface. (Would assume this must be the zinc phosphate or an etched surface). Thereafter I increased the pH to above 4.5 to evaluate adhesion properties. Unfortunately I could detect no improvement with either procedure.
Ted, I have applied for a copy of the AGA booklet, but as yet have not received anything. Unfortunately I cannot close shop until I receive this booklet, so I must persist in my questions.
I contacted the supplier of the hot dip galvanized items and he confirmed that the items were chromated. It is however difficult to control this aspect of incoming work as we have various customers who require powder coating of galvanized items.
Is it possible to remove the passivation layer by quick immersion in a acid bath?
Then my original question: Do I need to pretreat a galvanized article before painting?
If yes, then I assume I should eliminate the chrome passivation bath!
More questions:
Does the residual ferrous iron in the bath take part in the phosphate reaction: i.e., does a zinc / iron phosphate crystal form or only zinc phosphate.
Will a chrome conversion coating have better results.
Thank you
Laurence
Laurence van Niekerk
[returning]
---
1998
A. Laurence:
I suspect that your experiment with the pH was thwarted by the Chromate. Here are my answers to your further questions. Yes you can remove the chromate in Nitric acid, but you'll have a bath full of zinc and chrome. If adhesion is acceptable to your customers a clean surface is all that you should need to paint over. Zinc phosphate is a misnomer. the crystal contains both iron and zinc. The ferrous phosphate basically becomes a sludge. Unknown on the chromate conversion coating.
I would review what adhesion requirements that the customers have and run sample lots to determine if the current system meets requirements and compare that to just an alkaline clean and rinse before painting.
Good Luck!


Craig Burkart
- Naperville, Illinois
---
1998
A. Hi Laurence,
It depends on how desperate you are. "Time saving" (abrading) and grit blasting have been used under circumstances such as yours.
Just trying to help.
R.Sivakumar
---
1998
Q. I have problems in degreasing the galvanised sections which I'm having even after degreasing them the "water break" test fails can you give me a good reason why this happens when the degreasing pointage is set correctly there is no oil on the bath the dip timing was also extended
Thanks
ANIL TIWARI
- PUNE ( Maharashtra ) INDIA
---
May 1, 2012
A. Hi anil Tiwari
Please use synthetic detergents at 65° C to solve your problem; If it still persists, Use Chemical Oil removers that operate under ambient conditions for removal of Oil.
Suresh Venkataraman
- Vadodara Gujarat India
---
---
1999
Q. Can you tell me the proper procedure for painting a galvanize garage door. I painted it last summer and it's all peeling. It was primed with Tremclad galvanize primer. Hope you can help me. Thank You.
Jacques Perrier
---
1999
A. Hi, Jacques. A galvanize primer is essential, as is scrubbing well with trisodium phosphate [affil. link to info/product on Amazon] before priming. Light sanding may help too. Alas, if it was galvanizing that was not intended to be painted, as discussed off-and-on above, really good adhesion may not be possible without phosphating in a shop.
Regards,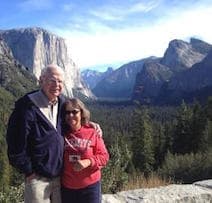 Ted Mooney, P.E. RET
Aloha -- an idea worth spreading
finishing.com - Pine Beach, New Jersey
---
1999
Q. Our company ran into a problem using galvanized, chem-treated sheet steel to make billboard panels. The standard posting paste is water-based and apparently the chem-treatment prevented adhesion. Is there anyway to remove this effect in the stock we have remaining?
Jesse Robertson
---
2000
A. To be able to paint hot dip galvanized steel and to do it properly you need at minimum 5 steps.
Cleaning (Non Hydroxide Cleaner)
Grain Refiner/Rinse
Zinc Phosphate
Rinse
Sealer
Do not attempt to use Iron Phosphate unless you just want to use the fluoride (Assuming your Iron Phos Product contains Fluoride) for an etch. If you attempt to develop a crystalline structure using Iron Phosphate you will reapply zinc as a powder (akin to talcum powder). Adhesion will be worse than a simple etch. If you are going to do it, do it right.
Tom Roberts
- Tucson, Arizona
---
2001
A. I was able to troubleshoot this exact problem on a 5 Stage Iron Phosphate line.
The HDG parts had an inconsistent coating evident by different reactions to Copper Sulphate along the surface. They were also over 18 feet long, so a manual pre-clean or blast wasn't feasible. Discussions with the company doing the galvanizing didn't help.
The cleaner and phosphate stages had to remain compatible for all regular substrates, so the basic parameters such as pH, concentration, pressure, time etc. could not be permanently changed.
The easiest solution was a set of knockdown risers at the entrance using a 5 %(v/v) Sodium Hydroxide-based cleaner formulation. I believe that this is removing any oxide and/or passivated areas on the surface. The parts then run through the regular multi-metal cleaner (which has to be tightly monitored for free caustic drag-in). Adhesion is uniform and excellent.
We are now experimenting with ramping the regular Potassium Hydroxide-based cleaner with NaOH just before a run, and then buffering it with Phosphoric Acid after. The Phosphoric will produce trisodium phosphate, which is a half-decent multi-metal cleaner itself!
Hope this helps.
Steve Cox
- Toronto, ON, Canada
---
---
August 24, 2009
Q. My name is Debbie. I have two issues at hand. The first issue is that I need to know how to tell if my front entry door to my home is made of regular steel or galvanized steel. My second issue is if it is galvanized steel, how do I paint it so that the paint sticks.
I zip stripped my steel door because it has many layers of paint on it and they were starting to crack and peel. When I got all the paint off I realized that it looked somewhat like our garage door that is galvanized. I am really bummed out about this because we cannot get paint to stick to our garage door. It usually peels off in sheets within a few months. Our front entry door is about 30 years old and is just now beginning to crack and peel. We have consulted professional painters about the garage door and used their suggestions and still we do not get good results. I'm wondering if the front entry door had some kind of factory "Primer" on it and that might be why the paint has held up so well over the years.
I really hope someone can answer these questions. Thank you for any help you can provide.
Debbie Saam
homeowner - Bowling Green, Ohio
---
August 25, 2009
A. Hi, Debbie. If the paint stuck once, it should stick again. Use a primer made for galvanized surfaces on both of your doors. It will work fine on the front door, galvanized or not, and will work as well as possible on the garage door.
Try washing the garage door with vinegar, then rinse and prime it as soon as it dries.
Regards,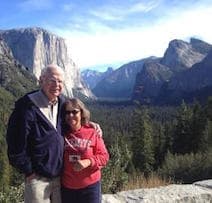 Ted Mooney, P.E. RET
Aloha -- an idea worth spreading
finishing.com - Pine Beach, New Jersey
---
---
May 20, 2013
Q. Hello there.
I want to know what is the main standard for testing of adhesion of galvanized surfaces after touching up with Zinc rich epoxy primer?
Thank you for your helping and best wishes.
Vahid Sarihi
- Tehran, Iran
---
---
September 16, 2013

-- this entry appended to this thread by editor in lieu of spawning a duplicative thread
Q. We are the manufacturers of industrial coolers, condensers, and evaporators. We use two types of fans, Nadi and Wing. In the case of one, we do powder coating if the sheet is of GI; so when we use that brand fan we are ok with the powder coating. But in case of the other brand of fan we are experiencing peeling off of the powder coated layer on galvanised iron.
Please suggest something.
Sarang Borse
refrigeration industry - Jalgaon, Maharshtra, India
---
September 16, 2013
A. Hi Sarang. We revised your letter so as to not promote one brand over the other (which often leads to difficulties; this site is for technical discussions rather than testimonials anyway).
If you properly pretreat the fans, the adhesion will probably be fine with either. I suspect that the one with poor adhesion has a chromate treatment after the galvanizing, but I'm sure they'd appreciate learning that their fan is hard to powder coat while their competitor's is easy so they can fix the issue. Good luck. Interesting!
Regards,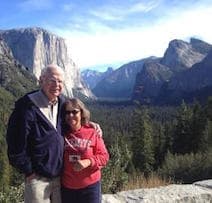 Ted Mooney, P.E. RET
Aloha -- an idea worth spreading
finishing.com - Pine Beach, New Jersey
---
---
July 16, 2015
Q. Can you please explain when is phosphating done?
Is it okay to do phosphating on GI sheets and then powder coat? What impact will that have?
Also can you please suggest what has to be done to reduce blisters in parts which are Salt Spray tested.
-- Thanks in advance
Harish Babu
- Hyderabad,India
---
July 2015
A. Hi Harish. Yes, phosphating should be done before powder coating galvanized sheets -- just as it should be done before powder coating plain steel sheets. Please study "zinc phosphating" or zinc phosphatization".
Blisters in salt spray testing (or at other times) usually indicate poor adhesion because of the surface not being properly pretreated, i.e., not being clean, or lacking proper phosphatization. But we would need to know the details of your pretreatment process to know in more detail where the defect lies. Good luck.
Regards,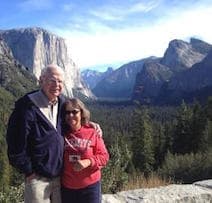 Ted Mooney, P.E. RET
Aloha -- an idea worth spreading
finishing.com - Pine Beach, New Jersey
---
---
November 9, 2018
! Painting of galvanized steel is topic that comes up from time to time on this great site.

Typically the issue (and it would be the same for any other zinc-based coating such as zinc electroplate, zinc-rich coatings, zinc alloy coatings, mechanical zinc, etc. etc.) is that the zinc oxide on the surface prevents adhesion although sometimes surface contamination is the problem.

The SSPC and the American Galvanizers Association are having a webinar on November 13th at 1:30 pm EDT that those facing such problems may find useful.

https://register.gotowebinar.com/register/2607915527077126657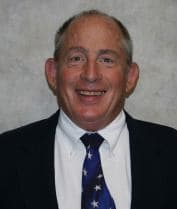 Tom Rochester
Plating Systems & Technologies, Inc.

Jackson, Michigan, USA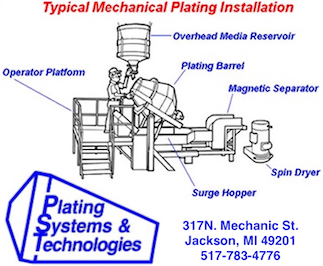 ---
November 2018
A. One thing that still puzzles me after 23 years of posting tens of thousands of Q&A's here is that nearly every zinc plater says the zinc must be chromate conversion coated or the paint won't stick ... and galvanizers says don't chromate quench the zinc or the paint won't stick :-)

Regards,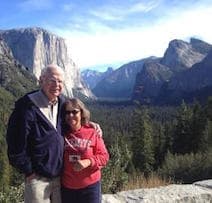 Ted Mooney, P.E. RET
Aloha -- an idea worth spreading
finishing.com - Pine Beach, New Jersey
---
November 12, 2018
A. We chromate passivate all galvanizing and then powdercoat about a third of that galvanized. We use (currently) Cr6 (seeking a reliable Cr3). The PC pretreatment process (dip based) includes manganese phosphate. Adhesion on that doesn't seem a problem, at least testing shows it to not be.

Geoff Crowley
Crithwood Ltd.

Westfield, Scotland, UK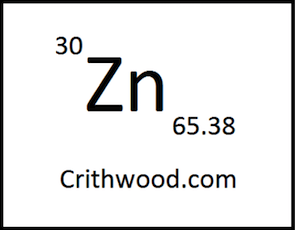 ---
November 22, 2018
A. My employer's facility does both electro galvanizing and coil coating. If the coil has a chrome conversion coating on it, whether it was applied in house or not, it cannot be painted on the coil coating line. The paint will not adhere.

When coils are to be painted on the coil coating line a treatment system must first be applied. On zinc based substrates we use zinc phosphate, or complex oxide depending on the end use. Both these systems use a chrome rinse prior to painting.

It's virtually the same chemical in both instances.
Ronald Zeeman
Coil Coating - Brampton, Ontario, Canada
---
November 27, 2018

? What is "electro-galvanizing"? Is it electroplating or real galvanizing?

Geoff Crowley




Crithwood Ltd.





Westfield, Scotland, UK






---

November 2018

A. Hi Geoff. It's zinc electroplating :-) I'm not sure whether the term arose because coil coaters sometimes use zinc electroplating process lines that look quite similar to their hot-dip process lines from the waist up, or whether it arose because the electroplaters wanted to ride the coat-tails of hot dip galvanizers and their thicker and more corrosion-resistant coatings. Forrest Gump said "sometimes it's both".

Regards,




Ted Mooney, P.E. RET




Aloha -- an idea worth spreading




finishing.com - Pine Beach, New Jersey