World's #1 finishing resource since 1989
No login needed: Chime right in
topic 59616
Any safe method for "conversion" coatings on DIY home zinc plating?
May 14, 2014
Q. I use electrolysis for de-rusting ferrous parts. The problem is that the de-rusted part comes out of the de-rusting bucket with a virgin unpassivated surface and flash rusts very quickly. Big parts get a bath in "metal prep" solution (phosphoric acid) and painted, but I have been looking for what to do with small nuts and bolts that can't be painted.

I've had very nice initial results with the vinegar/epsom salt/sugar zinc plating solution suggested elsewhere on this site [Ed. note: "How Electroplating Works"]. Is there any kind of conversion coating that a DIY home hobbyist can do to make the electroplated zinc more resistant to "white rust"? I am uncomfortable with anything containing chromate or other toxic and/or difficult to dispose chemicals. I can tolerate reagents like vinegar, salt, and sugar.

Since my goal is corrosion protection and not "show quality" brightness, I am happy with the raw zinc results. I just wanted to know if I could increase the resistance to "white rusting" of the raw zinc in the presence of road salt with something that is safe for home use.

My fall back position is to use the zinc as is, or go to a plating shop and have my zinc parts dipped in chromate by someone who knows what he is doing.
Jeff Sauer
Hobbyist DIY auto restoration - Danvers, ma USA
---
May 2014
A. Hi Jeff. Trivalent chromates are almost universally used today, motivated by RoHS requirements, and they are meant to replace the traditional hexavalent chromates with a more environmentally material. Local plating process distributors might be willing to sell them to you; if not, they're probably available from the hobby plating suppliers.
Regards,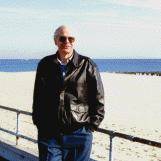 Ted Mooney, P.E.
Striving to live Aloha
finishing.com - Pine Beach, New Jersey
---
May 15, 2014
A. Try USA patent USPT 6,805,756! Hope it helps and good luck!
Goran Budija
- Zagreb,Croatia
---
May 16, 2014
A. Hi Jeff ,

In supplementary treatment add one more step, i.e., "Top Coat" or "Sealer" after Passivation for withstanding WHITE RUST (Corrosion Protection).
Surya Narayana
Process Engineer - Tumkur, karnataka, INDIA.
---
---
November 18, 2015
-- this entry appended to this thread by editor in lieu of spawning a duplicative thread
Q. Hello, for an idiot not chemically au fait ...

If I have a zinc anode, one gallon of White vinegar, Epson Salts and sugar ... what ratio do I need please to plate steel metal? What ratio please by volume as I am not a chemist. Do I need anything else?
lloyd Watson
Motorbike restore - Truro England
---
November 2015
A. Hi Lloyd. That formula comes from the above-linked FAQ, which includes suggested ratios.
In case it wasn't clear, this safe mix was chosen for the purpose of letting elementary school children safely practice a science lesson, and see the color of zinc develop on their copper penny. It was not meant as the way forward if you are actually intending to electroplate parts for appearance, corrosion resistance, or function. But if your aim is to learn, experiment, and practice, by all means try the formula and see if you can take it further. That being the case, an early step will be to learn to mix by weight when that is the proper method. Apparently Jeff had some success with this mix.
Eastwood has an entry level kit for tin-zinc plating, and although I haven't tried it, and therefore wouldn't have a great deal of confidence in it, at least it's intended as a functional plating rather than as a coloration technique safe for school kids, so it might be a stronger starting point. Good luck.
Regards,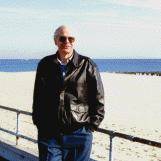 Ted Mooney, P.E.
Striving to live Aloha
finishing.com - Pine Beach, New Jersey