World's #1 finishing resource since 1989
No login needed: Chime right in
topic 59416
Looking for Decorative Finish Guide for Designers
October 1, 2013
Q. Can anyone recommend a book, document, or website that we can pass along to our designers to help understand different decorative finishes? Most of us at our company have picked up knowledge over time in speaking to various finishers and browsing websites (like this one, which is a fantastic resource). However, we're bringing new designers on board and want to get them off to a quick start. We're especially interested in explaining polishing, plating, and protective finish options to them. They don't need to be technical experts, but we want them to make good decisions. We mainly work on indoor decorative lighting. Thanks in advance for any recommendations.
Torrey Bievenour
Designer - Ronkonkoma, New York, USA
---
September 2013
A. Hi Torrey. I personally know of no such book or site. The NASF's very small booklet "Understanding Surface Finishing" doesn't go very far, and doesn't have pictures, but is the closest thing to a start that I can think of.
But you are clearly right that we need such a book. We'll try to develop an FAQ over the upcoming couple of months. Maybe we could start with a few paragraph guide on substrates that the readers can critique and build upon, and see where it goes? If favorable, we can then move on to finishes.
SUBSTRATES --

1. Copper and copper-bearing metals like brass and bronze are generally an excellent substrate for decorative finishes:
a. They can be joined by soldering as well as brazing.
b. They can be mechanically polished and buffed fairly easily.
c. Lacquers and clearcoats can be appropriate, as well as patinas of various types; and they are an excellent substrate for plating.
d. When the finish eventually begins to fail, it is usually gracefully with smooth brass or copper starting to show through, rather than with the loose and ugly rust typical of steel or the measle-like volcano eruptions and pits typical of zinc diecastings.
e. Except for any limitations on mechanical properties, cost is probably the only downside to copper and brass -- so they are probably the first substrates to be considered or discarded.

2. Steel is the most common metal construction material:
a. It is the strongest of any common metal.
b. It is the most economical metal construction materials and one of the most versatile.
c. It is magnetic, which can be an advantage or disadvantage.
d. In terms of the ordinary everyday environment it is probably the least corrosion resistant material, prone to easy unsightly rusting. In turn, this makes it not very well suited to lacquering, clearcoating, or patinating.
e. It is reasonably easy to polish and buff.
f. It is readily adaptable to most all types of finishing processes including electroplating, electroless plating, PVD processing, and painting & powder coating because few processes are incompatible with it.

3. Zinc diecastings:
a. No other metal is as easy to cast into useful shapes.
b. Relatively economical.
c. Can be painted, powder coated or plated, but plating often has a high fallout because it requires very sound castings free of porosity and cold shuts, whereas most diecasting operations have limits (say 90%) on the percentage of castings free of those defects, and some plating processes like nickel-chrome plating require extra priming layers (like copper plating) for compatability with zinc substrates.
d. Painted diecastings, and especially plated diecastings, tend to not die gracefully as the surface erupts into corrosion volcanos when the substrate is exposed.

4. Aluminum:
a. Relatively economical, plus available both in sheets like steel and diecast shapes like zinc.
b. Can be polished and buffed to a mirror finish, then clearcoated if desired.
c. Can readily be painted or powder coated, but plating requires a priming layer of zincate -- which is an immersion deposit rather than an electroplated deposit -- so that adhesion issues are much more commonplace.
d. Most alloys can be color anodized in addition to the other available finishing options.
e. Corrosion can be in the form of white stains, and the volcanic pits seen with diecastings, but usually not as severe.

5. Stainless steel:
a. Inherently corrosion resistant for a lifetime (depending on grade).
b. Can be polished and buffed to a mirror finish.
c. Expensive compared to steel, zinc, or aluminum.
d. Difficult to plate as it requires additional nickel strike steps to activate the surface for adherent plating.
Regards,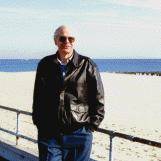 Ted Mooney, P.E.
Striving to live Aloha
finishing.com - Pine Beach, New Jersey
---
October 2, 2013
A. We have a pretty good description of various finishing options on our website, www.americanplatingandpvd.com.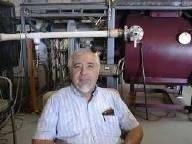 Jim Treglio
-
scwineryreview.com
PVD Consultant & Wine Lover - San Diego, California
---
October 3, 2013
A. I like Ted's answer to you. I'm not sure if this is any help, but I wrote a book called "Evaluating Material Removal and Surface Modification Systems". In it it describes all of the most common methods to achieving surfaces prior to coatings or plating. Book is just new.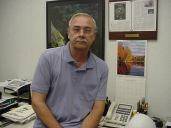 AF Kenton
Hatboro, Pennsylvania
---
October 16, 2013
Q. Ted, Jim, and AF,

Thank you for your responses.

I really think that Ted's idea for an FAQ would be a great resource. I oftentimes pass around links to various letters on this website to help out people (e.g. the first response to letter 6082 describing the practical differences between nickel, chrome, and nickel-chrome plating).

Perhaps the next sections after metals could be:
Practical Metal Surface Finishes and How To Specify Them
Paint Finish Options - Powder and Wet Spray
Practical Plating Options
Other Coating Options - PVD, Etc.
Secondary Protective Coating Options - Paints, Powders, Waxes, Oils

AF, I'd like to check out your book as well, but not sure where to find it.

Thank you,
Torrey Bievenour
- Ronkonkoma, New York, USA
---
October 18, 2013
A. I like Ted's organization by material. Rather than add a section on PVD, for instance, add a line under each metal as to how it can be PVD coated, if at all possible.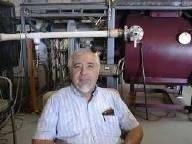 Jim Treglio
-
scwineryreview.com
PVD Consultant & Wine Lover - San Diego, California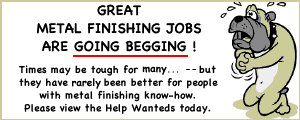 Junior Quality Engineer [Santa Clara, CA]
Plating Process Engineer [Wenatchee, WA]
Plating Supervisor [Chicago]
Plating Quality Inspector [Chicago]