World's #1 finishing resource since 1989
No login needed: Chime right in
topic 59265
How to minimize smoke in galvanizing plant
May 8, 2013
Q. We have Hot Dip Galvanizing Plant in Bangalore past from 20 years, I would like to know from your end that how to minimize the smoke in galvanizings plants. Please revert at your earliest. GOD BLESS ALL.
Sunil Thacker
galvanizing plant - Bangalore, Karnataka, India
---
May 11, 2013
A. Dear Sunil.

What kind of smoke are you talking about? You are talking about white smoke?
Ilesh G Vyas
Gunatit Builders

Manjalpur, Vadodara, Gujarat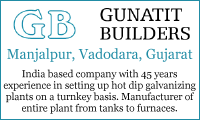 ---
May 20, 2013
A. Yes, what type of smoke?

Most likely you speak of flux fume?
In that case do you have an extraction system?
What flux do you use? (type, strength, temperature, dipping tank? What flow of work? (tonnes per hour)?
Is it more noticeable in some weather than others?

If not flux then what?
* ban cigarettes in the factory?
* light fewer fires

Geoff Crowley
Crithwood Ltd.

Westfield, Scotland, UK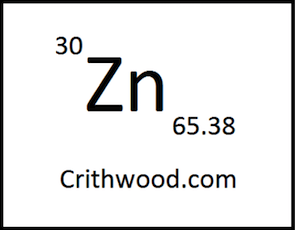 ---
June 4, 2013
Q. I'm also having the same problem. Here we have thick smoke due to flux. Earlier we used triple salt (zinc ammonium chloride) and now we use double salt. But we couldn't observe a significant reduction of white smoke. We have installed suction facility in bath, but it is not effectively removing smoke. Is it good to install exhaust fans on walls or on the roof? (but I think it will cause corrosion due to acid mist). What is the best method to reduce the smoke?
Prabath Gunasekara
- Colombo, Sri Lanka
---
June 6, 2013
A. The best method is to dip only in a full canopy (sometimes mounted on crane, sometime on floor, depending on plant layout). This canopy has extraction to a filter plant that removes the solids from the extracted air and vents the cleaned air to atmosphere. Some people use a wet scrubber to clean the extraction fume, but these are mostly more trouble that they're worth.
In Europe this extraction is mandatory.

If enough volume is extracted, there's no white smoke in the work place.

Geoff Crowley
Crithwood Ltd.

Westfield, Scotland, UK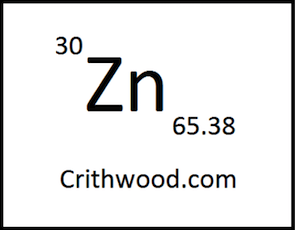 ---
---
April 22, 2016
Q. Good Day!
I too am finding the amount of smoke generated from the dipping of steel into the galv bath a big issue.
We use a double salt flux, at SG 1.18 <2.0% iron. It is not heated, we have a drying stage after the flux instead.
Oil in the system does not appear to be the cause (No flames on surface of zinc when dipped).
The amount of smoke can differ from day to day which is puzzling. We have an enclosure around the bath but we always dip with the entry doors open (No staff around that area). We have a lip extraction point only in this enclosure, approx. 1 m above the height of the bath. On days when the smoke gets worse, the lip extractor just can't cope with the smoke volumes.
My question is, am I likely to be dealing with a process problem (Chemical) or an extraction problem (Mechanical)?
We are looking to redesign the extraction system but are not sure what design works best?
But then, why does the smoke levels differ every day?
Any wisdom would be gratefully taken on board! Thanks in advance!

Phil Rudland
- Scarborough, UK
---
April 23, 2016
A. When you say it varies from day to day, have you noticed any other correlation?
Weather? Material type?

I've noted that fume generation varies with humidity (higher RH = more smoke), and with material type, (Higher surface area per weight ratio = more smoke).

Another factor is that fugitive smoke exits the building differently with varying wind direction. And if that exit varies, it gives the appearance that there's more smoke when it can't get out of the building.

Generated smoke is usually rising inside a canopy, so extraction is best as high as possible inside that canopy.
In addition, the more openings in the canopy lower down, the more extraction is required. There's one volume of generated smoke, and another volume of (clean) air ingression into the canopy. Your extraction has to cope with both, but you only really want to capture one of them - the smoke. So stop the clean air ingression as much as possible.

Geoff Crowley
Crithwood Ltd.

Westfield, Scotland, UK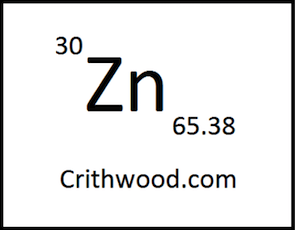 ---
April 27, 2016
Q. Hi Geoff,
Thanks for you response. We do notice differences in the amount of smoke generated with the surface area of the components dipped. I've not considered the humidity before but this is something I will look at.
I personally think the issue is with the extraction system, and from what you just said, this makes sense. We have a lip extractor just above the bath, but no extraction above that, higher in the enclosure. So when the smoke is particularly bad, the lip extractor can't cope on its own.
Would you recommend having a lip extractor AND higher up extraction, or just one of the two? Is having both points of extraction likely to 'weaken' the pull?
Philip Rudland
[returning]
- Scarborough, UK
---
April 2016
A. Hi Philip. My experience is with fumes and mists from electroplating, rather than smoke from galvanizing, but a push-pull exhaust system beats lip exhaust hands-down because the push air is able to impart momentum, directing the smoke into the exhaust hood. To understand the limitations of suction, try to blow out the candles on a birthday cake by inhaling :-)
Please see letter 59993.
Regards,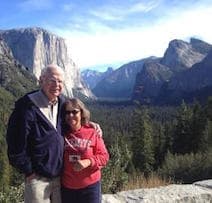 Ted Mooney, P.E. RET
Aloha -- an idea worth spreading
finishing.com - Pine Beach, New Jersey
---
April 28, 2016
A. I don't have much faith in lip extraction.
The closer you extract to the surface of the zinc the hotter will be the gas, and heat means expanded volume, so more to extract. Extraction at the top of a fume canopy means cooler air (and fume), contracting its volume somewhat. All the fume is rising near the zinc, so wait until its rising velocity is reduced a bit, a few metres higher. Adding top extract to lip from the same source of suction (fan?) just reduces the velocity at each suction point. Extract all from as high as possible. I'm assuming you have a filter down stream somewhere? Extracting higher meaning cooler flow also is better for the filter. (you might have a scrubber, in which case that would not really matter, but a scrubber and galvanizing fume don't go well together - this is not a job for a scrubber). Remember that if you extract from the top there has also to be a place for clean air ingression into the canopy. You'll want that to be down low.

Geoff Crowley
Crithwood Ltd.

Westfield, Scotland, UK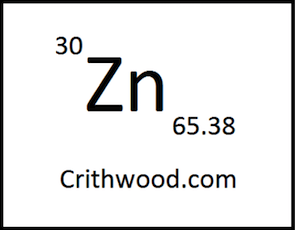 ---
April 30, 2016
A. Sirs:

I saw on a video a push-pull lip exhaust system on a spin galvanizing zinc kettle. It appeared to work just fine for spin baskets. For a general galvanizer the cold air moving horizontally across the kettle would freeze the zinc before it had a chance to drain.

Forty years ago I read that 0.010% aluminum is a good concentration of aluminum in the zinc. I got the local galvanizer to add this much aluminum to his zinc kettle. It was a disaster, the entire plant filled with dense white smoke (aluminum trichloride). In three days of production the smoke went away and the aluminum in the zinc was 0.007%, which is the "magic number" and is in the literature as the maximum Al permitted.

When the flux is "clean" (e.g. low in traditional impurities such as iron Fe+2 and sulfate SO4-2 and non-traditional, non-volatile impurities such as AlCl3, CaCl2, CuCl2, MgCl2, MnCl2, NaCl, and KCl), the flux dries much better and stays dry. If the flux is wet on the product, water vaporizes rapidly and blows the smoke explosively upward and outward. Calcium chloride and magnesium chloride are both very hygroscopic and collect moisture from the air.

ACN = ammonium chloride/zinc chloride. When the ACN is under about 1 (double salt is ACN 0.8), then the kettle smoke tends to be brown or black and rises to about head-high and drifts sideways. If the ACN is above about 1.2 (triple salt) (or quadraflux with ACN = 1.60), then the smoke is decidedly white and rises directly up into the rafters of the building. The greater the flux concentration the more the smoke. A S.G. of 1.18 g/ml is baumé = 21 which is about twice as concentrated as my North American clients who use about 13.5 deg. baumé.

The dry skimmings (ash) contain almost exactly 100 times more aluminum than the kettle zinc, thus aluminum trichloride is likely a major component (along with ammonium chloride) in the smoke.

I have one client that has a water scrubber to remove smoke at the kettle. He likes it. The scrubbed water is put into the flux tank. I am having this scrubbed liquid analyzed next week for non-volatiles and expect to find substantial aluminum trichloride (which is volatile) and I do not know if it harms the flux or not.

Forty years ago galvanizing fluxes were quite "clean" (low in non-traditional non-volatiles). Back then North American galvanizers commonly used 12 deg. baumé fluxes. Now these impurities cause galvanizers to use much higher baumé fluxes. These higher baumé fluxes give much more smoke and much more dry ash. The zinc recovery (from dry ash) machines have become popular to reduce the total dry ash (skims). The sources of these non-traditional, non-volatiles are from flux suppliers using secondary starting materials, tap water, the steel, wrong heating systems, etc.

If the flux contains oil, then yellow fires occur at the kettle and large quantities of black smoke are produced.

A German researcher found that "small" amounts of sodium chloride (table salt) or potassium chloride cause greatly reduced smoke at the kettle. Unfortunately, "black" (bare) spots increase or longer kettle times are required giving thicker zinc coatings on the product.

Regards,
Dr. Thomas H. Cook
Galvanizing Consultant - Hot Springs, South Dakota USA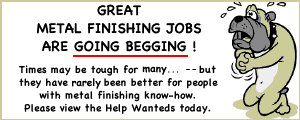 Plating Process Engineer [Wenatchee, WA]
Plating Supervisor [Chicago]
Plating Quality Inspector [Chicago]