Where the world gathers for
plating, anodizing, & finishing Q&As since 1989
-----
Exhaust method & calculations for plating tanks
August 26, 2015
Q. Dear Mr. Ted
Can you help me please to get information on how to calculate a lip tank air extraction volume (cfm/sq. feet) for hot alkaline cleaning tanks.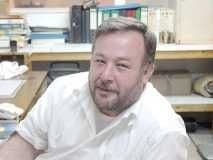 Khair Shishani
aircraft maintenance - Al Ain, UAE
---
Industrial Ventilation

by ASGIH
from Abe Books
or

Affil. Link
Your purchases make finishing.com possible
August 2015
A. Hi Khair. It's nice to have you visiting the site again; your postings have been a big help to many people.
Years ago I designed numerous exhaust systems for plating lines, but I haven't done so for a while and my memory is fading. If you can find a copy in a library, "Industrial Ventilation" by the American Society of Governmental Industrial Hygienists is an excellent reference work on the subject.
Generally, ventilation rates of 150-250 CFM per square foot of tank surface (L x W) are appropriate for hot alkaline cleaning tanks. However, if the geometry and ergonomics are favorable, such that a high pressure / low volume push-pull system is reasonable, these figures can probably be cut approximately in half.
Some of those factors would be that:
- the tank is longer than it is wide, so a ventilation hood can run the long direction, and the movement of air is across the short side.
- a push-pipe can be fitted along the other long side.
- the hoods can be tall enough to capture the fumes pushed across the tank (as I recall, 20% of the exhausted width).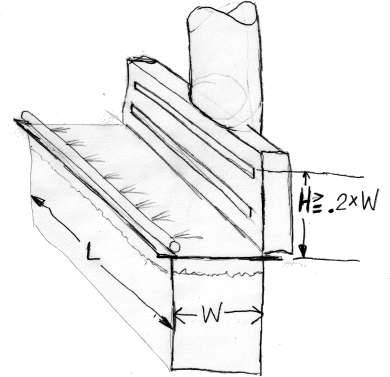 If you cannot apply push-air, dimensions start becoming critical, and spans greater than 36" are a problem even with lip-type exhaust hoods on both sides of the tank (it is easy to blow out a candle, but almost impossible to do it by inhaling because pushed air has momentum & direction, but air comes in from every direction to fill a vacuum).
Regards,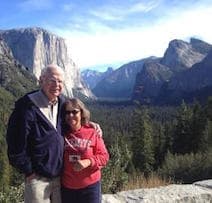 Ted Mooney
, P.E. RET
Striving to live Aloha
finishing.com - Pine Beach, New Jersey
---
August 30, 2015

Dear Mr. Ted,
thank you and the best for you and family, thanks again .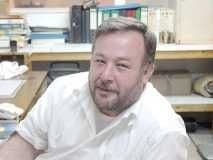 Khair Shishani
aircraft maintenance - Al Ain, UAE
---
---
Push manifold for open surface tanks (plating shop)
November 5, 2020
Q. Is there a way to lock in place the push manifold for a ventilated open surface tank. Shop currently using a general purpose dial with no settings.

If dial is turned up too high, the push air stream overwhelms the slot hood exhaust. Too low would not work either.

A smoke/fog generator used to visualize.

Catherine Jennings
- San Diego California
---
November 2020
A. Hi Catherine. If I recall correctly, "Industrial Ventilation" by ACGIH [affil link on Amazon, ... on AbeBooks] talks about two different types of push-air approaches, high volume-low pressure and low volume-high pressure (although 'high pressure' is still less than a psi).

It sounds like you are describing the high volume-low pressure approach. My own experience, although it included designing dozens of push-pull ventilation systems, was limited to the low volume - high pressure approach, which included no dials or settings -- just small holes on 1" centers drilled into a 1-1/2 or 2" PVC pipe per the illustration above.

I never saw one that didn't work exceptionally well except if an obstruction blocked the path of the push air. Further, it's a bit hard to imagine this low volume approach 'overwhelming' the hood exhaust regardless of settings.

If I recall the manual correctly, the high volume approach was usually done with a slotted pipe, maybe with the slot held to dimension with screw-type pipe clamps or with a slot in a small box? I never designed one, never had full faith in them, and couldn't understand the point since the other approach worked well for me, although I don't insist that the design I used is 'better' than the other.

Please briefly describe your push air arrangement: How wide are the tanks? What is the push air blower's pressure? What is the air volume per square foot or per lineal foot? What does the push air manifold look like? Thanks.
Luck & Regards,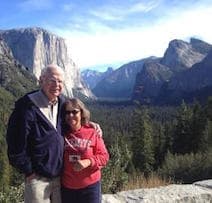 Ted Mooney
, P.E. RET
Striving to live Aloha
finishing.com - Pine Beach, New Jersey