World's #1 finishing resource since 1989
No login needed: Chime right in
topic 59096
What is G-standard Gold Plating
2002
Q. Hi all,
Is there any IPC standard for 2-layer PCB gold fingers plating thickness or it is up to the customer request?
Please advise if in the IPC-A-600F or any other IPC standards, the gold plating thickness for 2-layer PCB gold fingers for the toy industry were specified.
Thanks in advance,
Ken Lau
- Hong Kong
----
Ed. update Nov. 2020: Link has been removed as we can no longer find IPC-A-600F on the IPC website
---
February 28, 2013
A. Hi Ken. The word "gold" doesn't even appear in that particular specification, but it's hard to say that there is no other IPC specification that might refer to gold thickness for PCB fingers. Hopefully another reader may know.
Regards,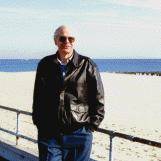 Ted Mooney, P.E.
Striving to live Aloha
finishing.com - Pine Beach, New Jersey
---
---
September 4, 2008
Q. As the QA Engineer for my company, I have seen a few EDGE Card PCBs with thicknesses exceeding our specifications. My company designs these EDGE Card PCBs for use in our final product. These EDGE Card PCBs contain fingers with gold plated traces which insert into connectors on the backplane. Between each connector trace, a layer of LPI solder mask is applied to the PCB surface.

We have noticed that full insertion into the backplane connector is not consistently achieved. After measuring the thickness of the EDGE Card PCB fingers, it was noticed that the gold plated traces are at their maximum allowable PCB thickness, but adjoining LPI solder masked areas may vary up to 0.012" greater than the adjoining gold plated contact trace. We fear this thickness variation may be preventing the connector pin from making contact with the mating gold plated trace.

Are there standards available outlining EDGE Card PCB thickness requirements, specifically concerning solder mask thicknesses in relationship to connector contact thicknesses? Our drawings specify our overall thickness requirements with allowable tolerances, the amount of copper required for each conductor layer, specifications to follow general PCB fabrication to IPC Class 2, and specifications to apply gold plating on contact traces per MIL-G-45204.
Kara Snider
QA Engineer - Spokane, Washington, USA
---
---
2007
Q. I am designing an EDGE Card PCB (connector), I have gold fingers on the edge of this PCB (which will be mating and de-mating on a host board connector). I am calling out minimum 15 micro inches of immersion gold over 50 micro inches of electrolytic nickel (AuNi) over copper. This covers the gold edge fingers.

Now for the rest of the board I am calling out maximum of 4 micro inches of gold (flash gold) as the rest of the board has components on it, like resistors and capacitors.

My thinking is that the lesser the gold on the pads where these components will be soldered the better, because it'll be easier for solderability purposes....

And I do need gold on the entire board as I am running High-speed signals..

Am I correct to call out Flash gold or max. of 4 micro inches? Or should I be calling out more gold?

Please advise.

Thank you,
Atul Sharma
product designer - Dallas, Texas
---
2007
A. Atul,
Having spent over 20 years in and around the PCB mfg market, I would suggest calling out for 150 miroinches minimum sulphamate nickel, and 50 microinches hard acid gold minimum on the edge finger connectors. You will need the added wear resistance protection in these areas because the board may have to be plugged in more than once in it's lifetime.
As far as whole board plating or "deep well Au plating" you could call out for the same type of nickel and gold plating with the only change being the Au thickness at 25 microinches. I have never been a big fan of immersion gold plated thicknesses (less than 5 microinches in this case) on PCBs. Many boards are subjected to atmospheric, humidity, and temperature fluctuations where flash coatings do not last. If you need superior solderability requirements, you should call out for a pure gold on the entire board with the same thickness of 25 microinches. Good Luck!
Mark Baker
Process Engineer - Syracuse, NY USA
---
2007

Thanks for the confident and informed reply, Mark! Extensive hands-on experience beats book knowledge every time :-)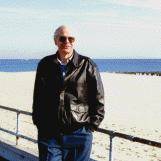 Ted Mooney, P.E.
Striving to live Aloha
finishing.com - Pine Beach, New Jersey
---
2007
Ted,
Thank you for the kind remark. It is a pleasure to be of help to anyone who is in need of an answer.
Mark Baker
Process Engineer - Syracuse, New York
---
---
December 26, 2012
-- this entry appended to this thread by editor in lieu of spawning a duplicative thread
Q. Hello, does anyone know if there is any standard in gold plating? One of my customers requires "G" standard. The following is what he says:
"Please let us know which standard you follow for gold plating thickness of PCB for memory modules. We require only "G" Standard for gold plating thickness is approval".
Thanks so much. I am in a emergency.
Sherry Xie
- Shenzhen, Guangdong, China
---
February 28, 2013
A. Hi cousin Sherry. You don't know what it means, I don't know what it means, and I'll bet 5 to 1 that your customer doesn't know what it means. Personally I think the phrase is completely meaningless. Please ask your customer, rather than playing this game of pretending to know, then asking for clarification from a third party; business is hard enough when people understand each other, and impossible when people don't understand each other but pretend to in order to not look uninformed :-)
But, yes, there are lots of gold plating industry standards that could be quoted. I would suggest starting with a look at IPC-A-600F "Acceptability of Printed Boards", then perhaps MIL-DTL-45204. If necessary go on to an ISO, ASTM, ANSI, ASM, SAE or other standards. We appended your inquiry to a thread which contains a very informed suggestion by Mark Baker.
Best of luck.
Regards,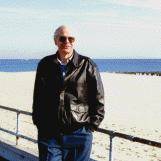 Ted Mooney, P.E.
Striving to live Aloha
finishing.com - Pine Beach, New Jersey