World's #1 finishing resource since 1989
No login needed: Chime right in
topic 59069
Specification for powder coating so we can give 5 year Warranty
November 10, 2009
Q. I have 2000 square 11G steel tubes 71.25" x 2" x 2" with welded end caps I need refinished. They were powdercoated with no primer at all and the paint is flaking, the bar is rusting. The tubes go to outdoor benches made of 6 tubes each and are exposed to NYC winter and salt spray from cars. Being that the finish is supposed to look nice, what is the best way to protect this material. We are investigating Hot Dipped and then powdercoated, but have found no one willing to do the work. Or would a plastisol finish be the best bet to get a nice "finished" look?
Any info would be greatly appreciated. Thanks.
Brian Hornick
- New York, New York, USA
---
November 11, 2009

A. Proper powdercoat is still probably the best way to go. I would check to see if it was possible to grit blast the tubes clean, use a good primer and then use the correct powder for the task. There is a huge amount of powder blends on the market now. Some shops prefer to use only what they have in stock or are used to doing, rather than the best choice.

Since the ends are capped, people that have systems that require "dipping" such as galvanizing,dipped vinyl and plastisol will not want the job as they will want to float. They may also hold a large amount of the coating inside and that is an excessive cost.

If the rust is bad, grit blasting may eat completely thru the tube. Grit blasting may be ok to remove the old paint, or you may have to use a high temp thermal process.

I would price both new and repaired as new may be cheaper. You could use galvanized tube on the new. It requires a special primer for optimum adhesion to the galvanize, or it will peel earlier than desired.

James Watts




- Navarre, Florida





---

November 11, 2009

A. Hot dipped and powder coated would be ideal. Can't find any one willing to do the work? Send them to me! We do a great job here in Australia.


Bill Reynolds [dec.]
consultant metallurgist - Ballarat, Victoria, Australia
We sadly relate the news that Bill passed away on Jan. 29, 2010.


---
November 12, 2009
A. So then, this would make you the first person in the history of NY that has had a project like this? :-)
If this has never been done successfully, where are you going to find the magic dust that will give you the edge? If it has been done successfully, research the process and duplicate it.
The primer for powder coating is a properly pretreated substrate, if the powder coating on the product that you have now is flaking, the substrate was not pretreated properly (is it failing before it even gets installed?) or the paint is undercured.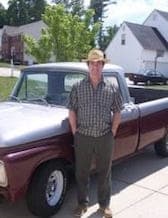 Sheldon Taylor
supply chain electronics
Wake Forest, North Carolina
---
November 16, 2009
Q. Thank you for your responses. This product has 1 NYC winter on it. I sent one of the tubes out to a plastisol applicator, and his determination was the tube IS primed. So, he agrees it was a preparation issue. The majority of the powder on the tube is adhering very, very well, and he questions the expense of getting it off. I will get that quote soon. I will also quote new tube.
Is zinc based powder primer a good alternative to electro plate galv or hot dipped galv?
Brian Hornick
[returning]
Street Furniture - NYC, New York, USA
---
November 17, 2009
A. Hi, Brian. Putting zinc on a steel item sacrificially protects it so it will not rust in a scratched area and will last longer. A zinc based primer is one way to do it, but is still easily scratched through to the steel, and not the equal of zinc plating under the paint, which is not the equal of hot-dip galvanizing under the paint -- primarily because of the weight/thickness of the zinc.
Regards,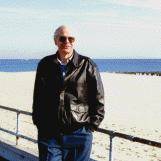 Ted Mooney, P.E.
Striving to live Aloha
finishing.com - Pine Beach, New Jersey
---
---
November 29, 2012
Q. Hello, we are buying some equipment from a Chinese manufacturer. The equipment is similar to playground equipment made mostly from 2.5mm hot rolled steel tube. I would like to be able to offer a 5 year warranty to our customers on the paintwork against rust corrosion. We are based in the UK so the climate is wet & humid and often close to the sea. The warranty would be conditional and dependent on carrying out & recording regular maintenance checks and would not apply if the surface is damaged.

The manufacturer is offering the following process:
Step 1: degreasing
Step 2: water washing
Step 3: acid washing
Step 4: water washing
Step 5: surface conditioning(neutralising)
Step 6: water washing
Step 7: zinc phosphating
Step 8: water washing
Step 9: oven drying
Step 10: spraying zinc rich primer 20micron
Step 11: heating
Step 12: Powder coating 80-120micron

They are using Akso Nobel powder products. Assuming all the processes are carried out according to manufacturers specification should this be sufficient? If not can you suggest an alternative specification. We send in independent inspectors to check the finishing, apart from measuring coating thicknesses with an Elcometer what else can we do to check the quality of the finish?

Thanks you for your help.

Best regards

Paul

Paul Martin
specifier - Woking, Surrey, England
---
November 29, 2012
A. Hi Paul. Warranties are a difficult situation. Get your powder coater to supply a non-revokable surety bond to pay the warranty costs if something goes wrong.
But I don't think the spec is adequate. I think you need e-coating after the phosphate. I'm not sure you need the zinc-rich primer. My e-coated & powder coated expanded metal patio set (see letter 34112 for photo) has lasted 13 years on a salt water lagoon with insignificant rusting (probably none at all for 8 or 9 years) and zero maintenance. [Update July 2020: that patio set sat in Superstorm Sandy flood waters for a week and is still in pretty good shape although over 20 years old. Zinc phosphatizing, e-coating, and powder coating can be fabulous]
Opinion! Although specs are important, I personally don't believe you can simply spec your way to quality. It wasn't a simple spec change that let my new Maytag dishwasher fail in a half-dozen different ways within 2 years after my old Maytag washing machine lasted 38 years without a single repair call; it was the company abandoning a former passion. I'm a dinosaur who thinks you can't get quality without taking it personally; I hope you're able to do that from thousands of miles away :-)
Regards,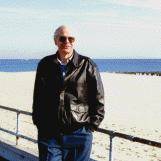 Ted Mooney, P.E.
Striving to live Aloha
finishing.com - Pine Beach, New Jersey
---
November 30, 2012
A. We would not give a warranty on that coating spec. Powdercoating, like paints, is porous, so water will eventually get to the steel.
If it were galvanized first, then a single top coat of powder, it would be warrantable.

By the way, 2.5 wall thickness tubing would more normally be cold rolled, not hot. If it really is hot rolled, what do they do to remove mill scale? Or is the powder adhered to the mill scale, which itself has poor adhesion to the steel?

Geoff Crowley
Crithwood Ltd.

Westfield, Scotland, UK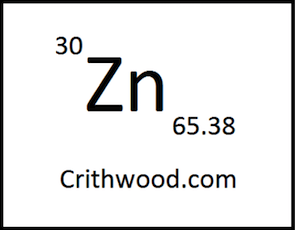 ---
December 1, 2012
A. A vexed question.
As the powder supplier is apparently AKZO NOBEL why do you not specify that the applicator be a "Warranty Approved" applicator and for good measure accredited to ISO 9001.
You could then invoke Akzo warranty when your Chinese products fail.
Alternatively you could seek out a good local manufacturer use gal tube as a base and probably Si-Br consumables for any weldments. After that you could look at a similar spec to that proposed in the knowledge that your supplier is accessible and accountable locally.

I think a lot of us lose sight of the fact that quality is a very saleable product accessory.
Perhaps we also lose sight of the multiplier effect on our own economies?
Let us face it if the Steel is local then local people were paid to make it.
They bought local food & local real estate.
The local food suppliers also invested in the local economy and so it goes on.
In Australia we estimate that multiplier effect for manufacturing jobs at ~ 4:1.
Europe does not appear from OZ to be in really good shape economically?
Why not sell quality & patriotism rather than cheap dubious goods?
Regards,
Bill
William Doherty
Trainer - Salamander Bay, Australia
---
December 1, 2012
A. Bill said...
"...You could then invoke Akzo warranty when your Chinese products fail...."

In the U.K. the Akzo Nobel warranty is only afforded to the applicator.
We are an "Akzo approved applicator" and the system here is that the powder manufacturers warranty is to the applicator, and only covers certain aspects (such as gloss and colour fading, resin breakdown etc - the powder itself), whereas the applicator is offering the warranty to the end user/ purchaser.

So the purchaser can't claim the coating manufacturers warranty directly.

Good points about local supply. We have a customer in playground equipment and he finds that buying local is a saleable attribute. He advertises that his products are made, coated, assembled within a 30 mile radius, and local authorities who buy see that as a value-added aspect.

Geoff Crowley
Crithwood Ltd.

Westfield, Scotland, UK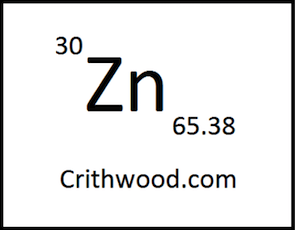 ---
December 3, 2012
A. Good point Geoff.
I suppose I was thinking more along the lines that to gain Warranty Applicator Status you have to be accredited by the Powder Supplier and subject to random check visits.
So, a combination of ISO 9001 (giving assurance of repeatability and record keeping) and warranty applicator status (giving assurance of performance level)would be comforting.
It is OK to perform cure, adhesion, impact resistance, abrasion resistance, salt spray et al once the goods arrive but what do you do if they are found to be defective?
It is a "slow boat to China" and slower returning.
Regards,
Bill
William Doherty
Trainer - Salamander Bay, Australia