Where the world gathers for
plating, anodizing, & finishing Q&As since 1989
-----
Please explain Electroplating Additives
September 4, 2012
Q. Is it possible to list down the chemical names that is being used as additives (wetting agents, brighteners, levellers, etc.) for electroplating purposes? or can we at least classify them?
Nilufer ULGUDUR
Student - TURKEY
---
September 4, 2012
A. Hi, Nilufer. You've pretty much got it.
Wetting agents serve a number of functions, but probably the most essential one is helping to dislodge hydrogen bubbles from the workpiece so they don't cause pitting. The item being plated is cathodic, so there will be some amount of hydrogen released at the work surface when you pump electrons onto a surface immersed in an aqueous solution, and you don't want those bubbles to stick. Sodium lauryl sulfate and similar additives are used for this purpose.
Brighteners and levelers depend upon what metal is being plated, and the nature of the plating solution (acid, alkaline, cyanide, etc.), but their general function is to help obtain a smoother, brighter, smaller-grained, plating of more even thickness. Faraday's Law tells us that positively charged ions will be reduced and metal will be deposited wherever the excess electrons are, so high current density areas will get more plating. And Ohm's Law implies that corners and edges will plate fastest, and that as soon as you have an asperity form, it will grow into a nodule. These levelers and brighteners are formulated to be attracted to such features (perhaps at different scales) and "shield" them so that the current flows elsewhere, causing both more new growth sites and a more even deposit.
Regards,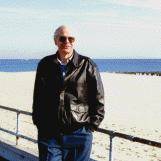 Ted Mooney
, P.E.
Striving to live Aloha
finishing.com - Pine Beach, New Jersey
---
September 5, 2012
Q. Thank you so much for your reply in such a short time. Your answer is helpful.

I'm still looking for commonly used chemical names as additives. Is there any list that designates main chemicals' structural formula? I have some brighteners names like "thiourea, thiocarbazone, etc. for ex. I just wonder is anyone included a list of these commonly used chemicals. the formulation is a trade secret, I admit, but I just need to know what type of chemicals are being used as additives? Hope I'm clear..

Thank you..
Nilufer ULGUDUR
- TURKEY
---
September 5, 2012
A. Hi. Again, appropriate brighteners depend on what you are plating. For example, in nickel plating, the old fashioned brighteners and levellers include saccharin, coumarin, formaldehyde, and 2-butyne1,4-diol. These are discussed in ASM Metals Handbook Vol. 5, "Surface Engineering".
Although I know nothing of practical formulations, according to an ad in the plating journals, chemicals used in modern nickel brighteners are formulated from PPS (propanesultone) or PPS-OH [1-(2-Hydroxy-3-sulfopropyl)-pyridinium betaine]. The same company advertised N-benzylniacin 24-26% w/v as well -- but again, I don't know what it does.
As far as I know, thiourea and thiocarbazone, do not find use in nickel plating, but may be used in tin and other plating. Considering that brighteners are proprietary, and there are so many different metals plated, from acid, alkaline and cyanide baths, I don't really expect that you will be able to tabulate them all.
On your next reply please tell us what you are trying to do. People don't look for such lists for no reason, and that's what I'm getting at. Thanks!
Regards,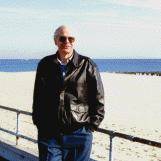 Ted Mooney
, P.E.
Striving to live Aloha
finishing.com - Pine Beach, New Jersey
---
September 6, 2012
Q. Yeah, you are right. I need to tell what I'm trying to do :)
A lab-scale electroplating laboratory is trying to be established. And a XRF analyzer is planning to be installed.
What I'm trying to do is to minimize the waste from this activity. For minimization, I need better control on the process. So, I'll need to measure as much as I can. I don't have an idea whether these additives can be measured by an XRF or any other method. And I'm trying to have as much as information on these additives before going on next step, that is how to measure these in a plating bath. Exact formulation is not very much important for me. Just a component in these chemicals may be enough for me. I'm at the very beginning of my research. But trying to do my best on these chemicals.
Hope I'm clear enough.I'll be looking ASM volume 5. Thank you so much for your time and help.
Nilufer ULGUDUR
- TURKEY