Where the world gathers for
plating, anodizing, & finishing Q&As since 1989
-----
Powder coating a frame or a whole car
RFQ: I need my frame for a 1987 Mazda p/u powder coated or painted silver.
Joe Watson
Hobbyist - Lincoln, Nebraska, USA
2004
Ed. note: Sorry, this RFQ is outdated so private contact is no longer available, but public technical replies are still welcome! No public brand/source suggestions please ( huh? why?)
---
---
Q. Hello,

A few years ago I had my entire hot rod chassis, suspension, brake parts, and all other steel components powder coated. Last winter I had to haul it on an open trailer through the Midwest in the middle of January. The road salt from that single 12-hour trip created thousands of rust spots on what was once a nearly flawless undercarriage. Please advise me to the best method of finishing steel automotive parts for corrosion and wear protection. Powder coat is NOT it!

Thanks
Gary L
- Arlington, Virginia, USA
December 7, 2011
A. Hi Gary,
Unfortunately, you did not include in your post the type of powder used to coat the hot-rod or the pre-treatment the coater applied prior to applying the powder. The resistance to corrosion is a two point attack, requiring a good pre-treatment and the correct choice of powder.
If galvanising is out of the question then zinc phosphate would be top of my list. The choice of powder, as the items are out of view and you wash the hot-rod after each race, my choice would be the most resistant to corrosion -- an epoxy based powder top coat. You could even specify an epoxy primer coat into the coating system.
I think you will discover that most commercial chassis and brake parts ARE powder coated but with a good pre-treatment included.

Terry Hickling
Birmingham, United Kingdom
A. I have to agree with Terry. A properly prepared surface with a good powder coat should shrug off a little bad weather and salt. It sounds like you got a second rate job.

Personally, I'd prefer hot dip galvanize. Look at those Armco metal barriers along many roads - they are hot dip galvanized, and many are still in good condition after up to 50 years out in the weather and salt. Hot dip will also coat much or most of the interior of your frame, areas powder coat will not reach.

Take it to a reputable hot dip galvanizer and it will outlast both you and the rest of the car.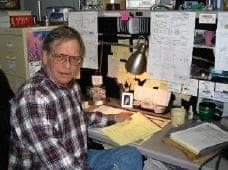 Jeffrey Holmes, CEF
Spartanburg, South Carolina
Q. The parts were abrasively blasted, and then coated with a polyester powder. No phosphating pre-treatment was applied. This was consistent amongst all of the shops that did the work (3 total in VA, MD, and PA), and the problems with the coating are not isolated to any particular shop's work.

Especially on the chassis, areas that were deeply recessed within a corner or along edges have the most rust. I understand from reading that it is difficult to get coverage with powder coat on these areas. With that being said, if you need someone with a PhD in physics to do your powder coating correctly, then what good is it? At least with conventional epoxy primer & paint, the coverage is somewhat uniform in this regard.

All of the parts on the car that were zinc plated held up far better than the powder coated parts. Yes, the zinc coating became somewhat discolored and chalky, but there is no rust on those parts.

Hot dip galvanizing sounds good, but will that make it impossible to press in bushings, ball joints into the parts afterward? Or will I then need to find a machine shop to mill the openings back to spec?
Gary L
[returning]
- Arlington, Virginia USA
A. First off, let's understand that powder coat, done correctly, is a durable finish. I have some outdoor furniture which has now been out in the weather for ten years and which still looks like new, and there are thousands of outdoor applications where powder coat holds up just fine.

Hot dip galvanize is even better, but it does build considerable thickness. The thickness varies from one galvanizer to another, and from part to part, depending of part geometries. You might find thicknesses in the range of as little as .005", or three times that much.

Threads will likely have to be chased with a tap or die, and critical bores may have to be drilled, reamed or honed. The good news is that zinc is soft enough that most of that work can be done with ordinary hand tools.
December 14, 2011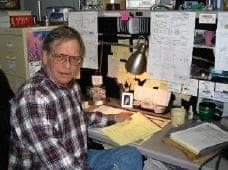 Jeffrey Holmes, CEF
Spartanburg, South Carolina
---
---
Multiple threads were merged: please forgive repetition, chronology errors, or disrespect towards other postings [they weren't on the same page] :-)
---
---
Q. I'm restoring a 66 GTO convertible. I have the body off and it's completely stripped down. I'm going to get it blasted, and the blasting shop also does powder coating. I was thinking about having them powder coat the whole car. Most people I talk to say that is a bad idea for two reasons. 1) If it gets damaged or dented there is no way to repair it. 2) It won't look as good as paint. But what if I use it as a base? If so what would be the advantage of that? I'm thinking for making something look good long term and last a very very long time. If so what would be a good process to do this? What stages of powder, then what type of paint of the top? Powder, etch it with sand, high build primer, paint, then clear coat? Can I skip the primer over the powder coat? Would this really have big advantage over just painting? Also would it be better to do the frame in powder or POR-15 [affil link] ?
Corey Sande
- Oregon
July 14, 2012
A. Hi Corey.
It is the pretreatment (before painting or powder coating) that most affects the long-term corrosion resistance. If the shop can phosphatize the car, that's what you would want. If they can e-coat it, that's what you want. Short of those things, the POR-15 [affil link] is probably the best approach. Powder coating in lieu of painting is likely to cause the problems people warned you about, without significantly increasing the corrosion resistance.
Regards,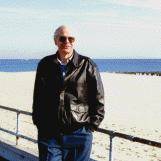 Ted Mooney
, P.E.
Striving to live Aloha
finishing.com - Pine Beach, New Jersey
A. Even if you could powdercoat a car for the basecoat you would need some way to adhere the clearcoat to the powder coat basecoat. There are only two ways to do that: mechanical scratch or chemical. What you need to worry about is from the time it gets sandblasted to the time it gets a epoxy primer or direct to metal primer because if you get the metal contaminated it will come out later ruining the job. So that is what you have to relay to the sandblaster and the person who is doing the job. The foundation is the most important factor here because after you paint it, you can't lift the paint up like carpet and fix the problems underneath and lay it back down. So keep that in mind if you're going to restore that car.
Cesar Leon
- Las Vegas, Nevada
A. Without disagreeing with the responses above, it is interesting that..

1. Some new cars are powdercoated.
2. It is impossible to visually tell the difference between powder applied and liquid applied paints in many cases.
3. Most white goods are powdercoated.

Geoff Crowley
Crithwood Ltd.
Westfield, Scotland, UK