Where the world gathers for
plating, anodizing, & finishing Q&As since 1989
-----
Dry film lubricant over a zinc chromate?
March 27, 2012
Q. Does it make sense to apply a dry film lubricant over a low alloy steel part that is zinc plated and chromated? Or is that somehow redundant? Or is it just a plain bad idea?
Paul Stuart
Mechanical Consultant - San Jose, California, USA
---
April 9, 2012
A. First of all, a brief description of how a threaded fastener works: As the nut is tightened against the bolt (or vice versa), the bolt is extended. It then acts as a spring to hold the assembly together. In order to effectively transfer the torque on the nut or bolt to the tension on the bolt, lubrication is extremely important. As Kerry Bock wrote in Machine Design a few years ago, "Lubricants are critical to healthy bolted joints." So to answer your question, applying a dry film lubricant is a "best practice." Unfortunately, it is not the most common practice, and most nut-bolt assemblies are under-torqued.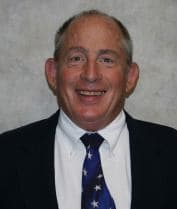 Tom Rochester
CTO - Jackson, Michigan, USA
Plating Systems & Technologies, Inc.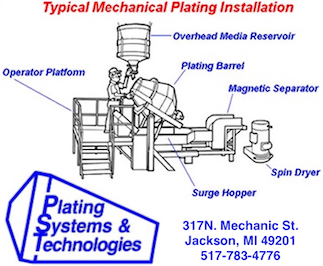 ---
---
December 14, 2012
Q. We have a customer whose drawing requires us to add type 2 zinc chromate per ASTM B633 [affil. link] . It also requires dry film lube i.a.w. AS5272 TY1 To a specified surface on the part. The part is 4140. The drawing specifically requires zinc chromate then dry film lube.

Is the bake , 1 hour at 350 or 400 ° F, during the dryfilm lube operation, detrimental to the chromate?

Can these two processes be done successfully? Should I specify hex-free chromate, or does it have 150 °F limit as hex chromate does?

Needless to say the parts come back looking terrible, cracks and areas where plating flakes right off. I'm also assuming the corrosion resistance of the chromate seal is rendered useless by the dry film lube bake. Any insight would be appreciated.
John Thun
quality - Philadelphia, Pennsylvania, USA
---
December 20, 2012
A. Dear John,

If you use some hex-free (non-dyed) chromate conversion coating on zinc, you can even bake 2 or 4 hours at 200 °C without rendering aspect or even corrosion resistance.

Hex chrome will crack and peel off, but trivalent may not and can be a suitable surface to apply that lubricant.

Hope you can solve this! Regards,
Daniel Montañés
- Cañuelas, Buenos Aires, Argentina