Where the world gathers for
plating, anodizing, & finishing Q&As since 1989
-----
Need to get Corten steel sculpture back to original polished silver look
February 19, 2012
Q. Hello, anyone had the privilege to recover back to new an sculpture about 35 years old made of corten steel.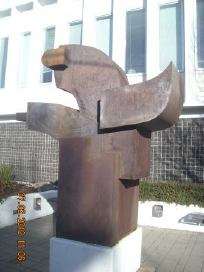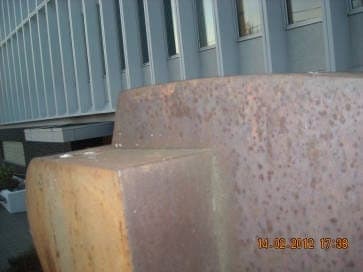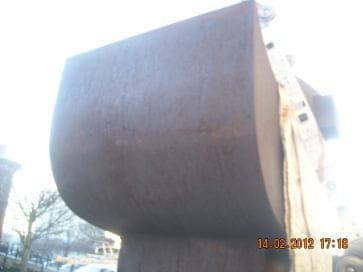 Have a project that needs this finish and have no experience on how to do it, maybe someone already had this type of challenge before and wants to help me.

Thank you
Gerardo
Gerardo Migliorini
- Victoria-BC- Canada
---
February 21, 2012
That is job for professional metals conservator - try to contact Canadian Conservation Institute (Mrs. Lyndsie Selwyn). Hope it helps and good luck!
Goran Budija
- Zagreb, Croatia
---
February 24, 2012
Hi Gerardo
Corten steel is a 'Weathering Steel' designed and intended for outdoor use. It develops an attractive 'rust' type finish which, once formed, requires no maintenance.
It is difficult to be certain from a photograph, but it looks to me exactly like it should.
Artists choose this material for its appearance and would probably be most upset if you try to change it.
It is possible to chemically remove the coating - difficult and probably dangerous for a non specialist - but the surface would rapidly revert to its intended form very quickly.

For more information try www.cortensteel.com/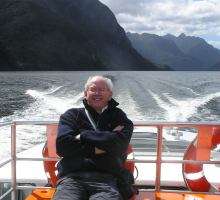 Geoff Smith
Hampshire, England
---
February 29, 2012
Thank you for your input I will contact Miss Selwyn at CCI learn from what she has to say about this sculpture.
Again, thank you so much.

Gerardo Migliorini
Gerardo Migliorini
- Victoria BC
---
February 29, 2012
Hello Friend, you are a fine man, contacted the guys in Spain and things are on the move, also for your knowledge a similar restoration was underway for a LOVE sculpture from an American Artist Robert Indiana due to the piece looking a bit tired and with corrosion problems, the results were

BABY ORANGE COLOR ( VERY ATTRACTIVE)

THANKS A MILLION TIMES

Gerardo Migliorini
- Victoria-BC, Canada