Where the world gathers for
plating, anodizing, & finishing Q&As since 1989
-----
Graphite anode use in plating
1999
Q. I have a customer who does type II anodizing. he is requesting graphite cathodes. However, I have no idea what type of graphite to use, or sizes of cathodes. tank is 6' x 3' x 42" deep (36" solution level).
Can anyone give me pointers?
Thanks in advance
Bruce
Bruce O'Brien
- Chandler, Arizona
---
A. Hi, Bruce. I can't help with any details except to say that Letter 1177 talks a bit about graphite anodes sometimes being used in continuous coil anodizing, as well as being part of the Sanford process, so Sanford may be able to advise you.
Regards,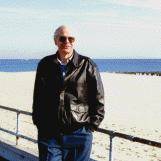 Ted Mooney
, P.E.
Striving to live Aloha
finishing.com - Pine Beach, New Jersey
---
---
2002
Q. Sir,
we use ss 316 anodes to recover gold from dragout of citrates and phosphates; we use SS sheets of 5" x 20" -- one as anode and other as cathode. We have electrolyzed the solution under acidic and alkaline media. We notice that these SS316 anodes are getting dissolved (but not the SS cathode).
My recovery efficiency has become very poor, and unwanted contaminants are getting deposited. We use only demineralised water, no halogenic ions. Platinized titanium anodes are costly and not long lasting . So advise why this problem and suggest what type of anode material to be used.
Thanks,

Panjala Mukesh
fashion jewelry mfgr.
Hyderabad, India
---
2002
A. Dear Panjala Mukesh,
You can use Graphite anodes this will solve your problem.
Varun Bhalla
- Delhi, Delhi, India
---
2002
Q. BY USING GRAPHITE ANODES GRAPHITE ANODES LOSING ITS BOND STRENGTH, IN TURN CARBON IS COMING INTO SOLUTION. PUTTING PP BAG IS ALSO IS NOT SERVING THE PURPOSE, AND I CANNOT AFFORD FOR FILTRATION IN THESE DRAGOUTS, AND EVEN I CANNOT GO FOR GOLD BUG.

Panjala Mukesh
fashion jewelry mfgr.
Hyderabad, India
---
A. Hello Mr Mukesh,

Use DSA anodes.

Thanks,
Siddharth Gadia
- Mumbai, India
---
A. Hi Panjala. It seems you can:
1. Try double-bagging the graphite anodes and adding a filter (even though you claim you can't afford one); or
2. Use platinum-clad titanium or mixed metal oxide DSA anodes (even if you find them too expensive for their life cycle), or
3. Buy a Gold Bug or other proprietary technology (even if you think it's too expensive).
Sorry, but when the three different highly conventional technologies have all been suggested, and all been rejected as too expensive, the problem may be in your perception/requirement for economy :-)
Luck & Regards,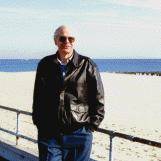 Ted Mooney
, P.E.
Striving to live Aloha
finishing.com - Pine Beach, New Jersey
---
---
2005
Q. OK, here is the situation: we use carbon/graphite anodes in our cathodic acid. Up until about a few weeks ago, the work that we got off of this plating line was like jewelry, absolutely perfect! Now here is where the problem comes in, we're not sure if something was dragged into the tank (we find this theory hard to believe because there are two water rinses before the acid, and the work sits in each of them for a total of 16 minutes-8 minutes each), or the second theory is that someone threw something in there (this one seems more believable due to a lot of things that have been happening around the shop lately).
The way the line is setup is soak cleaner first, then the electrocleaner, two water rinses then the cathodic acid. What is happening is we are getting a ton of foam on the cathodic acid. This foam resembles the same foam from the wetter that we use in our soak cleaner, plus the pH of the acid is normally a negative number and we are now getting readings of 2+.
This is causing a lot of bad work because it does not seem to rinse the caustic film off. What I am wondering is if the anodes got contaminated, and is there a way to get them clean? They are in the acid 24-7. We pumped the tank out several times and made a fresh one up, we sprayed the daylights out of the anodes ... I'm out of ideas. My next step is buying new anodes; we have 12 in the tank and the cost will be over $1200 ... the company is not happy with that at all especially since we just bought them in November of 2004. Somebody please help me! :)
Brian C. Gaylets
- Scranton, Pennsylvania, U.S.A.
---
2005
A. Have you checked the tank lining, crane dripping?
Good luck.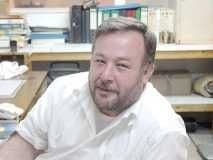 Khair Shishani
aircraft maintenance - Al Ain, UAE
---
2005
Q. Yes, we cleaned the tank out throughly, we checked for anything that may have been leaking, we came up with nothing on that end. I am almost positive that someone has thrown or we dragged wetting agent into our acid and now we can't remove it from the tank. Like I mentioned in the original posting, I believe that it is stuck inside of the carbon anodes.
Brian C. Gaylets
[returning]
- Scranton, Pennsylvania, U.S.A.
---
2005
A. What if you dummied them in another alkali solution, with the polarity reversed (graphite anodic), the oxygen on the anode may oxidize the organic matter on your graphite.
Good luck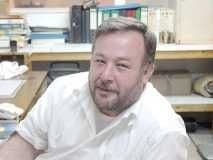 Khair Shishani
aircraft maintenance - Al Ain, UAE
---
2005
A. I like KS's idea of anodic, but I would do it in a very weak acid solution. Graphite is a sponge. You get alkali in it and it will take forever to get it out.
The dummy operation could be in a small tank to save on acid disposal, and anode-cathode spacing could be fairly close; 4 inches would not be bad. I would prefer periodic reverse with 10 seconds cathodic and 30 seconds anodic for a cleaning cycle.
You might try several soaks in boiling DI water.
These are cheap tries at a fix, but they will be a tad labor intensive.
James Watts
- Navarre, Florida
---
---
February 14, 2012
Q. I work in oil/gas industry. Our company have just installed an immersion copper plating system. A 13% chrome steel coupling will be copper plating. First, a thin layer of nickel will be plated as 1-1.5 microns. Second, it will be copper plated as 7-17 microns.

The designer now use the same stainless steel anode for both copper and nickel bath. Actually, the SS anode be corrosive very fast. Can I change anode to Graphite one?

Plating process is: Soak Clean -> Electro Clean -> Acid Dip ( HCl Acid) -> Nickel Strike (Wood's method: Nickel Chloride + HCl Acid) -> Copper Plating ( Copper Sulfate + Sulfuric Acid)
Khuong Han
- Vietnam
---
February 15, 2012
A. Insoluble anodes deplete metal and change pH but, yes, you can use graphite for both metal plating baths. Filter loose graphite particles, bag the anodes if possible.
G. Marrufo

Guillermo Marrufo
Monterrey, NL, Mexico
---
February 20, 2012
A. I personally do not like graphite anodes as even double bagging does not trap all of the tiny particles that it sheds. Also, there is a proper grade of graphite for plating and some vendors are not above providing a low quality one when prices or supply get tough.
James Watts
- Navarre, Florida
---
March 7, 2012
A. Hi,

Yes, graphite anode of a certain pure standard can be an alternate choice as compared to the current SS anode you used.
Graphite breaks down easily and runs less risk of chemical contamination. Graphite anodes can be molded into shape to accommodate the plating process of your oil tools parts, specifically the threads (premium or nor premium).
As you are in Tank Plating, there may be a limitation to the size of your plating tank - e.g., how would you accommodate immersion of a 40' long pipe?

Hopes this helps.

Patrick
Patrick Tan
- Singapore
---
---
October 8, 2012
Q. I've been using a graphite rod as the anode for small copper plating experiments. The problem is the graphite electrode disintegrates and mucks the solution up.

The electrolyte is copper sulfate/sulfuric acid at a pH of around 2. Is silver a noble enough metal where I could use it as an anode without it dissolving? Maybe by keeping the current density or voltage low enough?

Thanks.
Ray Avedian
Hobbyist - Los Angeles, California
---
October 9, 2012
A. Hi Ray. Although expensive, platinum clad titanium is the material of choice for non-consumable anodes. Or google DSA (dimensionally stable anodes).
But do the anodes need to be so carefully shaped, or why aren't consumable copper anodes a viable answer?
Regards,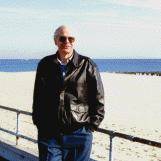 Ted Mooney
, P.E.
Striving to live Aloha
finishing.com - Pine Beach, New Jersey
---
October 15, 2012
Q. Hi Ted,

The reason I can't use copper anodes is because the experiment I'm doing requires there to be no replenishment of the copper in solution. That's why I needed something inert like graphite. But I took your advice and found a reasonably priced 2" x 3" platinized titanium anode that should do the trick.

Q. By the way, how do industries that use graphite electrodes, like in making sodium metal through electrolysis, keep the carbon dust from getting into everything?

Thanks, Ray
Ray Avedian
- Los Angeles, California
---
October 22, 2012
A. 2nd Q: Anode bags and continuous filtration.

Guillermo Marrufo-Mexico
Guillermo Marrufo
Monterrey, NL, Mexico
---
---
Uses for Graphite Anodes?
December 2, 2020
Q. Hi,
I am here to understand potential application for Graphite anodes -- used. We are in possession of a few tons of graphite and looking for application of the same in various industries. Can anyone suggest application of these graphite anodes which can be used in other industries.

Any tips for potential application / customer industry would be helpful.

Best regards

Sajith
Saj R.
[last name deleted by Editor]
- Amsterdam The Netherlands
---
December 2020
A. Hi Sajith. As you can see from the previous entires on this thread or by searching the site, graphite anodes are occasionally used in miscellaneous applications in the plating industry, and you might find a trivalent chromium process supplier who still sells graphite anodes as part of their process.
Sorry, we can't post your contact info because the site would turn into a spamfest in a week if we didn't remove commercial benefit from postings here, but there are four or five Facebook electroplating groups which are already spamfests, and you could also post your inquiry there. Good luck!
Regards,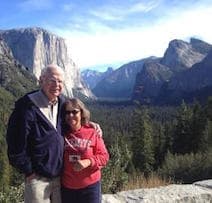 Ted Mooney
, P.E. RET
Striving to live Aloha
finishing.com - Pine Beach, New Jersey
---
December 2, 2020
A. Hi Sajith. Just an idea for you - as much as I know one of the serious usages of Graphite anodes may be in brush or spot plating applications (something known as "Dalic process" in France or "SIFCO process" in US)
Leon Gusak
- Winnipeg, Canada