Where the world gathers for
plating, anodizing, & finishing Q&As since 1989
-----
Ion Nitriding Q&A, Problems & Solutions
Q. We have been doing Ion nitriding of components. Recently we have a batch which came in with decolorization (Blue turned with white patches)

Can someone advise the reason for decolorization?
Jagathees chandran
- Mumbai India
September 28, 2023
---
---
↓ Closely related postings, oldest first ↓
---
---
Q. We are having a set up, for doing plasma nitriding. We under take different type of jobs like gears, etc. Recently we tried to do the plasma nitriding on a component of ring shape. For volume accumulation we stacked the rings one over the other. After plasma nitriding we find that the top ring gets proper hardness whereas the bottom and pieces stacked in the middle have low hardness. We like to know the reasons. We feel that it may be due to

1. contact of one surface over the other preventing the gas entry or

2. the rings form a hollow shaped tube and the gas is prevented from circulation by the bottom base on which the rings are kept. Virtually the gas are stagnated in the bottom portion.

Please say our views are correct or any other reason exists

thanks
Harish Patel
diesel mfg. - Bangalore, India
2000
A. I am not an expert in ion-nitriding nor have I ever done it. But I know a few things about plasma and these are just comments. I believe the purpose of plasma is to generate and accelerate nitrogen ions and shoot them into the steel (or implant them) which then diffuse to a desired distance depending on temperature. The plasma and temperature both need to be uniform around the part to impart uniform properties. When you stack parts, the plasma may not be uniform around the part. As a matter of fact, there will be no plasma where parts surfaces are in contact with each other.

In a hollow tube, you have a different problem. Depending on the diameter, you may need a separate anode inside the tube to sustain plasma uniformly.
Mandar Sunthankar
- Fort Collins, Colorado
A. Hello,

I have many years hands on experience with plasma nitriding and can confirm that you need to space the components apart. The spacing is critical if you are to get uniform nitriding and minimal movement. Also note that any spacers will have to be sufficient in number to support the column if you stack and will not contribute to distortion of the rings. Also, where the spacers touch the rings you will have a "soft Spot" which will not be nitrided at all.

Best Regards

Richard Buster
- Wolverhampton, United Kingdom
A. Dear Sir,

The so called soft spot, where two components touch other, does it appears different/visible with eyes, is there a color difference, etc.

With Regards

Maulik Savalia
- Rajkot, Gujarat, India
October 30, 2011
---
---
Q. I have a final project about ion nitriding. I want to know why is there glow seam have a purple colour. What is hollow cathode effect and how to prevent it. What is the material of the vessel?
Hendri Susanto
Bandung Institute of Technology - Bandung, Indonesia
2001
A. Hi,

The purple seam is a natural outcome of the plasma reaction. It is called the sheath of the plasma and it is an indication that nitriding is proceeding well, if you are using the right gas chemistry i.e. 30% nitrogen and balance hydrogen.

If the colour of the seam changes to whitish, there is localised heating taking place...too much current is being used by the workpiece, tending to overheat. If the colour is pinkish, there is too much hydrogen. If it is bluish, there is too much nitrogen.

The hollow cathode phenomenon is not a surface phenomenon like the seam. The HCP occurs when you try to plasma nitride objects with deep holes, especially blind holes so that the gas movement through and through does not occur. This can lead to over-ionisation inside the hole where gas is entrapped, and can lead to uncontrolled heating. Actual melting of your workpiece can take place.

HCP is automatically controlled by microsecond switching when you use advanced design DC Pulsed Power Supplies.

Do let me know if this satisfies your query.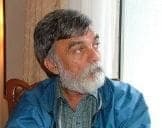 Max Babi [deceased]
- Chennai, Tamil Nadu, India
(with great sadness we acknowledge the passing of the great
Sir Max [Mushtaque Ali Khan Babi] on March 15, 2015)
2005
---
---
Help me explain the advantage of ion nitriding
Q. Hello, My Name is Ron Pincombe I live in Michigan. I have been working with Ion Nitriding furnaces for about 3 years now its a very impressive process compared to the heat treating methods in the past which I am familiar with since I have worked in the Heat Treating field for almost 10 years. This site has been very helpful to me, because I am working for a Company that bought a Eltropuls Furnace made in Germany, in which, I talked them into buying it from the Eltropuls Company in Oxford where I got my Training about how to operate and design the programs to run The Furnaces. My Problem is that I have been trying to get my boss to learn the program that will work but, he wants to run the old carbonitriding method and he is only letting me set the program to a 30 hydrogen and 30 Nitrogen mix. He will not let me qualify the process he is running because he is sure he is right. I don't want to prove him wrong but, how do I show him the correct way with him accustomed to his ways. I guess, The Question is How do I explain the differences in carbonitriding and Ion Nitriding in the simplest form?

Anyway, Thank you for this website and Your Time.

Kindest Regards,
Ronald Pincombe
Ion Nitriding Surface Technician - Wixom, Michigan, U.S.A.
2007
A. You work for him and can't make him listen, less can we. Do as he says. He's the boss, he pays the bills and he will suffer if the things do not come out right. If he really makes lousy technical decisions, he'll probably end up getting rid of it just to offer you the chance to buy it and prove how smart you are.
Guillermo Marrufo
Monterrey, NL, Mexico
A. Persuasion my dear friend, persuasion. Your boss says don't fix it if it ain't broke. He may have reasons not to disturb what is working for his customers. So you may have to keep bugging him until one day he needs some improvement or a new solution, that when you jump and prove it. Also, it is prudent to use new process on a new product that is being introduced.
Mandar Sunthankar
- Fort Collins, Colorado
A. Dear Mr. Ron Pincombe,

Off hand I would say Carbon Nitriding uses high temperature in their process compared to lower temp for ion nitriding. Material you are handling will have more integrity than the ones processed in the old manner.

I am not familiar with your equipment but looks to me its a sort of PVD, Physical Vapor Deposition. I am really interested in this subject and I hope my answer will attract flack from more experienced readers.

I am not promising but I will give you inputs as I come across new infos or Ideas.
Joseph Franco
- Imus, Cavite, Philippines
---
---
Q. I'm doing Ion and gas nitriding for almost 3 months my question is:

What is the meaning of anode and cathode in ion nitriding?

Why do we use nitrogen to backfill the chamber vacuum?

Thank you
Mario Billissi
steel - Toledo, Ohio
2007
A. Dear Mr.Mario Billissi

see it is a ion nitriding process so,we need to use nitrogen to form nitrides in the matrix (case) of the material.

I think you know that we need some potential difference in order to ionise the gas . so,for this you are giving a positive charge to you are chamber and negative bias to you are working material in vacuum environment by giving high K.E to ionised ions . SO + is anode and - ve is cathode .

Regards,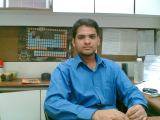 A.Murali Krishna
pvd process engineer
Pune, India
---
---
Need Used Plasma Nitriding Equipment
Need plasma (ion) nitriding equipment (used). Please help me. Regards!
Fran Bermane
buyer - Croatia
October 3, 2008
Ed. note: Sorry, this RFQ is outdated so private contact is no longer available, but public technical replies are still welcome! No public brand/source suggestions please ( huh? why?)


---
---
Q. We have alloy steel rods which were subjected to ion nitriding. Base material and nitrided layer properties result to be complying.
Most of the batch items highlight plenty of defects (macrosopic and well visible at the naked eye) spread on several surfaces, both nitrided and not nitrided (only ground) surfaces.
Defects are a sort of swallow and large pits of very regular shape: we see a nearly rectangular material loss when observed in sections, with a a high width-to-depth ratio, and they are full of iron oxides.
Could it be some anomalous corrosion phenomenon occurring during nitriding? The only further step is lapping (barrel finishing).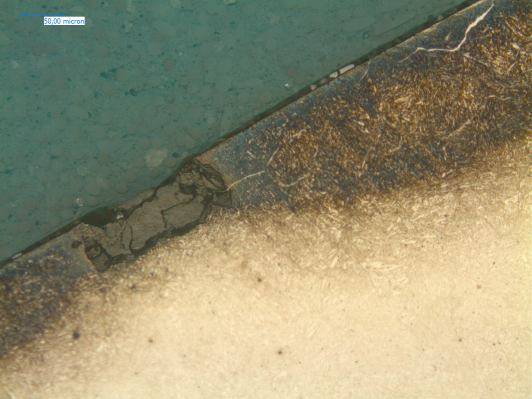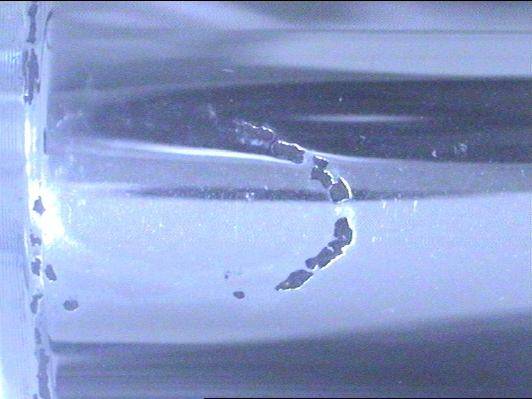 Andrea Vecchi
R&D - Carpi (MO), Italy
January 11, 2012
Could be that stresses caused by grinding are overcoming matrix strength of intruded surfaces. You might try stress relieving after grinding but before noticing. Something like 2-4 hrs. at 192 C.
Kent Backus
Fort Worth, Texas, USA
---