Where the world gathers for
plating, anodizing, & finishing Q&As since 1989
-----
Cadmium plating attempts lead to black smut
December 24, 2011
Q. I recently purchased a 30 gallon cadmium plating kit. The chemicals came premixed to be added to distilled water.
No matter what voltage or amperage I use the parts come out coated with a black smut. This smut can be removed by scuffing with scotch brite or blasting with plastic media. In the baking process a more brown stain comes out that can be somewhat removed the same way. The parts are never as bright as they should be.
I thought that the smut might be coming from too much sodium hydroxide since sodium hydroxide turns everything black. I did some research and learned that the bath should have mostly sodium cyanide. In looking at the MSDS sheet that came with it I found that there is only a minute amount of sodium cyanide and a huge amount of sodium hydroxide. When I brought this to the attention of the person that sold the kit to me he said that if I wanted a bath high in sodium cyanide I should have asked for it. Of course he wants to charge me for another mix of chemicals. That may not be so bad except that he does not seem trustworthy. I would not know for sure what he is giving me as I no longer trust him. There are few other reasons for that I will not go into.
Maybe I am barking up the wrong tree but his is the only formula I have seen that calls for a miniscule amount of sodium cyanide. It seems like a good place to start in trying to find the problem. The cadmium seems to be plating good and it adheres real well. Can anyone help? Should I try to correct this by adding more sodium cyanide? Also if I have to start a new bath can someone recommend a supplier?
Chris Jackson
aircraft - Stevensville, Montana, USA
---
December 26, 2011
Hi, Chris.
We don't recommend suppliers in this forum (made possible by advertisers), and few readers have any interest in jumping blindly into the middle of a contract dispute :-)
There are some low-cyanide formulations, but you should have reputable plating texts on hand like the Metal Finishing Guidebook or the Electroplating Engineering Handbook -- especially if you are working with the violent and instantaneous acting poison, cyanide, and especially if you are working with the bioaccumulative toxin, cadmium, which so many people have been working so hard to remove from aircraft specifications.
I don't know your level of plating experience, but if you are just learning electroplating, and doing it as a self-taught hobby, you should probably be practicing with zinc or nickel, or something less dangerous. And you are hopefully practicing on scrap, not on flight parts which could be weakened by etching or hydrogen embrittlement (remember that baking is required immediately after each plating attempt, not after you're all done). Good luck.
Regards,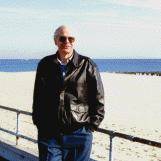 Ted Mooney
, P.E.
Striving to live Aloha
finishing.com - Pine Beach, New Jersey
---
December 26, 2011
I would not ask someone to jump into my dispute. Just explaining my situation. I don't have time or patience to deal with him and as far as I am concerned the dispute is over. I will chalk it up as experience.

This plating must be done in a cyanide bath as called out in the service manual. I do understand that the baking must be done after each attempt. I have been practicing on non-airworthy parts. I was hoping that someone reading this would have some idea of what is happening with the smut on parts I am trying to plate. I'm sure it would be helpful to have some plating texts on hand.
Chris Jackson
- Stevensville, Montana, USA
---
December 28, 2011
Hi, again.
Yes, hopefully a reader will recognize what the issue probably is. Sorry, but unfortunately I don't.
Regards,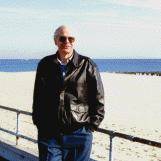 Ted Mooney
, P.E.
Striving to live Aloha
finishing.com - Pine Beach, New Jersey