Where the world gathers for
plating, anodizing, & finishing Q&As since 1989
What is the most lubricious and durable finish for a GLOCK?
-----
Q. I would like to know if anyone has heard of Armoloy plating. If you have could you give some information to me? I would greatly appreciate it.
Robert K
[last name deleted for privacy by Editor]
Naval Aviation Depot
1996
---
---
Q. I was looking for Armoloy forever. My father has a Browning Highpower pistol that is finished in Armoloy, and is exquisite to say the least. I'd like to know what shops do this for firearms as he bought the pistol already finished and could not tell me were to look.
B Cobb
1999
---
A. Hi, folks. Armoloy® is a trademarked name for "thin dense chromium plating". This website is a place for people interested in metal finishing to share camaraderie and exchange technical tips, but apologies, we can't post brand suggestions or sourcing here (why?) Sorry!
Regards,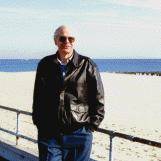 Ted Mooney
, P.E.
Striving to live Aloha
finishing.com - Pine Beach, New Jersey
---
A. Hello,
Yes, Armoloy is applied to weapons for wear, lubricity and corrosion protection. It would have to be disassembled though.
Regards,
Dan G
[last name deleted for privacy by Editor]
- DeKalb, Illinois
2001
---
---
Q. I have an old Browning Hi-Power of my father's done in Armoloy finish. Several of my friends have asked me about this finish style and are interested in it. I was wondering if there were any companies that still do this type of finish.
Brian DeWitt
- Orlando, Florida, USA
2003
----
Ed. note: Armoloy® is a trademark / trade name, and is still viable, you can google it; but several shops offer proprietary high performance platings of this sort including U.S. Chrome Corporation [a finishing.com supporting advertiser] -->.
A. Hello Brian!
Be advised that TiCN is a better alternative, and provides a dark surface. (May be desired over a "Shiny"/reflective finish).
Ymir Tyrvaldsen
- Great Bend, Kansas, U.S.A.
2003
---
"Glock: The Rise of America's Gun"
by Paul M. Barrett
from Abe Books
or

Affil. Link
Your purchases make finishing.com possible

Thanks, Ymir.
Yes, TiCN is superior to thin dense chrome in some ways and for some applications, and inferior for others.
Regards,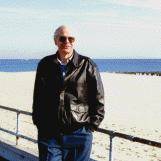 Ted Mooney
, P.E.
Striving to live Aloha
finishing.com - Pine Beach, New Jersey
---
RFQ: I am seeking a domestic(US) supplier that specializes in finishing of parts using the Armoloy coating. I would need to have two bronze/brass parts that are approximately 1.25x2x15 (dimensions in inches) coated with the Armoloy coating.

Please feel free to contact me via phone or e-mail if you are interested.
I can provide additional info when I talk to you.

Thanks.
Brian K
[last name deleted for privacy by Editor]
- Moberly, Missouri, USA
2005
Sorry, this RFQ is outdated, but technical replies are welcome. No public brand/source suggestions please ( huh? why?)
A. I had my Glock17 Armoloyed back in 1992. I was a police officer and the wear of the holster was taking the finish off the slide. After the Armoloy finish I used the same Glock for 22 years of service in and out of the holster. The gun looks just like the day the Armoloy was applied, I'm very satisfied with the finish. The finish was a dull gray not shiny at all.
Emilio Rodriguez
- KEY LARGO, Florida
September 10, 2017
---
---
To minimize searching & thrashing, multiple threads were merged; please forgive repetition, chronology errors, or disrespect of other responses (they probably weren't there) :-)
---
---
Q. I was thinking about refinishing a G19C in Ni3B (Nickel Boride), as I have learned that it is both quite lubricious, thus virtually eliminating the need for lubricants, and "harder than diamonds".
Is there a better coating out there, in terms of lubricity and durability and wear?
N. B.
[name deleted by Editor at request]
Enthusiast - Idaho, USA
December 11, 2011
A. I think you'll have trouble finding and affording a shop which will coat your gun parts with nickel boride.

A thin layer (.0001"-.0002") of hard chrome, sometimes referred to as thin dense chrome, will provide very good corrosion and wear resistance, and is readily available.

Hard chrome on firearms has proven it's worth over many years and millions of firearms.

Whatever coating you choose, I'd lubricate as specified by the manufacturer.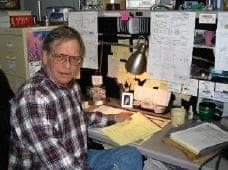 Jeffrey Holmes, CEF
Spartanburg, South Carolina
---
Q. Jeffrey,

Thanks for the response. The GLOCK slide is actually finished in hard chrome now. I haven't been happy with the results (other than that it looks great). It tarnishes way too easily, and it is flaking or chipping away at the points of contact with the greatest degree of friction and stress on the inside of the slide (where the chamber meets the ejection port).

Why do you suppose I am having this trouble?

Also, you stated that nickel-boride is not cheap, but what about nickel-boron? What's the difference?
N. B.
[name deleted by Editor at request]
- Idaho