Where the world gathers for
plating, anodizing, & finishing Q&As since 1989
-----
Floor coatings / protection for plating shops
Q. Are there any (new or old) products on the market that protects the outside of tanks and the cement floor under the tanks from acid i.e.; anodizing process?
If you have a recommendations, I would appreciate it.
I am also interested in comments regarding the best material to us on the duck flooring, that you walk on, around the tanks.
Thank you
Richard King
- Long Beach, California
1998
A. Richard,
The outside of the tanks should not require protection because they should be constructed of fiberglass, polypropylene, or PVC -- not steel, unless they are enormous and plastic construction is not practical. None of the tank coatings are really good in my experience; the glass-filled epoxy coatings (in my experience) do not adhere especially well because the tank walls flex and the coating is about as flexible as an eggshell. The best coating I have seen is a factory-applied plastisol, but you really need a good preparation to apply this with proper adhesion.
The floors can be well protected with a troweled-on epoxy or polyester coating, but it's expensive and time-consuming to apply. The best of them employ fiberglass cloth to prevent cracking during expansion and contraction, but now you're talking $20 per square foot--maybe more.
I believe in a philosophy of dry plating shop floors and suggest that you consider whether it may be possible to employ polyethylene/polypropylene/fiberglass pans under the tanks for secondary containment, rather than using the floor for secondary containment.
The best material for walkway flooring is fiberglass grating, manufactured by numerous suppliers. Don't try to paint steel grating or wooden duck boards; throw them out and install fiberglass grating.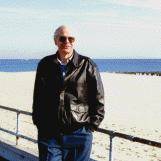 Ted Mooney
, P.E.
Striving to live Aloha
finishing.com - Pine Beach, New Jersey
---
A. I have used a product called Guardcote to coat floors and dikes for plating lines and waste pretreatment systems. It used to cost about $120.00 for five gallons. I have worked at shops where we moved lines around periodically and we would use cinderblocks filled with sand, and topped off with concrete for the last two inches or so. We would use a heavily diluted "wash coat" and then apply two additional coats, after mortaring them to the floor. The fumes during painting are terrible (MEK) but once done hold up quite well. Several times during tank overflows, ruptures or for standing water containing process solutions the Guardcote was an effective barrier. It held Bright Dip solutions, HF and HNO3, NaOH etc.Although Ted is correct in that solution on floors is terrible practice it happens. We also would use drip pans constructed of stainless steel or poly under our walk ways on the sealed floors, and in between tanks.
I have used many different types of walkways, wood coated all kinds of ways, powdercoated perforated steel, but the best and most durable was grating like Ted talks about. It used to cost about $600.00 for a 4' X 12' sheet. It has a rough surface on the top for walking purposes. It is very durable.
My experience with tanks also leaves me fairly opinionated, I only like stainless and poly for almost everything and Carpenter 20 for Bright Dips. I dislike fiberglass and coated tanks. In the coating business one becomes aware of coating failures due to voids, pinholes and adhesion problems which harsh environments exacerbate. Fiberglass just is not durable either mechanically or chemically, over long period of time, in my experience. Granted we moved tanks, and had pretty rough working environments.
There is a book which I have used to help design process lines by Durney I believe and it is called Electroplaters Engineering Handbook or some such (it was appropriated by a former employee, and I don't remember the exact title), but I think it is mentioned in this site's best books list. It will answer a lot of these questions, and is a must.
Ward Barcafer, CEF
aerospace - Wichita, Kansas
---
A. Epoxy is good for alkaline and lousy for acids. Polyester is good for acids, but lousy for alkalines.
I am a proponent of welded in 1/2" polypropylene as containment. Works very well for most things except strong nitric. It does require forethought in the construction since its coefficient of thermal expansion is about 10 times that of concrete.
I saw a major company that used a chopper gun and fiberglassed the floor about 3/16". I was impressed with the results. It was done by a person that had done several floors and had it down to a science.
Opinion! The absolute best ductboard is fiberglass from Chemgrate. I have seen others, and I do not think that any are the equal.
Advanced Materials in Peachtree, GA makes a PVC coating that works fairly well IF the surface is properly prepared and IF you airless spray it enough times to end up with at least 3/32" thickness everywhere and there is no traffic on it.
Tolber Chemical out in ARK sells super XP-2000 which is a very tough latex material. This also needs to be sprayed on in several coats so there are no air bubbles on top of each other. Forget a roller. They both use MEK / methyl ethyl ketone or Toluene as a thinner, so a proper breathing apparatus is required. Charcoal filters die very abruptly. If you are in a pit, you get about two breaths after you smell it, until you are getting straight solvent fumes.
James Watts
- Navarre, Florida
---
A. We have used different materials for the duct flooring over the years, including wood, rubber, and steel. None of these have worked as well as fiberglass grating. From what I understand, companies like Chemgrate/Fibergrate, Seasafe import all their molded gratings from China. Some Chinese grating manufacturers are setting up sales office in US to sell these products direct from factory. We recently bought 2 panels of 1.5" grating 4'x12' panel at about $300 each, which is half of what we paid in the past. You can get additional information from FRP Resource.
Mike Lane
- Anaheim, California, USA
2003
---
---
To minimize searching & thrashing, multiple threads were merged; please forgive repetition, chronology errors, or disrespect of other responses (they probably weren't there) :-)
---
---
Q. What is the best epoxy coating for concrete floors in electroplating operation to protect from contamination?
Scott Lowrie
- Cleveland, Ohio, USA
November 21, 2011
A. Hi, Scott.
In general, the thicker the coating the better, so troweled on high-build coatings are more corrosion resistant than sprayed on coatings -- but anything is better than nothing. Vinylester coatings may be better than epoxy depending on whether strong alkali or chromic acid is a bigger issue in your shop.
Regards,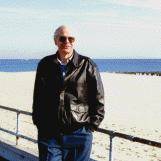 Ted Mooney
, P.E.
Striving to live Aloha
finishing.com - Pine Beach, New Jersey
---
A. If it is going to be subject to frequent spills that are not rapidly cleaned up, I have not found a spray on coating that was faultless. I have seen troweled on coatings that chipped from abuse and then were undermined.

One of the best coverings that I have seen was fiberglass that was sprayed on with a chopper after proper etching and prime coat.

External air for the employee during the spray operation is needed. It gets strong.
James Watts
- Navarre, Florida