topic 5845
Blackening Titanium
---
(2005)
I am interested in knowing about blackening titanium. Articles, etc in the subject welcome.
B.R. Ganesh Rao
lighting industries - India
---
(2005)
I personally know nothing about anodizing titanium but ran across this commercial website which advertizes blackening of titanium:
Russamer Lab
Larry Johnson
- Woodinville, Washington
---
(2000)
Q. We have been approached to produce a black finish on titanium. These items are to be used inside a camera that will be fitted to a helicopter. I would be keen to hear from anyone who knows of a process for producing a black finish directly on titanium.
Failing this I believe that we can apply a copper plated surface which we can blacken (as if it were copper). The problem with this process is getting good adhesion on the titanium base. I have found a method that involves pickling in hydrofluoric acid/nitric acid until red fumes are evolved (certainly this would be illegal in the UK because of the liberation on nitrous oxide fumes) followed by an etch in sodium dichromate and hydrofluoric acid at 180-210degF. The titanium part is then plated with acid copper or nickel and then heat treated in an inert atmosphere at 800-1200degF for 1-5 hours. (This method is in the 1992 Metal Finishing Guidebook and Directory (US))
I personally believe that a nickel plated layer would be best (once heat treated the item could be copper plated and subsequently blacked - a process that we do weekly).
Does anyone have any views on my original enquiry about blackening titanium; or is my suggestion about plating just about the only option that I have got?
David Grimes
plating company - Farnham, Surrey, United Kingdom
---
(2000)
A. When applying copper plating to a titanium part, please consider a difference in thermal expansion coefficients that exist between Cu (~17 to 20E-6/deg C)Nd Ti (~8.8E-6/deg C) Since the camera, you are talking about, is mounted outside a helicopter, it is likely that to see considerable temperature excursions, which in-turn will cause the base part and the coating expand/contract at different rate. This will introduce shear stresses at the Ti/Cu interface and may affect the plating. Please correct me if I am wrong, because I have no experience with using this particular combination of materials Mike Atlas
Mike Atlas
- Richardson, Texas, USA
---
October 6th.
A. I recently looked up the plating for titanium for another letter, that method is published, but I don't believe that anyone will vouch for it, and patented methods exist, so I would look for proprietary answers if you need to plate.
For a camera, I would suspect that an organic coating (paint) would be fine.
Tom Pullizzi
Falls Township, Pennsylvania
---
May 20, 2012
A. Can you use zirconium instead of titanium? Zirconium blackens with heat treatment; no additional plating or alloy needed.
Murray Buckner
- Virginia, United States
---
June 28, 2012
A. Why not simply blacken titanium? Some titanium alloys produce very good black bright or black matte finish. (If you need help you can contact us for testing or plating copper or other metals on titanium).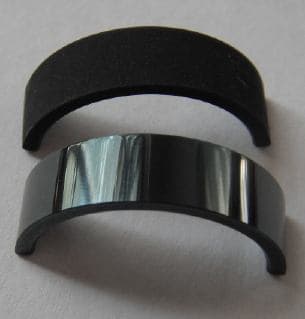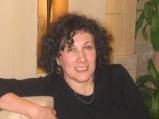 Anna Berkovich
Russamer Labs
Pittsburgh, Pennsylvania


This public forum has 60,000 threads. If you have a question in mind which seems off topic to this thread, you might prefer to Search the Site