60,000 Q&A topics -- Education, Aloha, & Fun
topic 57860
Fish-boning on galvanized surface
A discussion started in 2011 but continuing through 2019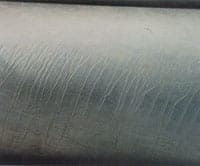 October 17, 2011
Q. Hi,

I have problem with large diameter pipes where fish-boning appears right after the hot dip galv. bath. I have read on the web that's probably due to differential reaction rate on the surface of the pipes.

Even if this is only aesthetic issue, our client wishes a good looking "spangled" pipes. We have reduced this effect using oxidation of the steel surface previous to pickling, however this only attenuated the effect. Is there any way to remove completely this effect?

Thank you,
Howard Brown
Manufacturer - Montreal, Quebec, Canada
---
October 18, 2011
A. This "fish boning" has nothing to do with pickling, nor "differential reactions".

It's caused by drainage round the pipe of the molten zinc, which is close to freezing point as it comes out of the zinc bath. The pipe is held on an angle to the zinc, perhaps 30 degrees, along its length.
So as the pipe emerges, vertically raised, but still lying at 30 degrees from horizontal, the zinc drains vertically, which due to the incline of the pipe means in the direction of the lines on your pipe.
The runs cool as they drain round the outer surface of the pipe, leaving a ripple in thickness.

The cure, should you really need it, is to change the angle.
If you can arrange to dip vertically thats best, but requires a zinc depth same or more than pipe length. Not often possible more than about 3 meters.
Otherwise this excess zinc thickness can be ground off. Thats expensive, labour intensive etc.
It is sometimes possible to blow excess zinc off with compressed gas. But if it's air, then oxidation of the zinc can be messy.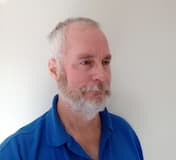 Geoff Crowley
galvanizing & powder coating shop
Glasgow, Scotland
---
October 19, 2011
Q. Hi Geoff,

Thank you for answer, this provides some more options to resolve that matter.

I think you are referring to the zinc solidification temperature of the zinc. This occurs especially on thinner wall, this is making a lot of sense as thinner walls cool down much faster than thicker walls. Then this would not be related to steel quality nor prior preparation of the goods.

Then vertical dip makes lot of sense. Unfortunately the bath we are using are about 12 feet and our products are 30 feet, pretty difficult to perform vertical dip, 25 degree is more likely current angle.

At this point, we don't mind extra cost to insure proper delivery, but I don't think that grinding off the excess will resolve the differential color issue. Grinding will leave traces which I doubt my client can accept

We will try to raise one side faster than the other to imprint more acute angle. Then we might be able to get somewhat reduced fish-boning effect as you kindly suggested.

The galvanizer we are using is blowing air on the tubes (small blowers against top side of tubes), do you think that this might have adverse effect?

Howard Brown
[returning]
- Montreal, Quebec, Canada
---
October 20, 2011

A. You didn't say what wall thickness your pipe is, but in my experience the thinner it is the less this problem occurs.
On thick pipe the zinc solidifies slower, as it takes longer to cool.
Blowing air likely hastens the cooling, so probably helps.
Long pipes in a shorter kettle does mean impossible to do vertical dips, so that solution of no use.
Grinding the surplus zinc will indeed leave grinding marks. But the labour cost surely will be excessive.

Why is it a problem for the customer. Very often in galvanizing it is found that the customer has unrealistic expectations of the process, comparing galvanizing with paint, or plating, or some other coating. Galvanizing is not an aesthetic coating, it's a functional one.
Understanding why they think that this is a problem might lead to a solution.





Geoff Crowley


galvanizing & powder coating shop
Glasgow, Scotland



---

October 20, 2011

A. Sir:

In order to give an answer to your fish-bone question, it is necessary to know the chemistry of the molten zinc. I suspect that there is only aluminum in your molten zinc.

To attain spangle; lead, bismuth, or tin (or a combination of these) is required.

The presence of nickel in the molten zinc must also be known. Unfortunately, lead is toxic and causes human reproductive problems and nickel causes human cancer.

Another problem is that tin above about 0.3% causes cracking of steel in a stressed condition. A guy from ILZRO told me that bismuth can also cause the steel to crack. I have a call into him to find out what level of bismuth may cause the cracking problem.

In the USA lead seems to be phasing out of hot dip galvanizing. The consumer products protection folks have recently changed the maximum lead from 600 ppm to 200 and may go down to 100 ppm in coatings. Thus leaded zinc in hot dip galvanizing in the USA may become a thing of the past. California proposition 65 and the CDC list lead as toxic giving human reproduction problems and nickel as causing human cancer.

Regards,

Dr. Thomas H. Cook




Galvanizing Consultant - Hot Springs, South Dakota, USA




---
October 23, 2011

Hi Geoff; Hi Thomas, thanks for jumping in,

To answer both questions, the pipe thickness is 3 mm (11 gauge), so relatively thin.

The client refuses this end-product only for aesthetic reason. It has nothing to do with functionality as we all agree that will not impair long term functionality. This is same reason why we cannot consider the grinding of the excess. Actually, we have little or no excess, only discoloration, after a few tries, I think again this might be due to rusting the steel previous to HDG, which might affect surface chemistry.

About the HDG chemistry, I have no idea as we are using galv. sub-contractor to perform this assignment I don't think they will let us analyse their bath... But will look into it.

We tried 2 other galvanizing subcontractors with the same end result. We tried to sandblast to remove mill scale, we are even considering a combination of electroplating with HDG (before or after HDG).

Spangle is not that important, the most important is to attain the most uniform finish.

Please suggest alternative routes to resolve this situation.

Thanks for continuing support.
Howard Brown
[returning]
- Montreal, Quebec, Canada
---
A. Hi. You won't be able to galvanize on top of electroplating, and electroplating will not smooth out the galvanizing. But it is possible/practical to electroplate with plain zinc or a zinc alloy or tin-zinc -- to a thickness of about 25 microns. This is probably significantly thinner than your galvanizing, but might be enough.
Regards,
Ted Mooney, P.E.
finishing.com - Pine Beach, New Jersey
Striving to live Aloha
---
---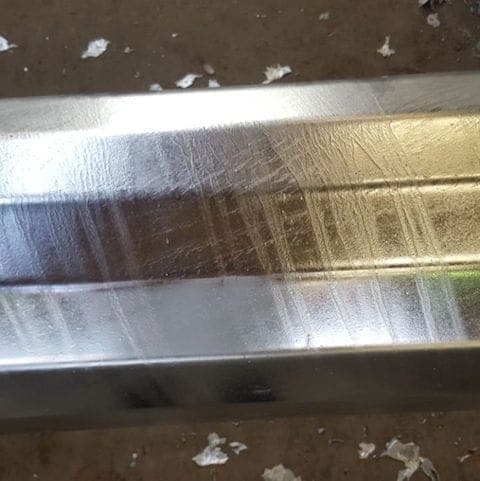 July 26, 2017
Q. Dear, I am facing the same issue on poles; is there any involvement of weather or flux?
Tayyab Khan
- Jeddah saudi Arabia
---
July 2017

Hi cousin Tayyab. Probably not, according to two highly experienced responders.
But please try your best to show maximum respect for their efforts by expressing your ongoing questions in terms of their responses, and posing your questions with full details. Thanks!
Regards,
Ted Mooney, P.E. RET
finishing.com - Pine Beach, New Jersey
Aloha -- an idea worth spreading
---
July 27, 2017
Q. Hi,dear sir,

I have problem with large diameter octagonal pole where fish-boning appears right after the hot dip galvanizing bath. I have read on the web that it's probably due to differential temperature of the zinc bath or lake of lead and bismuth. Please guide me to solve the issue.

Thank you,
Tayyab Khan
[returning]
- Jeddah saudi Arabia
---
August 4, 2017
A. Dear Mr. Tayyab Khan,

There are two probabilities
1. It may be because of high speed withdrawal.You are requested to maintain your withdrawal speed max 1 mtr/min.
2. it may be because of steel chemistry (surface). Take the 1 fish boning coated pole and remove complete zinc by stripping and regalvanize it and see if the problem persists or is gone... if it does't appear then the problem is because of steel chemistry (surface of the steel which reacted first time reaction and removed by stripping.

Rajesh.
Rajesh Patel
- Vadodara,Gujrat, India
---
---
Galvanizing aesthetics issue - fishbone
October 18, 2017
-- this entry appended to this thread by editor in lieu of spawning a duplicative thread
Q. Can you please help describe what might be causing this issue.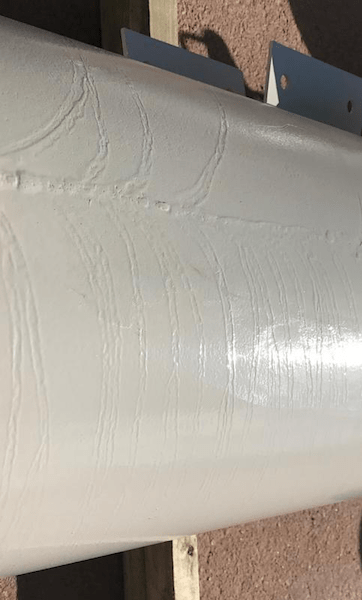 Steel composition - min/max
Si - .01 - .02
P - .008 - .009
Mn - .063 - .064
C - .14 - .15

Everything appears in line.

This is a finished product, up close to customers in a place where quality of finish is important but rust is needing to be hindered. Thus, we offer Galv only or Galv/Powder coat finish options.

Any help would be appreciated
Eddie Clough
Project Management - Kansas City, Kansas, USA
---
October 19, 2017
A. This looks (from the image) like either paint or powder applied polymer over HDG.
It appears that no dressing of the galvanizing was done before applying the top coating.
The cause of the marks is the drainage of molten zinc off the surface of the steel on withdrawal from the zinc.
It appears that the item has been hung from both ends, and that what we see is the underside (in the orientation it was hung), where zinc has run while molten to drain off then solidified in place.
If possible (deep enough kettle for the piece) hang from one end only and dip that way.
If it's too long for the kettle's depth, then hang such that the face you want to be nice is vertical not horizontal across the width. This way zinc will not run to the centre like that fish spine, but run more evenly from one edge toward the other. In addition, slow down the speed of withdrawal such that the surface tension of the zinc helps drain off the excess, rather than it having to run off.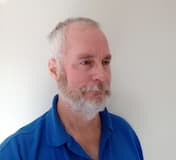 Geoff Crowley
galvanizing & powder coating shop
Glasgow, Scotland
---
July 18, 2018
A. If you notice, this phenomena happens mainly to pipe sections. A significant factor is the surface condition of the pipe prior to dipping in to the zinc. If the pipe has been steel shot blasted this will attract a heavier coating on the surface. As the pipe is withdrawn the heavy coating will suddenly release and drain around the pipe causing the fish bone effect. We have conducted trial with both blasted and un-blasted pipe section and can confirm that un-blasted sections are significantly better.
Ash Arya
, Managing Director
CSP Coatings Ltd - New Zealand
---
---
May 15, 2019
Q. Hi,
I observed a fish bone appearance after galvanizing of 16" pipes.
Can anybody tell me it will cause any galvanizing damage in future?
kumar sunil
- united arab emirates
---
May 21, 2019
A. This so called fish boning has been explained above. Note Ash Arya's comment on reduction of the effect.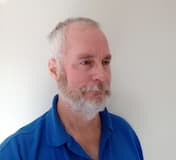 Geoff Crowley
galvanizing & powder coating shop
Glasgow, Scotland