topic 56916
Bad metal from China is used in jewelry what about flatware?
March 11, 2011
Hello,

I'm Sandy from Ohio, I purchased 2 sets of Wallace Camden 20 piece flatware sets-great price or so I thought. Box said originally $70.00 for $19.99. No where in or on this box does it specify anything other than "Premium Stainless Steel",no numbers whatsoever. I know jewelry was being allowed to come into the states with high levels of another dangerous metal-can't remember which. But could this be potential of the same since not listed? Box states Made in China, distributed thru Medford MA. Not wanting to poison my family.........

Thank you for any insight or help you might be able to give,
Sandy
Sandy Wseterwiller
mother - Columbus, Ohio, USA
---
First of two simultaneous responses -- March 11, 2011
There is some poor quality stainless made in China, and there is some fine quality. There isn't any fine quality for nineteen bucks.

If you want known good quality, buy some used American made on eBay. It will cost more than nineteen bucks.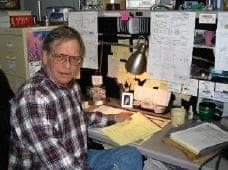 Jeffrey Holmes, CEF
Spartanburg,
South Carolina
---
Second of two simultaneous responses -- March 11, 2011
Sandy

A year ago I moved back out on my own and needed to get flatware. I wanted Made In USA for the same reason as your concern. I could only find 1, Pearls stainless flatware pattern.

Available at: www.silversuperstore.com/revolution/pearls.html
Willie Alexander
- Colorado Springs, Colorado


This public forum has 60,000 threads. If you have a question in mind which seems off topic to this thread, you might prefer to Search the Site