topic 56391
What do I need to start a small galvanizing plant
December 20, 2010
I would like to start a small plant to do galvanizing up to a 2 m workpiece
Stephanus Petrus Janse van Rensburg
small businessman - South Africa
---
First of two simultaneous responses -- December 23, 2010
Approach with caution. In the USA, more than one new and good galvanizer was put out of business because an established shop can lower its price enough to make it impossible for a new shop to compete. His equipment is paid for.
James Watts
- Navarre, Florida
---
Second of two simultaneous responses -- December 27, 2010
Sir:

A "small" galvanizing plant has many problems. The laws of physics must be taken into consideration. A small pot of molten zinc has a low heat capacity and thus production will be correspondingly low. You need to consider what you want for an hourly throughput and determine what the temperature drop will be for each "lift" (load) and how many "lifts" you need per hour. If the temperature drop is more than a few degrees C then zinc drainage from the workpieces will suffer. Additionally you need enough length in the kettle to have an "ash box" which allows partial recovery of dry ash. Further the kettle needs to be 1.5 to 2 times deeper than wide to provide enough heat input to make-up for radiated heat losses at the zinc/air interface and for production. Dross removal in a small kettle is another problem. A "clam" does not do a good job of drossing, whereas a "scoop" works well but cannot fit into a short kettle. With reasonable good production, dross accumulation in a short (small) kettle will require frequent drossing because it has rapid vertical accumulation. About the smallest viable kettle I have worked with was about 12 ft x 4 ft (wide) x 6 ft deep and used for spin work. A kettle smaller than this is difficult to make money from.

Regards,
Dr. Thomas H. Cook
Galvanizing Consultant - Hot Springs, South Dakota
---
December 29, 2010
The question is not specific enough. Its like asking "What car is best for me?" without specifying the operating conditions.
What market? Tonnage? sizes? prices? captive or jobbing? experience or not?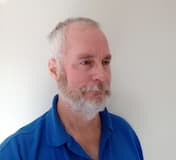 Geoff Crowley
galvanizing & powder coating shop
Glasgow, Scotland


This public forum has 60,000 threads. If you have a question in mind which seems off topic to this thread, you might prefer to Search the Site