Where the world gathers for
plating, anodizing, & finishing Q&As since 1989
-----
Powder Coating Problem: Excessive DFT Variation
1999
Q. We are a company in the office furniture business and we have had some troubles with some parts that have difficult shapes. We are using 4 automatic corona (negative) guns and 2 manual corona (also negative) guns. We want to know if we can improve our coating by adding one or two manual tribo guns to our system?
Can they be combined or we need to make some changes to our system. If this is not the solution to our problem, how can we improve it ? How can we avoid the faraday cage or minimize this problem? Thanks in advance for your cooperation.
Mauricio Pilonieta E.
- Colombia, South America
---
---
Electrostatic gun problems
2003
Q. Dear Sirs;
I had some questions about Guns that we intend to use in our system.

The first I introduce ourselves to you as a brief. I would like to inform you that "Iran Transformer Research Institute" (ITRI) is an affiliate of Technology Co-operation Office (TCO), Sharif University of Technology and Iran Transfo Company, the biggest transformer-manufacturers in the Middle East, and researches and investigates in the field of transformers and all its relating fields.

One of the projects being performed in ITRI is the feasibility study of replacing liquid painting line with powder painting line, for coating radiators used by IranTransfo Co.. Since these radiators are used outdoors, the selected powder paint is Polyester.
But As you know usual guns can not cover our radiators correctly, special depth positions. I will be most grateful If I know that your company has any experiences in this field for special devices like our radiators or no. Also do you propose any special gun to us?
Since these radiators have deep elements (fins) (520 mm depth) and furthermore, since the distance between the elements of the radiators are too, coating the internal areas of radiators is considered to be impossible, and moreover, the created Faraday Cage prevents the powder to reach the internal areas.
Since it is possible to partially solve the Faraday Cage problem through correcting the Corona gun (like Advanced Current Control (ACC) and Ion Collecting device (IC)) and with regard to your theoretical and practical experiences on spraying systems, you are kindly requested to answer the following questions, too:
1- Can we reach uniform coating thickness on the internal areas of radiators and solving the Faraday cage problem by performing the above mentioned corrections on Corona gun system?
2- Have you ever received a similar request from transformer-radiator manufacturer? Houshang Aliverdilou Deputy of Materials & Mechanical Dept
Houshang Aliverdilou
ITRI - Tehran-IRAN
---
Chain effect in the vertical powder coating line
September 4, 2008
Q. Chain effect appeared some times after spraying the powder coating in the vertical powder coating line as a dotted line in the internal corner of the parts.
what is the reasons of chain effect?
what is the optimum particle size distribution of the powder coating to avoid the chain effect?
what is the best additive to help the powder coating to adhere in the sharp internal corner?
what is the best operating parameter in the vertical powder coating line such KV, and so on?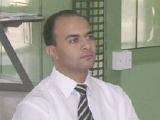 Ahmed Fouad Serag Eldin
Ein Shams - Cairo - Egypt
---
September 8, 2008
A. You are describing a typical defect, namely - Faraday Cage effect or powder repulsion due to "back ionisation".
Try lowering the Kv to 45-50Kv. The most suitable answer is to pre-coat those areas using hand gun prior to the overall application. Alternatively, use tribo charged gun which will overcome this defect.
Terry Hickling
Birmingham, United Kingdom
---
September 16, 2008
A. Dear Ahamed
This is the first time I hear about chain effect but I think you have a problem with the painting of the edge of parts so try to adjust your KV 40 - 50 kv , air, check the conductivity of your powder. Also adjust the distance of the guns from the parts-- maybe it is short. About the powder particle size, you can ask your powder supplier.
Ali Gomaa
- Cairo, Egypt
---
---
To minimize searching & thrashing, multiple threads were merged; please forgive repetition, chronology errors, or disrespect of other responses (they probably weren't there) :-)
---
---
October 3, 2010
Q. Hello sir,
I work as Senior Engineer in Facility Planning Department for commercial Manufacturing company in India. Recently we have went for Frame Long member (FSM) painting by powder coating. The average coating thickness is planned for 70 to 90 microns.

The system has been installed and in operation, but we are facing abnormalities in the DFT.
This FSM is a channel section which is conveyed with aid of Overhead Continuous Power & free conveyor.

To optimise the DFT and bring the variation within the above said range, we need your expertise on how to do it?

Regards,
Selva Jacobs
Facility Planner (Paint Shop) - Chennai, Tamilnadu, India
---
October 6, 2010
A. Corona charging powder equipment:
Items containing a recess or a channel figuration will show an early build up of powder on the edges of the channel or recess. This is due to the electric field taking the line of least resistance to ground. In addition the free ions in the powder cloud also follow the lines of least resistance. By doing so, it saturates the deposited powder with more of a charge than the deposited film can cope with... resulting in "back ionization".
Further Complications: The surface area within the channel can only depend upon powder deposition by way of the air stream (delivered by the gun) due to the "Faraday Cage" effect robbing the powder cloud of its electrical charge. This robbing effect leads to a build up of positive ions in the enclosed area --resulting in a further decreased ability to deposit powder in the channel area where it is necessary to overcome the residing air resistance to obtain good/normal powder deposition.

The answer is to change over to "Tribo" powder guns where no electric field is created outside of the powder equipment... therefore no "Faraday Cage". You will be required to purchase powders formulated for "Tribo" equipment.

Terry Hickling
Birmingham, United Kingdom
---
October 8, 2010
A. Assuming that you are experiencing low film build inside the channel sections and acceptable variation on the external faces and that you are using corona charging guns it sounds very much like a Faraday Cage problem.
Tribo can overcome this but these guns will not deposit as much powder so you could create other problems. There are "pulse" technology guns on the market these days which are very effective accessing caged areas without the loss of powder deposition rate.
On the other hand, if you are experiencing light / thick/ light / thick problems along the channel sections and are using auto guns reciprocator mounted you could be experiencing what is known as "tram tracking".
This can be corrected by carefully matching your gun numbers & horizontal spacing to your line speed and reciprocator travel and speed.
Hope this helps.
William Doherty
Trainer - Salamander Bay, Australia
---
---
Effect of resin on reducing Faraday cage effect
April 17, 2017
Q.
Hi,
I will be thankful if you help me with answering below questions:
1- In hybrid powder coating systems , does the ratio of Pe to Ep resin affect on penetration of powder in corners? if so, which ratio is more suggested to reduce Faraday cage effect? 50/50 ,60/40 or 70/30?
2- Does the kind of resin(pe or Ep) affect on penetration of powder in corners? If so, which characteristic of resin is more important?
Thanks so much.
Best regards,
Leila manshoori
- tehran-IRAN
----
Ed. note: See also topic 33851, "Faraday cage issues in powder coating & electrostatic painting"