topic 33851
Faraday cage issues in powder coating & electrostatic painting
A discussion started in 2004 but continuing through 2017
2004
Q. Dear sir
1.Can anyone tell me what is Faraday cage effect in powder coating.
2.What is the minimum distance we keep component to component to coat in one hanger for proper coverage.
3.How we can repair the hanger mark.
4.Is touching is possible in powder coating parts.
Rakesh kumar Sharma Sharma
Paint Shop - Delhi, India
---
2004
A. Faraday Cage effect is that everything inside a conductive enclosure (cage) is at the same electrical potential as the cage.
Tom Gallant
- Long Beach, California, USA
---
2004
A. Mr. Sharma Sharma,
Here are some answers to you're questions in numerical order-
1.Electrostatic paint won't stick in corners and enclosed spaces.
2.Learn through trial and error(number of guns used, conveyor configuration, part density etc. are all factors).
3.Touch up paint, keep the hangers clean.
4.Touching up light paint is very common with powder painted parts(especially in the Faraday areas), some powder suppliers sell custom matched aerosols for their coatings. Ask you're supplier for touch up, he will know where to get it.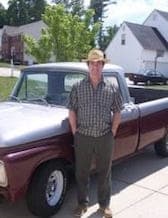 Sheldon Taylor
supply chain electronics
Wake Forest, North Carolina
---
2004
-- this entry appended to this thread by editor in lieu of spawning a duplicative thread
Q. Dear sir,
I am a student of electrical engineering and preparing for a seminar on electrostatic painting. I want some information regarding Faraday's cage effect regarding electrostatic painting. Why does electrostatic painting not gives satisfactory results for painting internal surfaces?
Thanks and regards,
Abhijeet Vaste
student - Pune, Maharashtra, India
---
November 2014
A. Hi Abhijeet. We appended your inquiry to a thread where your question was answered. As Tom notes, the whole innards are at the same static potential as the outside. Electricity takes the path of least resistance, so the paint is attracted to the closer parts of the cage instead of the distant recesses inside it.
Regards,
Ted Mooney, P.E.
finishing.com
Pine Beach, New Jersey
---
---
To minimize your searching efforts and to offer multiple viewpoints, we've combined some threads into the dialog you're viewing. Please forgive any resultant repetition or failures of chronological order.
---
---
2005
Q. How to reduce less paint appearance on inner side of bend edges. Are there any special powder coating guns to take care of Faraday Cage Effect?
Regards
Dattatray Dangat
powder coating of furnitures - Mumbai, Maharashtra, India
---
2005
A. No
We use touch-up paint when necessary.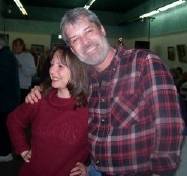 Trent Kaufman
electroplater
Galva, Illinois
---
2005
A. You should try to use tribo application.
Adam Blaszke
powder coatings - Gdansk, Poland
---
2005
A. Hi Dattatray,
You can reduce/eliminate faraday cage effect by using a gun that does not produce "free Ions". As Adam said, a tribo gun is an obvious choice, however it is not the only one. You could use a low voltage gun or Electrogas dynamics.
Changing your guns should be a last resort as it can work out quite expensive. There are ways of reducing the effect of Faraday cage using a normal corona gun. Firstly try and reduce the voltage to between 30 - 50 kV. This will reduce the Faraday cage effect but may cause other problems. One other thing you can do is to fit a "free ion collector" to your gun. This is basically an earthed rod placed at the end of you gun, about 2 cm away from the electrode, and will prevent free ions being transferred to the work piece - hence reducing Faraday cage effect.
Hope this helps
Drew Devlin
- Lincolnshire, UK
---
2005
A. Here are some of the experiences that I've had with trying to control the Faraday areas-
Tribo-static equipment -- This is supposed to take care of the Faraday problem (I've tried them,they don't), and the results largely depend on the paint formulation. Some paints perform better with the tribo than others. Your rep can probably tell you if your powders are tribo "friendly".
Speed -- the speed at which you are painting the part can effect your ability to cover the Faraday areas. If you're pushing too fast, the paint doesn't have enough time to build-up and give adequate coverage.
Gun tip -- try different gun tips; some are better for Faraday areas than others ... all you can do is experiment here as there are too many variables for anyone to tell you which tip is going to work best with your product(s).
Technique -- different gun handling techniques can produce different results. Same as the above regarding experimenting with different techniques.
Touch-up with aerosol -- has been mentioned and is probably the most common and effective method.
Clean hanging equipment -- you can paint with dirty hangers, but the Faraday effect will be the first thing effected if you do; it will be dramatically harder to cover these areas if the hooks are dirty.
If anybody had a surefire cure for eliminating the Faraday areas he would be a millionaire and famous among the powder coating community, since you haven't heard of him, that means he doesn't exist; so basically, we're all on equal ground here!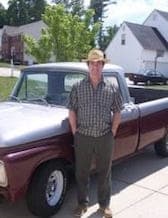 Sheldon Taylor
supply chain electronics
Wake Forest, North Carolina
---
Powder coating in Faraday area
August 3, 2017
Q. Hello Guys,

I am Supplier Quality Engineer. I started to google and read all information related to powder coating technology, when one of my supplier started giving me trouble, which the receiving white heatsink were not fully coated (the inner corners were not fully sprayed created shadow mark under daylight).

I understand that was due to Faraday cage effect. But some action need to be done to reduce the impact, rather than doing nothing. I did engage with supplier for their expertise, they come back and advise heatsink fin not more than 8mm with condition the width between fins must be at least 8mm.

I am not that knowledgeable in paint painting area, and could not justify whether this is helpful to minimize the problem.

Hereby, I urge the expertise in the similar industries to help to advise against supplier recommendation on heatsink design. Besides, is there any other thing supplier can do in process or either powder selection for better spray coverage?

Thank you.
Terrance Yu
- Malaysia
---
August 6, 2017
A. Well my response is in 2 parts.
1: You can use Tribo Guns with Tribo formulated powder to minimise Faraday cageing effect. You could also use Pulse technology guns with standard electrostatic powders to minimise Faraday caging effect.
You could preheat the target to maximise transfer efficiency and reduce Faraday effect. You could also use a volstatic chamber application technology to improve the performance.

2: Why are you attempting to coat and therefore insulate a heat sink?
Why even think about minimising side elevation surface area ratio to plan view surface area when maximising this is the basis of any efficient heat sink?

Surely someone needs to go back to square 1 on specification!
Hope this helps,
Regards,
Bill
William Doherty
Trainer - Newcastle Australia


If you have a question in mind which seems off topic, please Search the Site