Where the world gathers for
plating, anodizing, & finishing Q&As since 1989
-----
New flux regeneration plant: 1 ORP unit = how much iron?
September 15, 2010
We have purchased new flux regeneration plant like to maintain pH value and iron content, we understand pH value maintain system but for iron content the unit mentioned is ORP we just want to know conversion value 1 ORP is equal to how much gram per liter iron content
Ahmed Shariff
Manager - Jeddah, Saudi Arabia
---
September 15, 2010
Sir:

I Recommend that you ask the supplier of the flux regeneration equipment what an ORP unit is? I have never heard of an ORP unit.

Regards,
Dr. Thomas H. Cook
Galvanizing Consultant - Hot Springs, South Dakota, USA
---
September , 2010
Hi, folks.

ORP is oxidation-reduction potential, sometimes called Redox potential. Sorry, but I am not aware of exactly how dissolved iron contributes to ORP value, although I suppose it does have reduction potential since it has the ability to reduce chromium from hexavalent to trivalent.

Regards,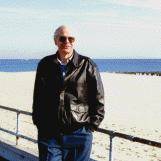 Ted Mooney
, P.E.
Striving to live Aloha
finishing.com - Pine Beach, New Jersey
---
September 19, 2010
dear Mr.Ahmed
ORP is the one of two values you should adjust, the second value is the pH value, when you feed the flux into the regeneration unit, the sensors start to feed an oxidizing agent (it is normally HYDROGEN PEROXIDE) to convert the FERROUS content to FERRIC content, this step controlled by ORP, the second step is to convert the FERRIC CHLORIDE to FERRIC HYDROXIDE by AMMONIUM HYDROXIDE,This step controlled by pH before the treated flux transferred to the filter press apparatus any way you should read the operating manual or ask the supplier for the suitable values for ORP AND pH
actually the values are ORP = 470 mv and the final PH = 4.5
be careful : if the Final pH rises the value of 4.5 the ZINC CHLORIDE will start to precipitate and you will lose your flux solution balance.
M. Saad
- JEDDAH, KSA
---
November 18, 2010
Dear Sir Ahmed,

There's no better way to keep your newly purchased equipment running efficiently and longer than asking your supplier to provide you with all the information you required and train your operator whose doing the job. Part of their after-sales service should be not leaving you groping in the dark. You surely don't want your investment to be working on a hit-and-miss operation - that could be very costly.

Though my exposure to ORP (Oxidation-Reduction Potential) instrumentation is limited only to sewage effluent and potable water disinfection with a strong oxidizer such as liquid chlorine, and pH measurements, the potential (in millivolt, mV) is usually used to trigger the variable frequency driven chlorine dosing pumps which can also be related to the pH of the sample as in the case of a Hach pH meter wherein you can toggle between pH and mV readings.

It might be that the supplier has already established a correlation between the pH/ORP of the flux and the iron content say from an initial clean flux pH of 4.5 hence, they should be able to give you the right answer.

Kind regards.

Barlow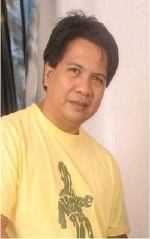 Barlow Campano
galvanizing chemist - Jeddah, KSA
---
November 20, 2010
Dear Sir Ahmed and others:

Your query seems to be incoherent but has intrigued me to the point of browsing old notes and the internet for answers to put one and two together.

It seems to me that the flux regeneration system that you have purchased used the principle of electrochemistry, more specifically electrolysis for electroplating/electrodeposition of the "ferrous" iron contaminant to a cathode thereby freeing the flux solution of the unwanted metal that causes dross. The monitoring control parameter is really quite perplexing since it shows "ORP" to represent iron removed (am I right?).

Technically, Oxidation-Reduction "Potential" (ORP) are being expressed in millivolts or mV where 1 mV is equivalent to 0.001 volt. Granting that your method follows Faraday's law then you should expect about 28 g of iron from a "ferrous" salt deposited to the cathode per 96,485 coulombs of electric charge. This is where the complication starts since electricity is presented as coulomb while your monitoring is in ORP or mV (or Volt?).

Let us assume then that 1 ORP is in Volts (you should ask your supplier about this). If this is the case, we can correlate the ORP then with Coulomb through the relationship 1 coulomb/sec = 1 ampere. Say at a basis of 1 second operation we have 96,485 Coulombs of electric charge then we should expect 28 g of iron deposited at the cathode, right? The question is, how do we convert this coulomb to volts or ORP? Since we have a relationship that says 1 Coulomb/sec = 1 ampere, hence it would take 96,485 amperes of current to deposit such amount of iron.

Nevertheless, there are still a lot of variables to be used to convert ampere to volts like the resistivity of the flux solution measured as ohm-meter, which requires the area and the length of the solution (in meters) to get the overall fluid resistance R: where R = (resistivity x Length)/Area. As soon as you obtain R, substitute it to the equation Voltage = Current x Resistance, or V = Ampere x Ohm, which is basically the Ohm's law. From there, you'll now be able to correlate the voltage with the amount of iron deposited per second.

Hope this helps.

Regards.

Barlow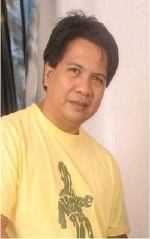 Barlow Campano
galvanizing chemist - Jeddah, KSA
---
---
June 20, 2011
Dear Sirs:
I'm Maintenance Director in a galvanizing plant in Portugal. We recently had problems with our flux bath, turned into a "tomato soup" as I read in previous post here. We do have a flux regenerating unit, but I have found out that it has a conception error: if the filter-press is full (so stopped by means of a pressostat), hydrogen peroxide and Ammonia Hydroxide is STILL being added, only stopping when pH and redox meters reach a certain value. A distraction of 1 or 2 days without cleaning tha filter press, is enough to create mud (iron+3) in the flux bath (doesn't come out in the filter-press, so it's being dragged do the flux bath).
Anyway, I have 2 or 3 redox meters, as well as pH meters provided by our plant manufacturer. Do you think that besides having a redox meter in the regenerating unit, I could use another one directly on the flux bath in order to prevent something? What values should we expect?
We're using high baumé (about 30), 45-50° C, double salt, pH = 4,2 in the regenerating unit.

Thank you so much
Americo Oliveira
maintenance director - Portugal
---
June 23, 2011
Sir:

My experience is that flux contamination by iron (and sulfate in the case of sulfuric acid pickle) is best accomplished by counter-current rinsing and/or reverse osmosis membrane separation of the rinse water. The technology exists and the equipment is in the marketplace.

I have one client with 0.5% sulfate and 0.1% iron (+2) whose flux solution is 25 years old and has never been treated.

Regards,
Dr. Thomas H. Cook
Galvanizing Consultant - Hot Springs, South Dakota, USA
---
July 23, 2011
Dear Sirs:

I must agree with Dr. Cook.

But, as an additional comment, I am seeing benefit in a sidestream manual filter press.

Regards.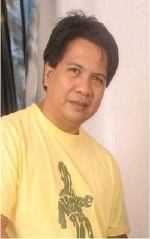 Barlow Campano
galvanizing chemist - Jeddah, KSA
---
July 26, 2011
Barlow,

Perhaps you could expound on how you use your side-stream manual filter press in working with rinse water? Especially I am interested in what you use to neutralize the rinse water and to what pH?

Regards,
Dr. Thomas H. Cook
Galvanizing Consultant - Hot Springs, South Dakota, USA
---
August 18, 2011
Redox shouldn't be necessary in a flux treatment unit. Our unit only uses a pH probe and adds H2O2 volume proportional. No sludge can ever reach the flux tank in this way!
Erik van der Staaij
- Emmen, Netherlands