Where the world gathers for
plating, anodizing, & finishing Q&As since 1989
-----
Can SS 410S be Pickled & Passivated per ASTM A380?
Q. Ferritic stainless steel surface finishing
What kinds of surface finishing are possible on ferritic stainless steel in special SS410S?
We are looking for etching, passivation, electrical polish.

And are there companies in Europe who provide these services on a Hem 100 profile with the length of 2 Mtr
John Beentjes
- Almere, Netherlands
February 23, 2021
---
February 2021
A. Hi John. 410S is used for petrochemical refining and things like that because it remains ductile instead of hardening when heated or welded. But apparently this is rather simply achieved by holding the carbon content very low and possibly adding very tiny amounts of titanium or other materials. No actual experience with it, but I see no reason it can't be conventionally etched and passivated; and since electropolished 410S can be purchased, that obviously is a do-able process.
As for Hem profiles, I didn't know what they were, but this excerpt from incafe2000.com ...
"THE EXTERIOR AND INTERIOR FACES OF THE WINGS ARE PARALLELS BETWEEN AND PERPENDICULAR TO THE SOUL, GETTING THEM WITH THAT A CONSTANT THICKNESS AND REINFORCED WITH RESPECT TO THE HEB PROFILES. THE UNIONS BETWEEN THE FACES OF THE SOUL AND THE INTERIOR FACES OF THE WINGS ARE ROUNDED. ALSO, THE SINGING HAS ARTISTS WITH EXTERIORS AND LIVING INTERIORS."
... made it all perfectly clear :-)
So, yes, surely there are surely companies in Europe to provide the service since 410S doesn't seem special from a wet finishing perspective, but sorry we can't post brands & sources except clearly labeled advertisements (why?)
Luck & Regards,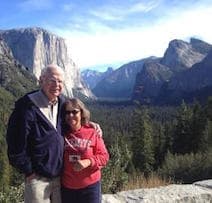 Ted Mooney
, P.E. RET
Striving to live Aloha
finishing.com - Pine Beach, New Jersey
---
February 24, 2021
adv.

Hi John,
Please contact Nicola Budelli from BAMA in Turbigo, Italy. They acquired our technologies for passivation, electropolishing of 400 series ss long ago. For such large piece they can do gel etching or partial electropolishing .their tank size may also incorporate the whole piece too. Nicola will definitely help you.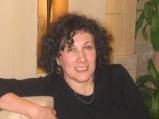 Anna Berkovich
Russamer Lab

Pittsburgh, Pennsylvania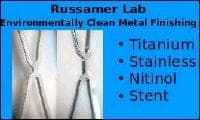 ---
---
⇩ Closely related postings, oldest first ⇩
---
---
July 15, 2010
Q. Can SS410S material be given Acid Pickling & Passivation as per ASTM A380 [affil link] ? We have Hydrogen environment & H2S sevice in equipment. Equipment is made of Carbon steel with Internal cladding of SS410S. Can these cladded surfaces after fabrication be Acid pickled & Passivated as per ASTM A380 [affil link] ? if yes, which Acid we should use. If no, Mechanical descaling & Mechanical cleaning will give good result?
ASHISH KOTHARI
Design Engineer - Mumbai, Maharashtra, INDIA
---
July 23, 2010
A. Ashish,
You can certainly pickle and/or passivate 410SS, though you would have to be absolutely certain that none of the chemistry will be contacting the carbon steel, or else it will start to destroy it. Acid solutions for pickling and passivating are given in A380 and ASTM A967 [affil link] .

Otherwise, mechanical descaling is always a viable alternative to pickling, but for corrosion resistance it's harder to beat a good passivation treatment.

Ray Kremer
Stellar Solutions, Inc.

McHenry, Illinois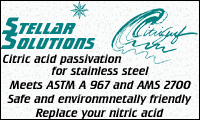 ---
---
Q. Can we use pickling passivation on ss 410 trays?
While ASTM 380 doesn't recommend use of such paste on ss410, We are facing sweat contamination on trays.
If we can't use pickling passivation, then which method will be more effective to remove surface contamination.
Thanks
Imran Malik
- Jubail, Saudi Arabia
September 7, 2013
---
September 10, 2013
A. Yes, It can be successfully picked and passivized. The paste must be alternated to be suitable for 400 series stainless steel.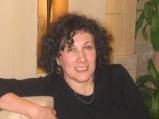 Anna Berkovich
Russamer Lab

Pittsburgh, Pennsylvania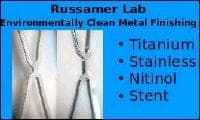 ---
September 24, 2013
A. Imran,
I'm not sure what you mean. There is nothing in A380 that says anything against pickling or passivating 410 stainless. Can you explain the nature of this sweat contamination a little more? Do you have some kind of scale or discoloration that is against the appearance you want, or is this a rusting issue? What size are the trays, are you able to dip them in a bath for treatment?

Ray Kremer
Stellar Solutions, Inc.

McHenry, Illinois