60,000 Q&A topics -- Education, Aloha, & Fun
topic 55324p2
Prevent Tarnish on Gold Plated Silver & Brass
---
< Prev. page (You're on the last page of the thread)
---
A discussion started in 1999 but continuing through 2019
February 12, 2014
Q. I HAVE ANOTHER QUESTION. Sorry if it sounds vague but I simply do not understand or no one at my end has the knowledge.

If we use GPC (Gold Potassium Cyanide) with 68% Gold content and if we deposit 700 mg on our Jewellery how much actual pure gold will be deposited? Will it be 700 mgs or less?
RAHUL GUPTA
JEWEL EXPORTS - New Delhi, India
---
February 2014
A. Hi Rahul. GPC is KAu(CN)2 and thus has 68.3% gold content. This is a simple calculation based on the atomic weight of gold (197.2) divided by the atomic weight of the molecule (39.096+197.2+2x[12.01+14]).
Only the gold is deposited on the work, not the potassium or cyanide. So, if you deposit 700 mg of weight change on your jewelry from a GPC bath, you have deposited 700 mg of pure gold. Good luck.
Regards,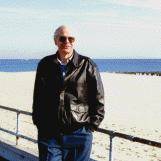 Ted Mooney, P.E.
finishing.com - Pine Beach, New Jersey
Striving to live Aloha
---
February 12, 2014
Hi.
Interpret another way, if 700 mg of Potassium gold Cyanide has been used up to plate the jewellery, means 700 X 0.68 = 476 mg of pure metallic gold has been deposited on the jewellery. Good Luck.

SK Cheah
- Penang , Malaysia
---
---
November 6, 2015
Q. Hi,

Good day! I would like to ask a question,

We used to outsource our electroplating services and from that batch we found out from our clients that even if they haven't used the pieces they bought and just kept it in the packaging bag (canvas pouch with a acetate film care tag) when they opened it the pieces were already tarnished and a bit red.

We're trying to figure out what happened because we also have the pieces from the same batch on display in our office out in the air and they didn't tarnish red like what our clients said theirs did.

Thanks so much, really hope to be enlightened with regards to this. :)
Marga Fajardo
- Cainta, Rizal, Philippines
---
November 2015
A. Hi Marga. In the most general sense, the parts you shipped to your clients were apparently exposed to more corrosive conditions than the parts which remained in your office. But without knowing the time frame you are speaking of, or the environment where they were kept, or exactly what those bags and care tags are about, or what the plating process was, or what you mean by "a bit red" ... it's obviously a difficult question. If you can forward some more data about it, I think you can get some help. Good luck.
Regards,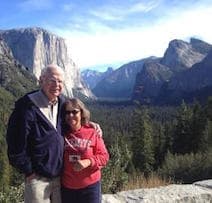 Ted Mooney, P.E. RET
finishing.com - Pine Beach, New Jersey
Aloha -- an idea worth spreading
---
---
December 29, 2015
Q. Hi I am Hiren Solanki from an electroplating business; currently I am working on direct gold plating on brass CNC bangles and do Rhodium plating on it.
My problem is after plating I do anti-tarnish on the product but it does not give me the hardness to support the gold plating done on the product. I have also tried PU coating on the product, but after PU coating the shine of the product goes away and it loses it beauty.
Please suggest some good and effective method to overcoat my gold plating and enhance the beauty and life of gold plating
Will be very much thankful for your support and guidance.
Yours faithfully,
Hiren Solanki
Electro plater - India
---
December 30, 2015
A. Good day Hiren.

You are seeking hardness to support the gold plating, as I am reading. What I am reading is, you are rhodium plating on brass, then gold plating, and applying a PU coating over the gold. The rhodium might serve as a barrier coat over the brass, (to prevent migration of the substrate through to the gold,but you do not state the Rh thickness, or the type of gold and the thickness).
You would need a substantial Rh thickness, to support the hardness, but the Rh deposit would be very thin. We have to remember that Rh is acidic, and I can see the brass losing it,"shine" using this chemistry (sulfuric/phosphoric acid). In the past, nickel was plated to give the brass a barrier coat for gold, and to keep the brass "shiny" and give it a measure of hardness.. Nickel now is shunned by the industry almost world wide.
Maybe an electrophoretic lacquer might give you better results, as PU is softer.
Hope this helps.

Regards,
Eric Bogner
, Lab. Tech
Aerotek Mfg. Ltd. - Whitby, Ontario, Canada
---
---
September 18, 2016
Q. Hello! I carefully studied this thread and have now the following question:

I have sterling silver jewelry and then I electroplate it with gold to have gold-imitation jewelry. To make the gold layer last for very long time can I do the following - first make 1 coat of clear e-coating on sterling silver, then apply gold electroplating and then another one coat of clear e-coat. Will the first e-coat be a good barrier in this case? And the second question - will e-coating slightly change the color and brightness of the gold plating?
Aleka Kamiyeva
Personalized jewelry - Almaty, Kazakhstan
---
September 2016
A. Hi Aleka. I think you possibly misunderstood something. You do not apply a clearcoat before the gold plating (if you did, the surface would be non-conductive and you would not be able to electroplate it. Yes, a clearcoat on top of the gold plating will slightly change the color or brightness. But if it's a thin high quality e-coat it probably wouldn't be noticeable except to an expert.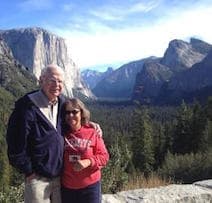 Ted Mooney, P.E. RET
finishing.com - Pine Beach, New Jersey
Aloha -- an idea worth spreading
---
September 18, 2016
Q. Oh Thank you for fast answer! I understand now. The best choice for me for the barrier will be white bronze then? Because nickel is bad for jewelry and rhodium is a bit expensive?
Aleka Kamiyeva
[returning]
Pesonalized jewelry - Kazakhstan, Almaty
---
November 2016
A. Yes, white bronze should be a good barrier layer.
Regards,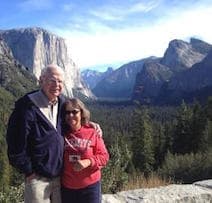 Ted Mooney, P.E. RET
finishing.com - Pine Beach, New Jersey
Aloha -- an idea worth spreading
---
---
Contamination on gold plating
October 25, 2016
Q. Hello there. First off let me say that I have browsed this forum for years to help me with various issues.

As for my question...

For years I have been having a small brass part plated with nickel then plated with gold. On a recent batch a small portion (approximately 400 out of 40,000) have what appears to be grease on one surface of the part. The surface happens to be the largest flat on the whole thing.

The "grease" is able to be wiped off without much effort, but a small shadow of it remains.

The end user of the part is stating that the "grease" is there when they receive the parts and that they believe it is something leeching up through the gold layer (and possibly the nickel layer). I'm in the middle and have never been able to see the "grease" while the parts are in my possession. The plating vendor is stating that it has to be something added after they leave their hands.

I'd really appreciate some help in getting possible ideas of what could be the cause.

Brass base part: Approx. 3/16" in diameter.
Annealed after machining.
Finish is:
Gold plate type II 30 microinches over 200 microinches of electroplated sulphamate nickel.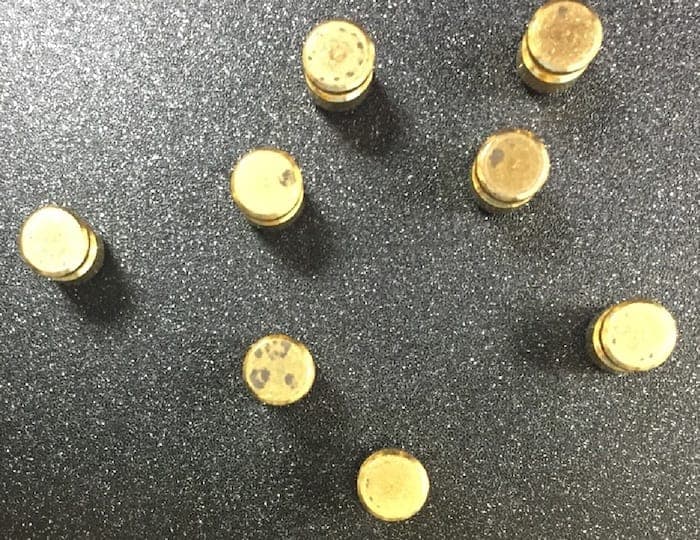 Thank you for any and all help!
Rob Poys
product designer - Oregon City, Oregon, USA
---
February 5, 2017
A. Rob,
Are you inspecting the parts prior to plating? You might need to inspect and add a cleaning step. Degreaser and ultra-sonic might help. Also, check with the brass component supplier in case they can provide cleaner parts and perhaps they have an explanation. If it's just a one-time event, poor handling or packaging may be to blame.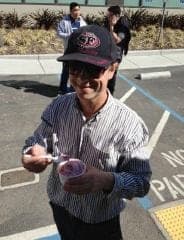 Blake Kneedler
Feather Hollow Eng. - Stockton, California
---
---
April 28, 2019
-- this entry appended to this thread by editor in lieu of spawning a duplicative thread
Q. Hi,
I design jewelry on 925 sterling silver. I wanted to know is there a substitute for nickel as the barrier between the silver and gold plating.

Thanks.
Saba Quraishi
hobbyist - Calgary, Ab, Canada
---
April 2019
A. Hi Saba. They may prove a bit difficult to plate for a hobbyist, but either palladium or white bronze can serve as that barrier layer. Good luck.
Regards,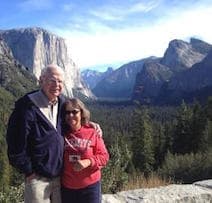 Ted Mooney, P.E. RET
finishing.com - Pine Beach, New Jersey
Aloha -- an idea worth spreading
---
---
Gold plating on brass chalice quickly tarnished
November 15, 2019
Q. Hi I'm George from California.
I'm a metal polisher for over 10 years now.
I polished a brass chalice for a church then gold plated it.
After a few weeks the inside of the cup was badly tarnished like the brass bleed out and stained the article.
I been doing this for a while now and never had this problem.
There are tiny pin holes in the brass so maybe it bleed out from there.
Do I silver plate then use gold or is it my rinsing needs to be better as I just use hot water to rinse.
Someone suggested that I use steam to get in the pores or tiny pinholes or even boil the article after I gold plate to fully clean anything inside the holes and pores.
What is your suggestion on this please.
Thanks
George Evon
- Los Angeles California
---
---
June 17, 2020
Q. Hello,

I am debating between gold vermeil, gold fill and brass with gold plating. My manufacturer told me that brass with 3 microns thick gold plating is more durable than goldfill 14/20 and also than 3 microns on sterling silver as in this case the composition of sterling silver makes the end piece more prone to tarnish. Is this correct?
My question is:
If I can choose between gold fill and 3 microns plating on a sterling silver or brass base, which of the three options is more durable?
Thank you very much.
Heike Schuricht
- Barcelona, Spain
---
June 2020
A. Hello Heike. Neil Bell gave a great description of gold filling in thread 9370 which you might want to review. Gold filling is probably the heaviest and most durable. Some people say Vermeil must be 3 microns, others say 2.5 microns; I'm not sure which is correct or if it varies country-to-country, but that's a reasonably small range so maybe it doesn't really matter to a consumer. "Gold plating" says nothing about the thickness so it wouldn't surprise me if it were very much thinner than 2.5 microns. Cheap mass-produced jewelry seems to run about 1/3 micron thick.

I can't confirm or deny the claim that a brass substrate leads to less tarnishing; there are other steps involved before the final gold plating, and maybe the ones employed by this manufacturer for brass substrates are better than what they apply to silver substrates. But I would again caution that some people say it's not vermeil unless the base is sterling silver.
I'd say you'll probably be happy with either the gold filling or the 3 micron plating.
Regards,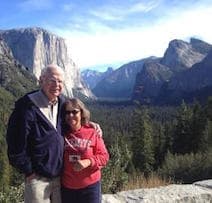 Ted Mooney, P.E. RET
finishing.com - Pine Beach, New Jersey
Aloha -- an idea worth spreading