60,000 Q&A topics -- Education, Aloha, & Fun
topic 55323
Cissing problem in powder coating
A discussion started in 2010 but continuing through 2020
July 1, 2010
Q. I am a powder coating manufacturer. We have been facing the problem of cissing in our glossy finish products, which reduce the gloss level considerably(about 20-30%). Kindly provide a solution to solve this problem.

Regards,
Ram P
Powder Coating Manufacturer - Bangalore, Karnataka, India
---
July 8, 2010
? What do you mean by the word "cissing" ?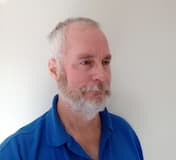 Geoff Crowley
galvanizing & powder coating shop
Glasgow, Scotland
---
July 11, 2010
? Please explain the term "cissing"
Regards,
Bill
William Doherty
Trainer - Salamander Bay, Australia
---
July 13, 2010
A. I heard the term "cissing" again today, and assume it means a small crater in the coating, circular, but not full depth to the substrate.

Usual cause is contamination of the substrate, water, oil, dirt, dust.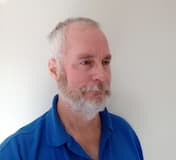 Geoff Crowley
galvanizing & powder coating shop
Glasgow, Scotland
---
July 15, 2010
A. As you manufacture powder I would guess that the normal powder application problems do not relate to this cissing defect. As a powder mfgr. you must manufacture other gloss levels for which do not appear to have this problem with.
Questions.
A) What is the resin system?
B) Is the problem only on the works extruder or does it occur using the lab extruder as well?
C) Is it a new batch of resin or has the problem always been with you even with another mfgr. of resins?
D) What energy source do you use to cure the powder gas/electric.

First thoughts are that cissing and lack of gloss sounds like a raw material problem or you are adding too much/little or leaving out an essential or adding an incompatible ingredient.
Terry Hickling
Birmingham, United Kingdom
---
---
June 22, 2015
Q. Cissing is an application issue, not included in the properties of powder itself unless some structure or texture additive contamination takes place. Gloss reduction may be due to micro pinhole in powder coating.
However cissing- small craters not up to the metal surface, please let us know the exact reason behind this problem, we belong powder coating job. coater.
ARIJIT DAS
- JAMSHEDPUR, JHARKHAND, INDIA
---
---
April 30, 2018
Q. Hello myself ganesh sonone; I am working in powder coating plant in India (maharashtra).
We are facing cissing mark on same location. Please advice root cause and in-house rework method.
Thanks
ganesh sonone
- aurangabad maharashtra india
---
April 2018
A. Hi cousin. In January you asked how to rework such parts, and I said (topic 1152) I'd need more detail and hopefully some pictures to understand what you are trying to rework. Are you saying you just want to touch up the defective area? That doesn't sound promising.
Although metal finishing is complicated, such that identifying a 'root cause' of a defect isn't always easy, I think you are on the right track that cissing is usually caused by contamination -- sometimes water, usually oil, and always silicone if you have not yet proven to yourself that no silicone is used in your factory, and the part is not exposed to silicone at any time. Best of luck.
Regards,
Ted Mooney, P.E. RET
finishing.com - Pine Beach, New Jersey
Striving to live Aloha
---
---
March 13, 2020
Q. Hey, I am Dinesh working in Chakan MIDC, Pune, in powder coating dept. I have also faced same problem in non-ferrous material (Aluminum). Same parts painted in other powder found no cissing; and a number of parts painted in black powder, but found cissing in only 2 parts and particular location, fixed location; will try number of root causes but unable to solve this issue. Please suggest.
Dinesh c mote
Powder coating dept - Pune Maharashtra
finishing.com is possible thanks to our supporting advertisers, including this shop: