Live! From beautiful Pine Beach New Jersey: Welcome to the world's most popular metal finishing website
topic 54968
Improving surface finish on 6061 Aluminum Anodized bore
May 3, 2010
I have a aluminum part, (6061) that has been anodized and the bore finish has become rougher, (18ra). The bore size after anodizing is 1.168 x .900 deep with a 18ra finish. The part final size can be 1.1690-1.1695 with a finish of 8ra. Is there a way to improve the finish to a 8ra without damaging or removing the anodized finish?
Eric Smith
Engineer - Omaha, Nebraska
---
First of three simultaneous responses -- May 5, 2010
8 RA is a pretty tall order for a standard .002" hardcoat. Typically the finished product will be double the starting roughness. Usually with a minimum of 16 RA.

You can go back and wet polish the hardcoat to your desired finish if you have the proper honing/sanding equipment with minimal damage to the coating.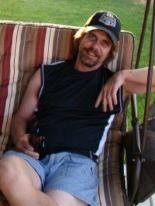 Marc Green
anodizer - Idaho
---
Second of three simultaneous responses -- May 5, 2010
Eric

You do not say whether the anodize is Type II or III, dyed or not, but my first choice would be to polish the anodize (& bore) to the desired finish (& dimension) provided there was sufficient thickness of the coating to meet your needs.

If you needed to strip and re-plate, I would advise allowing for a polish step afterwards, as an 8 microinch finish will be difficult to achieve without.
Willie Alexander
- Colorado Springs, Colorado
---
Third of three simultaneous responses -- May 5, 2010
It can be honed with the proper "stones" and lubricant. I will guess that you can meet the finish requirement at the high end of the bore dia.
James Watts
- Navarre, Florida


If you have a question in mind which seems off topic, please Search the Site