Where the world gathers for
plating, anodizing, & finishing Q&As since 1989
-----
Hardcoat anodizing surface roughness, Ra / RMS issues, honing and polishing
1998
Q. HARD ANODIZE AND RMS VALUES?

We are interested in parameters required to achieve RMS values of 0.5 to 0.9 in hard anodizing.
Ray Delorey
- INDUSTRIAL PROCESSING
---
1999
Q. I am looking for data regarding Hardcoating Aluminum & the change in RMS values that should be expected.

I am interested in data on all alloys, BUT, data on 356 casting is most important. Thanks
David A. Kraft
- Long Island City, New York
---
A. See Hard Anodizing of Aircraft Fuel Metering Components, Wiesner and Meers, 45th Annual Technical Proceedings, AES, 1958, for Martin Hard Coat reference which states that for cast alloys like 355 and 356, silicon particles cause irregularities, making it difficult to obtain 10 RMS.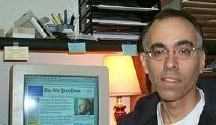 Tom Pullizzi
Falls Township, Pennsylvania
---
---
What anodizing parameters affect surface roughness?
2003
Q. I just got done reading this months issue of Metal Finishing Magazine. In it, there was an article on Ra control of an anodic coating (on pistons). I've been battling a problem for the last year or so, of trying to maintain very low Ra readings on a 2 mil hardcoat. The article mentioned that surface finish prior to coating (obviously) had an impact on the final Ra readings after coating, it also had a small paragraph relating to process parameters in the anodizing tanks. Can anyone give me some advice on what can really make a difference on final Ra readings in the anodizing (Sulfuric) process itself (other than etch time), i.e., cathode-anode ratio, current density, tank temperature, tank concentrations, etc.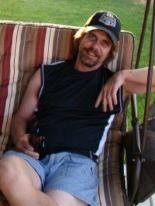 Marc Green
anodizer - Boise, Idaho
---
Q. Our company uses aluminum vacuum chucks to hold semiconductor wafers during defect inspection. The chuck is lapped before and after is it coated with a hard anodize/teflon process. We are controlling our flatness to 5um over 300mm by lapping and we would like to control the surface roughness as well in order to eliminate a wringing phenomenon where the smooth wafer sticks to the smooth lapped surface.

Does anyone know of processes that can be used before, during, or after lapping which will effect/control the post lapped surface roughness?

Thank you for any advice.
Dennis Zvalo
- Milpitas, California, U.S.A.
---
---
Porosity and RMS for honed hardcoat anodized 6061-T6
Q. What causes variation in porosity on clear hardcoat anodized 6061-T6 aluminum? (Our process includes a 75 second etch, .0015 ±.0003 thick, I.D. racked (through bore) with a 10 minute nickel-fluoride seal followed by a hot DI rinse.) We have found a connection between porosity and our inability to produce a consistent post-diamond sizing (honing) RMS of 20 or better (very porous parts have higher finishes less porous parts produce lower finishes). Pre-anodize finish ranges from 10-20 RMS. The anodize is primarily for wear resistance.

Any advice would be appreciated.

FYI. Hydraulic valve, automotive application, high volume.
Paul Lindsay
- Hanover Park, Illinois, USA
---
A. Hi Paul,

I'd have to question, first off, why you are sealing the hardcoat finish with nickel sealant if your main concern is wear resistance? You're losing a considerable amount of surface wear resistance by doing this. Now, that doesn't necessarily have any effect on your issue but I felt it necessary to question based on your posting. If the part undergoes a lot of exposure to a harsh and corrosive environment I would agree with your approach, but if your prime concern is wear resistance you can get more satisfactory results with other ways.

Going by your list of things you do...

Have you tried racking these parts on the ID to see if this resolves or changes your outcome?

I'm not all too familiar with how the honing process works. I understand its a lapping technique used to smooth and even out inconsistent surfaces, but in relation to how it's done on a hardcoated surface, I can really offer not reliable insight on that.

If I had to assume anything firsthand it would be your racking technique and/or your racks themselves. Do you notice inconsistency coming from a certain batch of racks or perhaps just 1 or 2 of them? Have you traced anything in this fashion that seems to be consistent in its failure?

On the end of the honing, obviously I don't know the tools or techniques, but is the tooling checked occasionally for faults in it? There's so many things you can try and find, and it could be a combination of two things. I'd say you should start from step 1, follow things through as closely as possible and try to determine based on process of elimination what is the source, or sources of the problem.
Matthew Stiltner
plating company - Toledo, Ohio
---
---
1999

Q. I would like to coat the inner surface of aluminum tubes with such a coat that: will be scratch resistance, will be very smooth after being honed, or if the honing is on the Aluminum, keep the quality of the surface. The surface roughness should be Ra 0.1-0.2 micron. It should be also very thin, so it will keep the heat transfer qualities of the aluminum (5-9 micron). It should be stand in temperature range of -25 °C to +50 °C. Does somebody know what coat is best?
RFQ: Who can do it?
Gaby bachan
- Israel
---
1999
A. You are going to see several opinions. All will have some validity. My opinion is:

Tubing, since it is honed, I assume that it has a reasonable ID, say an inch and possibly 12" long. Electroless nickel would be my preference, with intense air agitation directly under the tubes. Tubes could be plated completely or the OD masked off. Masking will cost about as much as plating if you are putting on about 1/2 a thousandths thickness.

Considerable care will need to be taken on the cleaning and zincating steps. I would use an electroless nickel strike for aluminum followed by the EN of your choice. Low phosphorous is more of a pain, but is very hard and does not have to be baked to get a reasonable hardness. Baking can make it very hard. Watch bake temp, as if it is too high, it will damage the aluminum alloy properties.

Sara Michaeli is from Israel and answers numerous letters at this site. She is a lab person for a company that represents Enthone-OMI in your country, and possibly others.
James Watts
- Navarre, Florida
---
1999
A. Aluminum cylinders with hardcoat anodize are widely used in the pneumatic and hydraulic industries. Honing both before and after hardcoat results in a very fine surface finish. In fact, we have worked on applications where the surface was too smooth and would not hold a lubricating film. Hardcoat can easily withstand any temperature variations that do not effect the underlying aluminum.
Chris Jurey
, Past-President IHAA
Luke Engineering & Mfg. Co. Inc.

Wadsworth, Ohio

---
---
2001
Q. I met a problem of the surface roughness requirement for an Aluminum machined part. This part was machined by CNC and then rolled by a Tungsten Carbide tool. The rolled process was similar with the roller burnishing process but the tool was not the same. After the rolled process the surface roughness was around Ra 20 microinches. Then we had the parts anodized. The surface roughness went up to around Ra 40 microinches. Could anyone tell me what may be the possible causes to this problem? What may you suggest me to do?

Thank you.
Charles Chan
sourcing - Taipei, Taiwan
---
2001
A. An increase in surface roughness is quite normal after anodizing. Typically, the thicker the coating, the more rough your surface will be..which is why you see a lot of requests for o-ring grooves to be masked. You didn't mention the thickness of the coating thats on your parts, but a 40 ra seems a little high. In my shop, we will start off with a 16Ra finish.. and after a 3-5 mil hardcoat (higher than most normal hardcoat).. the average is around 28. The grain structure of your alloy may come into play here, as well as etch time, and current density.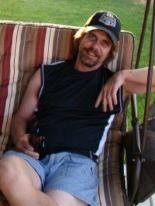 Marc Green
anodizer - Boise, Idaho
---
2001
A. Mr. Chan,

There isn't anything that can be done that will maintain the same finish that entered the anodize process. Anodizing dissolves aluminum at the surface and converts it into oxide. The degradation can be reduced by anodizing at a lower voltage for a longer time, but some reduction in finish will always happen. Maybe you should try Hardcoat anodizing with enough thickness to allow some lapping or polishing after processing. Do not burnish again. It will crush the anodizing.

Good luck.
Pete Faxon
- Oxnard, California
---
---
June 26, 2013
Q. Any thoughts on why I'm having high Ra readings when running in different process tanks?
Zach Zasada
- Green Bay, Wisconsin, US
---
July 12, 2013
A. I'm sorry you are having high Ra readings. Here's just a few ideas, I don't know if they'll help or not. This could be caused by many factors but assuming you've checked the baths and are sure that the baths are identical and the accessories are all identical then the most common factors are usually rate and placement. A few things to check:

Make sure the settings and instructions are being followed. If corners are cut and the current is cranked up, the hardeners will plate out and cause high Ra readings.

Make sure the contacts are clean, polished is even better.

If one bath is next to the air conditioner and one bath is next to a window that can make a difference. Keep an eye on temperature.

Loading and placement is important. If the placement is not too good, you can get areas where additives plate out which can cause high Ra readings.

You can try reducing the load and checking other areas on the part if you can. You need to be sure that it's not caused by overloading and be sure it's not just happening on one section of the part. Of course, the drawing could tell you exactly where to check in which case you have no choice. For example, if the parts are cold and you load a huge rack, that can impact the coating.

It could be contaminated baths too. Sometimes workers put in additives even though they're not allowed to. They do this to make the parts "look" the way they should and sometimes nobody is around to stop them.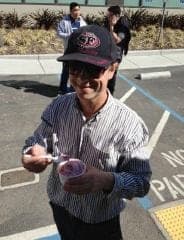 Blake Kneedler
Feather Hollow Eng. - Stockton, California