Where the world gathers for
plating, anodizing, & finishing Q&As since 1989
-----
Corten sculpture/art & landscaping Q&A
Q. Hello, I sandblasted a corten project then treated it with muriatic acid, then a mixture of peroxide, vinegar, and salt. The results were terribly inconsistent and blotchy. Any suggestions of what I can do to repair it? I'd prefer not to sandblast it and start all over if I can avoid it.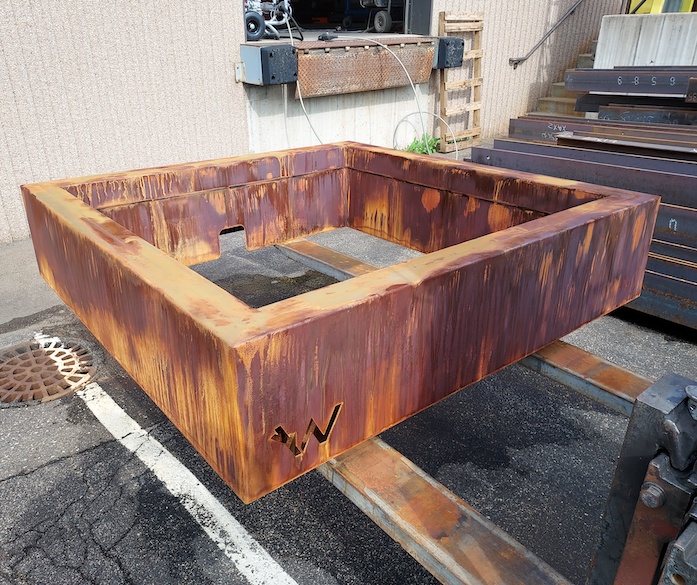 Don Weber
- South St. Paul, Minnesota
July 26, 2023
---
---
↓ Closely related postings, oldest first ↓
---
---
Q. I am a sculptor. In constructing my forms for outdoors as garden sculptures up to 5 meters height I use scrap metal and steel which I weld using either oxy torch or electric welding depending on the thickness of the metal.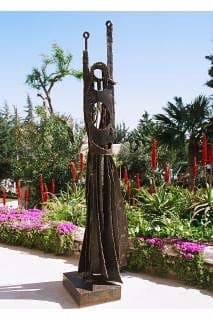 My inquiry is : What protective coating material will keep the rusted colour and still stop further rusting and metal deterioration? If you advise Corten steel, which seems to be the perfect choice of metal for my projects, where can I get it from or what's the product description which makes it different from other steel sheet?

I use bronze sometimes but it is not my preference. In Jordan, where I live and work, building material stores and hardware stores carry a variety of metals with different thicknesses. I have experimented with many --but with time the surfaces rust to the point of deterioration which in the long run causes contagious rusting.

I have tried rust killers and polyurethane coatings and epoxy coatings but did not succeed. The coating peeled with time. Some surface coatings as Kenitex are protective coatings but I lose the beauty of the rusted colour.
Samia Zaru
2003
Artist- Metal Sculptor - Amman, Jordan
A. YOU CAN TRY AN INHIBITOR, THE MOST HANDY ONES ARE
1- GELATIN 10 G/L EFFECT 94%
2- FORMALIN 3 G/L 88%
3- UREA 3 G/L 20%.
HOPE THIS HELPS AND GOOD LUCK.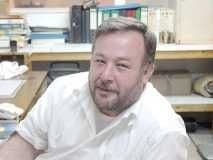 Khair Shishani
aircraft maintenance - Al Ain, UAE
A. Hi,
If you wish to try Corten you can just ask for "Corten" or "weathering steel". It is rather similar to regular steel except that the composition is slightly varied in an attempt to make the rust less porous and more tightly adhering so that the rust itself comprises a coating that tends to deter further corrosion -- whereas the rust on regular steel is fluffy, porous, water-adsorbent, and does not deter further rusting.
Luck & Regards,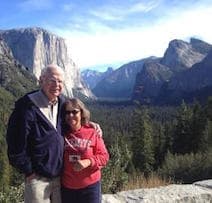 Ted Mooney, P.E. RET
Striving to live Aloha
finishing.com - Pine Beach, New Jersey



---
---
Sculptor Needs Corten to Rust!
Q. Hello,

What is the most economical and efficient way to remove mill scale from a Corten steel steel panel fence? It has been in place for 8 months and still looks like scroungy untreated steel. The panels are 10 feet tall and are mostly solid 3/16" thick plate.

Acid treatments are out because of containment issues. There is no expectation of a smooth texture so a grinding stone would work, but would a particular type of sandblasting process or specific abrasive work better?

Thanks for your help.
Dave
David Regier
Sculptor - Corpus Christi, Texas
February 20, 2008
---
---
Preserving Corten in a Museum
Q. Dear Sir,

I am museum designer. For our new African permanent exhibition I decided to use corten steel as an African masks and sculptures background. I am looking for a transparent coating which will keep the original Corten look for a long time on one hand, and prevent any chemical influence on the artifacts on the other.
Will you be so kind and help us to find a proper coating for this purpose?

Looking forward for your kindly advice,
Halina Hamou
museum exhibition designer - Israel
February 2, 2010
A. Indoors Corten must be very stable material. You can try many clearcoats but up to today there are no stable and permanent protective coating for rusted steel or iron. Maybe sodium decanoate-based corrosion inhibitor can be useful for your application (another option is tannin but it changes colour of surface black. Try ICOM CC metals wg forum - -maybe somebody there can help you. Hope it helps and good luck!
Goran Budija
- Cerovski vrh Croatia
A. Conservators are rightly suspicious of new and untried materials which must have no effect on irreplaceable artifacts for possibly hundreds of years.
The obvious suggestion is Museum Wax (microcrystalline wax) which has long been used in this application.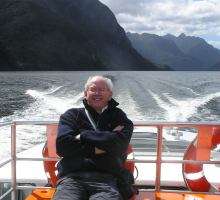 Geoff Smith
Hampshire, England
---
---
Repairing scratches on Corten Steel sculpture due to transport
Q. I am a sculptor. I designed and had fabricated a sculpture made from Corten steel. In moving from one gallery to another, it was scratched or scraped in rough handling by movers. Is there any method for masking or covering up these scratches and still retain the rust patina? Will it rust by itself and fill in these marks with new rust? It is outdoors.
John Dole
Sculptor - Oceanside, California, USA
April 20, 2010
---
---
Multiple threads were merged: please forgive repetition, chronology errors, or disrespect towards other postings [they weren't on the same page] :-)
---
---
Make steel landscape borders rusty but avoid further rusting
Q. I am sure this subject has been discussed and posted. Could someone put me in the right direction. I am trying to use 1/4" steel as borders for grass and some steps and I like to make it rust quickly and hold it from rusting further. thanks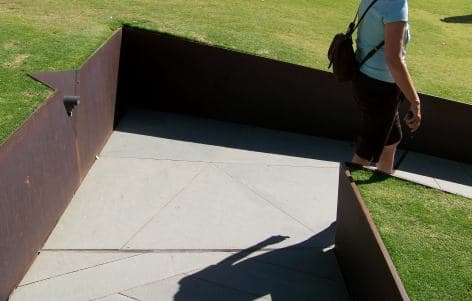 Nick Rudd
Hobbyist - Phoenix, Arizona, USA
June 18, 2011
A. Hi Nick,

I was just at The Getty myself (where that picture was taken) and I am pretty certain that those borders are made of Corten steel. It is an alloy of steel designed to oxidize with minimal pitting or flaking. It is used often in exterior applications such as public art and architectural metalwork.

Good luck!

Justin Kumpf




- Philadelphia, Pennsylvania, USA






A. What you probably want to investigate is corten steel.
These are steels which have been specifically developed to get a stable rust coating under weathering.

Ciaron Murphy




Aerospace - South Wales, United Kingdom





---
---
Need to get Corten steel sculpture back to original polished silver look
Q. Hello, anyone had the privilege to recover back to new a sculpture about 35 years old made of corten steel?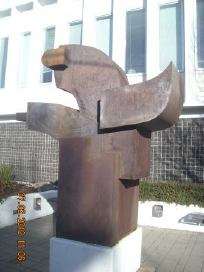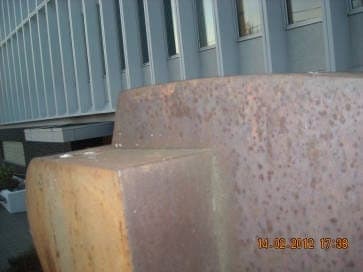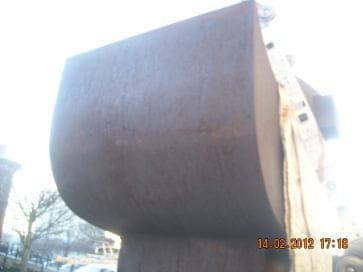 Have a project that needs this finish and have no experience on how to do it, maybe someone already had this type of challenge before and wants to help me.

Thank you
Gerardo
Gerardo Migliorini
- Victoria-BC- Canada
February 19, 2012
A. That is job for professional metals conservator - try to contact Canadian Conservation Institute (Mrs. Lyndsie Selwyn). Hope it helps and good luck!
Goran Budija
- Zagreb, Croatia
A. Hi Gerardo
Corten steel is a 'Weathering Steel' designed and intended for outdoor use. It develops an attractive 'rust' type finish which, once formed, requires no maintenance.
It is difficult to be certain from a photograph, but it looks to me exactly like it should.
Artists choose this material for its appearance and would probably be most upset if you try to change it.
It is possible to chemically remove the coating - difficult and probably dangerous for a non specialist - but the surface would rapidly revert to its intended form very quickly.

For more information try www.cortensteel.com/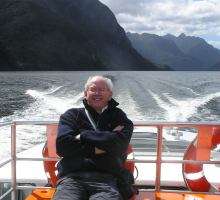 Geoff Smith
Hampshire, England

Thank you for your input I will contact Miss Selwyn at CCI learn from what she has to say about this sculpture.
Again, thank you so much.
Gerardo Migliorini
- Victoria BC
Hello Friend, you are a fine man. Contacted the guys in Spain and things are on the move; also for your knowledge a similar restoration was underway for a LOVE sculpture from American artist Robert Indiana due to the piece looking a bit tired and with corrosion problems, the results were

BABY ORANGE COLOR (VERY ATTRACTIVE)

THANKS A MILLION TIMES

Gerardo Migliorini
[returning]
- Victoria-BC, Canada
---
---
Must Corten be treated in any way before installation?
Q. I'm making 2 large planters of 3/16" A588 weathering steel. It looks like it has a fine and uniform coating similar to mill scale present on typical hot rolled steel except that this coating is a bit more brownish. Is this mill scale or the beginning of the oxidation process?

I'm wondering if I need to prepare the surface in any way for a uniform oxidation to take place.

Also wondering what I can do do make my welded areas rust in a way that matches the corten. Is there a special grade of welding wire that I should use? Will pickling the steel with acid to hasten the oxidation have undesirable results?

Thank you.
Gregory Simons
Artist/Designer/Fabricator - USA
November 25, 2015
A. Hi Gregory.
I have more words of caution than good answers :-(

Although there are many very nice sculptures, walls, and signs made of Corten we need to remember that it was invented/designed as a structural material, not as a decorative one. The aim was to offer a material requiring no coatings or maintenance, while avoiding the high cost of stainless steel.

I have no personal experience with Corten, just the experience of curating hundreds of Q&As on the subject, but I think pickling is a bad idea and sandblasting with clean sand is a better one, but that the best idea is leaving it as you see it if the appearance is acceptable to you. As for the welds, they will rust themselves, whereas chlorides will mess up the Corten, so I would not try to artificially rust the welds unless you can contain the solution away from the Corten. Luck & Regards,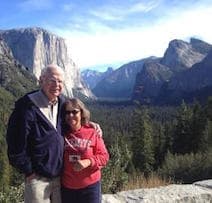 Ted Mooney, P.E. RET
Striving to live Aloha
finishing.com - Pine Beach, New Jersey



---
Readers: if you want to read more or second opinions on these issues, thread 16945,
"Corten Steel -- Q&A, Applications, Problems"
offers dozens more related comments.