Serious Education ... plus the most fun you can have in metal finishing.
How to prevent sludge formation in 80° C caustic bath
April 7, 2010
I am facing a problem of sludge formation in caustic bath where min temperature requirement is 80° c. I am using wire rods for degreasing to produce galvanized products.
Vaibhav Sharma
Engineer - India
---
April 9, 2010
Sir:

It is not clear to me what your product is, or what type galvanizing you do. If you are a general, job shop galvanizer, then since the hot caustic tank is the first tank that the steel is put into, this tank will accumulate considerable DIRT. This dirt can easily be 6 to 12 inches deep each year of production. However, if you have large quantities of oil or drawing wax on the steel then the products of caustic and oil or wax can be soaps (saponification) which when the caustic cools can solidify.

One clever galvanizer planned for this problem and put into the line a water tank prior to the caustic tank and it has the capability of also being heated. By doing this the dirt came off in this first tank and it was very easily disposed of because it was only dirt and water.

Most galvanizers in North America allow their caustic to cool and then they decant it into a cleaned rinse tank and scoop out the sludge from the caustic tank and then return the clear caustic to the caustic tank (yearly). Some caustics (notably sodium meta silicate, trisodium phosphate, etc.) have limited solubility and can separate out in a caustic tank. Caustic soda (sodium hydroxide) is the usual caustic in North America and it is used at about 10%. To find out how "loaded" (total dissolved solids) your caustic tank is, you can use a total dissolved solids or (conductivity) meter (cost for meter is about $50.) on a diluted caustic solution. The caustic solution is "loaded" when it contains about 40% total dissolved solids and then it must be changed out.

Regards,
Dr. Thomas H. Cook
Galvanizing Consultant - Hot Springs, South Dakota
---
April 5, 2011
Dear Sirs,

Good day,

i) May I ask why is the recommendation for Caustic Soda Degreasing set at 10% (or 5-8% if HCl is used for pickling)? Is it that the concentration at 10% is sufficient for the solution to dissolve oil & grease up to the saturation point?

ii) Does anyone know the chemistry behind Soda Degreasing? Does the NaOH get "consumed" during the process?

Thanks & regards,
CS Leong
-
Selangor, Malaysia
---
April 10, 2011
Hi, Leong. Which document are you referencing when you say that the degreasing recommendation is 10% but 5-8% if HCl is used for pickling? Personally, I don't think there is really a magic number, but I'd like to read what you are making reference to. Some of the NaOH gets chemically consumed in saponification of animal fats. You can look up the term "saponification" for further details on that aspect.
Proper cleaners are not necessarily straight NaOH, but a study in cleaning science. Ideally they contain a combination of detergents and builders that help cleaning proceed in a half-dozen different ways: surfactant action, emulsification, saponification, buffering, sequestering, complexing, etc.
Regarding Dr. Cook's suggestion of possibly using hot water as the first step in cleaning, I can say that it's a great idea if it works, but try it in the lab before bothering to set it up full scale. I worked with a zinc barrel plater to replace his initial caustic-detergent "soak clean" step with almost boiling hot water, but in his particular case the hot water removed almost nothing.
Regards,
Ted Mooney, P.E. RET
finishing.com
Pine Beach, New Jersey
---
April 10, 2011
Dear Ted,

Dr. Cook mentioned on the above that Caustic Soda is used in the North America at about 10%. Also, in the letter 54323, Dr. Cook mentioned: "Most hot dip galvanizers that use H2SO4 (sulfuric acid) pickle use caustic soda (sodium hydroxide) at 10% solution. Most hot dip galvanizers that use HCl (hydrochloric acid) pickle use caustic soda at about 5% to 8%."

Thanks for the explanation on the chemical reactions!

Regards,
CS Leong
-
Selangor, Malaysia
---
April 14, 2011
I suggest that NaOH should be used at about 10% even when pickling with HCl.
As Dr Cook has said, clean out the tank annually, the dirt builds up over time.
And analyse the brew to ensure its not fully loaded, and so ineffective. Otherwise see when it stops degreasing.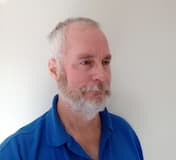 Geoff Crowley
galvanizing & powder coating shop
Glasgow, Scotland
---
April 18, 2011
May I ask why is the recommended concentration for NaOH set at around 10% and not higher? Currently, my factory is using a concentration of 25% (and without any additives), because their mindset is the stronger the better. I'm trying to collect data and convince them to change the concentration.

Do you know of any other analysis to check how loaded is the solution (other than the ones mentioned above by Dr Cook)?

Thanks

Regards,
CS Leong
-
Selangor, Malaysia
---
April 19, 2011
If 10% works, why would you increase strength if it doesn't work any better?

(I've tried 20% and to no advantage)

At 25% you will drag out 2.5 times as much NaOH, to the next tank.
And that costs money.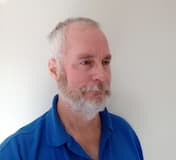 Geoff Crowley
galvanizing & powder coating shop
Glasgow, Scotland
---
April 20, 2011
Sirs:

I once did a calculation using 10% caustic in "front" of HCl pickle. The result was that 28% of the HCl would be neutralized by the caustic. At 25% caustic this would mean that 70% of all HCl would be neutralized by the caustic. This is not a concern for sulfuric acid as the "raw" sulfuric is so concentrated that there is enough space in the tank to "sweeten" the acid (increase the concentration) at any time.

Regards, Dr. Thomas H. Cook, Hot Springs, South Dakota, USA
Dr. Thomas H. Cook
Galvanizing Consultant - Hot Springs, South Dakota
---
April 21, 2011
Dear Sirs,

Thank you for the explanation! So basically 10% concentration of NaOH is sufficient for effective degreasing and increasing the concentration any further will only result in wastage.

Thank you & best regards,
CS Leong
-
Selangor, Malaysia
---
May 21, 2011
Sir:

An excellent test for total dissolved solids (how "loaded" the caustic is) can easily be done with an inexpensive conductivity gauge or TDS (Total Dissolved Solids) meter. Simply dilute the caustic 1/100 with distilled water. Measure the conductivity in micro siemens. Multiply micro siemens by 1,000 and multiply by 0.85. Finally divide by 10,000. The resulting number is the total dissolved solids as a percent [see corrected calculation below]. With a TDS meter the test is about the same except do not multiply by 0.85. These meters cost about $60 and are used on boiler water.

The lowest percent total dissolved solids I have seen is about 15% and the highest about 75%. Certainly above about 50% total dissolved solids, the caustic has likely outlived its usefulness.

The caustic bath with 75% total dissolved solids was 10 years old and was heated to 200° F in an attempt to make it work. On Monday mornings the workers had to break the crystals off the surface to get product in and out of the caustic tank. Some galvanizers think a caustic tank lasts forever. It doesn't. Experienced galvanizers claim a caustic tank works well for a few months and then "goes down hill." If conductivity is measured every month, then a good measure of caustic effectiveness can be determined. The hard part in the USA is how to dispose of the "spent" caustic.

Alternatively, a specific volume of caustic can be dried in an oven and the residue weighed. This method gets the total dissolved solids AND the oil (which does not conduct electricity).
Dr. Thomas H. Cook
Galvanizing Consultant - Hot Springs, South Dakota
---
May 22, 2011
Sir:

I made an error in my last posting. I forgot the 1 to 100 dilution of the caustic solution. The correct calculation is as follows for a 5.6 micro siemens reading for a 1 to 100 dilution of the caustic:

5.6 * 1,000 * 0.85 * 100/10,000 = 47.6% Total Dissolved Solids
Dr. Thomas H. Cook
Galvanizing Consultant - Hot Springs, South Dakota
---
May 24, 2011
Dear Dr Thomas,

Thank you for your kind explanation.
However, due to the ever rising cost of diesel, we are arranging for a switch to Acid Degreaser soon. Have heard stories about its efficiency being only about 80% of Soda Degreaser, but it should perform better than our current 10+ years Soda solution.

Best regards,
CS Leong
-
Selangor, Malaysia
---
May 24, 2011
Sir:

Below is a table of two on-line process acid degrease baths.

Main Plant Spin Plant

Free Acid (as %HCl) 0% 0.4%

Iron (as Fe+2) 1.55% 3.45%

Zinc (as Zn+2) 0.1% 0.5%

Phosphate (asPO4-3) approx. 0.05% approx. 0.5%

Density (Grams/mL) 1.0368g/mL 1.0908g/mL

Density (as Baume') 5.15 12.07


From this table, it appears that: (1)Galvanizers do not seem to control their acid degrease tanks. (2)Use very dilute phosphoric concentrations. (3)Acid degrease baths build up in iron and zinc as do acid pickle tanks.

In a separate experiment I diluted these phosphoric acid degrease baths 1 to 10 with distilled water and a very, very large quantity of gray jelly like material filled the beaker. I believe this was primarily zinc phosphate. Thus the claim that a rinse tank after phosphoric degrease is not needed, is a bit miss-leading in that it my be better to say a rinse tank after acid degreaser will fill with a jelly like precipitate.

A galvanizer told me that an acid degrease tank takes off light oil but does not remove grease from steel.

Your current caustic tank may be good or bad, primarily determined by the use of caustic rinse water to "top off" the caustic tank due to evaporation of hot caustic. By using this top-off method much caustic is saved but also total dissolved solids build more quickly. The testing method for total dissolved solids should be done before discarding your current caustic bath.

Keep in mind that there are now many synthetic (silicone) oils in the market which are difficult to remove from the steels. Yellow fires at the kettle show the presence of such oils and greases.

Regards,
Dr. Thomas H. Cook
Galvanizing Consultant - Hot Springs, South Dakota
---
May 31, 2011
Dear Sirs,

Thank you for sharing your experience. I have previously tested acid degreasers from 3 different suppliers. I found that inhibitor is still needed in the degreasers, and that strong acid is not necessary good. Some even formed large qty of yellow crystals on its surface after product being left in it over a period of few days (wanted to simulate long term usage.)

May I ask about the popularity of Acid Degreasers in the States / Europe?
1) Has many galvanizers switch to Acid Degreaser? What is your estimation(%)?
2) What do you think is the major reason that Galvanizers are not switching to Acid Degreasers? Given that the saving in fuel consumption can be quite significant.
3) Do you know of any Galvanizers who are performing well with Acid Degreaser?

Even with Soda Degreasing now, we are having problem getting rid of oil on some products. I am worried that the problem will escalate after the switch to Acid Degreaser.

Thank you & Regards,
CS Leong
-
Selangor, Malaysia
---
June 2, 2011
Sir:

Many lubricating oils for drilling and punching steel are synthetic (silicone) and thus are difficult to remove.

I have already posted what I know about acid degreasers.

Regards,
Dr. Thomas H. Cook
Galvanizing Consultant - Hot Springs, South Dakota
---
June 7, 2011
Dear Dr Thomas,

Thank you so much for sharing your knowledge.
I've learned a lot from this forum.

Best Regards,
CS Leong
-
Selangor, Malaysia